The Loop
Morgan Hoffmann's bold fashion statement, Matt Kuchar's URGENT announcement, and a business idea for Tiger Woods
Welcome to another edition of The Grind, where we couldn't be more proud of Morgan Hoffmann. The PGA Tour pro became a trailblazer and a hero over the weekend, pushing golf fashion to a new place by wearing a hoodie at a tournament. Hoffmann also happened to make an albatross at the event, although not while hoodied up. Inspired by the brave man, I followed suit for my Sunday morning round.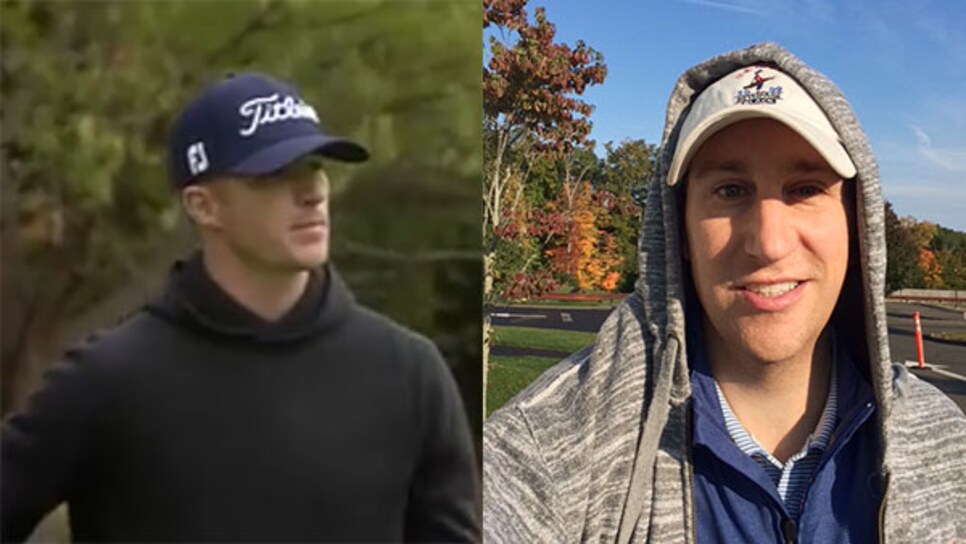 I did not make an albatross, but I did feel warm. And just as importantly, I felt confident no one at the course was going to ask me to take my hood off. So on behalf of hoodie wearers everywhere, thank you, Morgan. Now, here's what else has us talking this week.
Brendan Steele: A guy who has been knocking on the door the past couple seasons finally broke through with a birdie-birdie-birdie finish at the Safeway Open. Of course, it would have been nice if he had won last year when he was part of my fantasy golf team. In any event, it's Steele's second PGA Tour title, but his first since switching from the belly putter. Drink up, Brendan!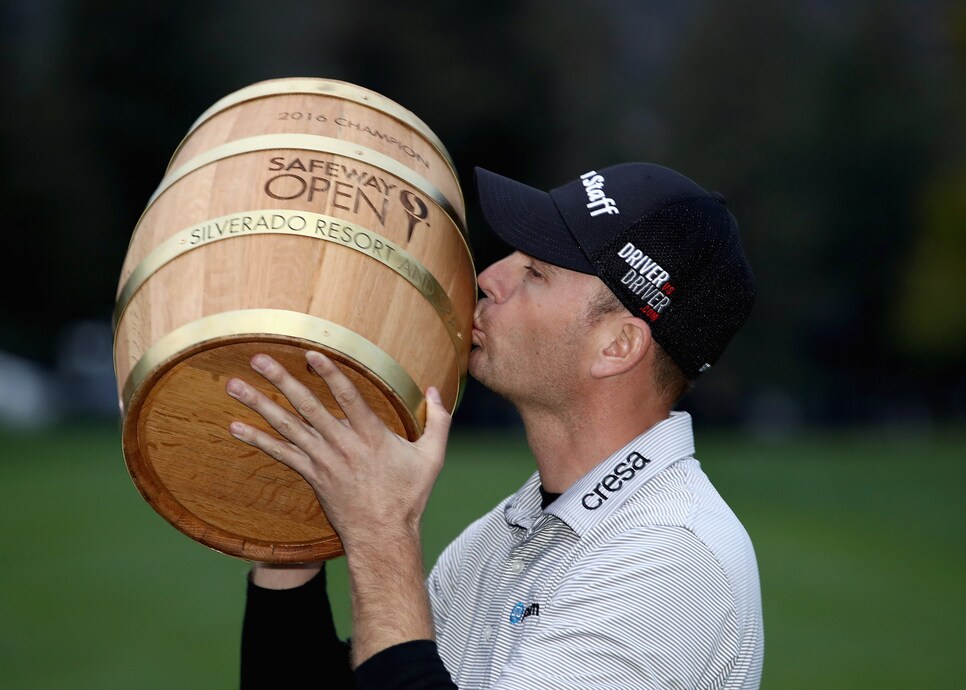 Never give up, kids. You can win as belly putter convert and you can wear hoodies on the course. What a time to be alive!
Se Ri Pak: The LPGA legend wrapped up her illustrious career on Thursday and it was great to see her get a worthy sendoff in her home country of South Korea. The five-time major champ and the woman credited with inspiring an entire generation of great golfers got tossed in the air:
And had this fantastic tribute video made for her:
Barry Gibbons: Speaking of videos, we've talked about this indefatigable amateur golfer before, but now we have a video about him (See above or click on this link), so we'll do it some more. Barry is the man who has already shattered the record (611) for walking rounds of golf and who is on pace to break the overall mark (812) by some slacker using a golf cart in Hawaii. I tried keeping up with Gibbons for one day . . . and I couldn't.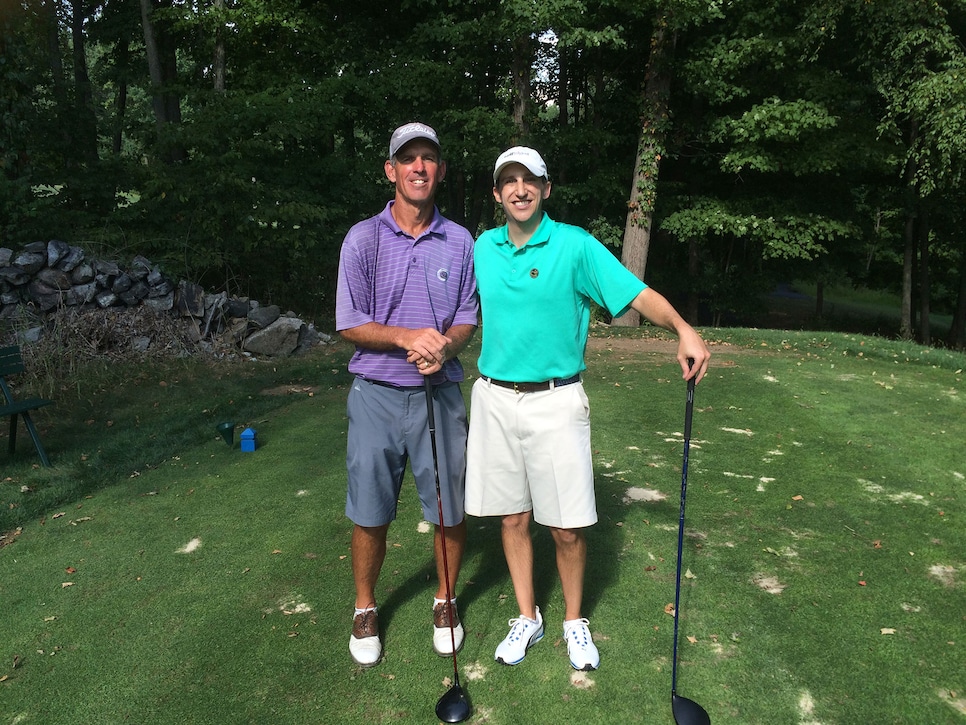 Beef for Halloween: Sure, you'll see a lot of kids dressed as Rickie Fowler this Halloween again (boring), but check out who this four-year-old is going as:
It's a fairly simple costume to put together if you're a kid and if you're a lazy adult, it's a perfect excuse not to shave for the next couple of weeks.
Tiger Woods' "Chapter 2": Tiger, we wish your new business ventures well, but please don't use phrases like "Chapter 2." We are NOT finished with Chapter 1 yet! (We hope.) While we're talking business, though, The Grind is still shopping around for an official sponsor and TGR would be perfect! As in, "TGRind."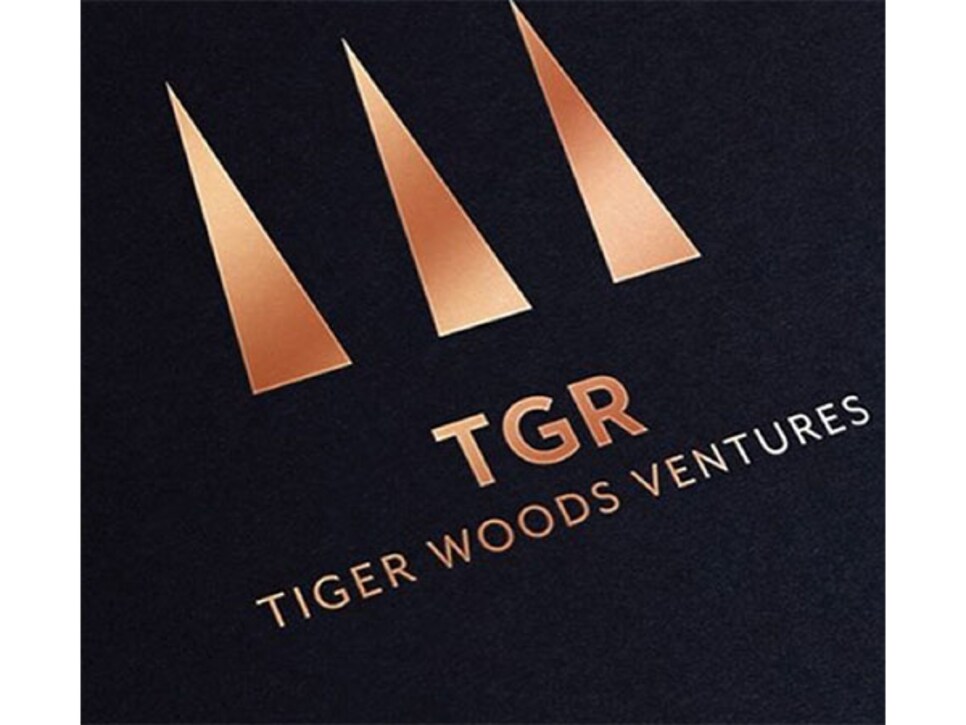 Think about it, Tiger. We could do big things together. And we could get matching Grind hoodies!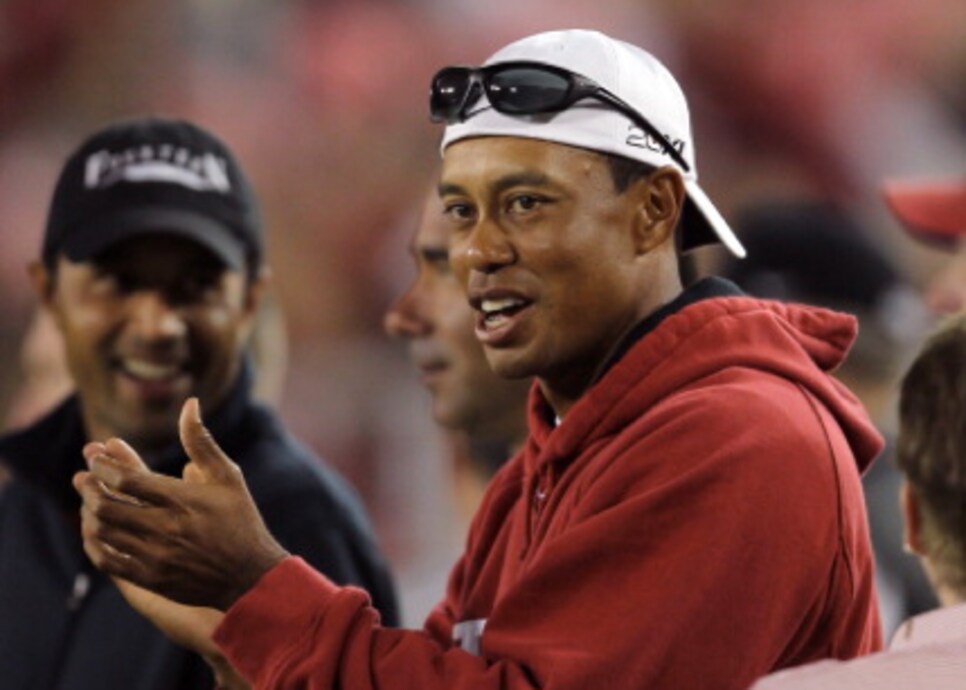 Alex Noren's timing: We joked about this a couple months ago, but it's gotten crazier. Noren now has three wins (and counting) this year and yet somehow he didn't make the European Ryder Cup team. The main reason, of course, is that two of the victories, including the latest over the weekend at the British Masters, came after the squad was finalized. That gives Europe three top-20 players (Paul Casey and Russell Knox are the other two) in the Official World Golf Ranking who were not on the team. The actual team only had five.
Getting robbed of a hole-in-one: Two tragic tales of aces lost last week. First, David Howell's golf ball hit his playing partner's ball as it was tracking toward the hole:
Houses next to a golf course: A couple who lives off the second hole at famed Quaker Ridge Golf Club and has been suing the course for more than six years recently got a ruling. Seeking $3.3 million in punitive damages from stray golf balls, the couple got 7.3 . . . thousand. As in $7,323.75. Let's paraphrase what the judge had to say: "What did you expect when you bought a house on a golf course?!"
The PGA Tour heads from Napa to Malaysia (Yes, Malaysia) for the CIMB Classic, AKA that event Ryan Moore was known for doing really well in before Ryan Moore became known for earning the winning point at the Ryder Cup.
Random tournament/Malaysia fact: Ben Stiller and Owen Wilson once stopped Will Ferrell's assassination attempt on the Prime Minister of Malaysia. Zoolander is a classic comedy, isn't it?
RANDOM PROP BETS OF THE WEEK
-- I will ever play 850 rounds of golf in one year: 10 MILLION-to-1 odds
-- I will ever play 150 rounds of golf in one year: 3-to-1 odds
-- Tiger's second chapter won't be as fun to watch as his first: LOCK
Hey, look! It's Ken Bone! On a golf course.!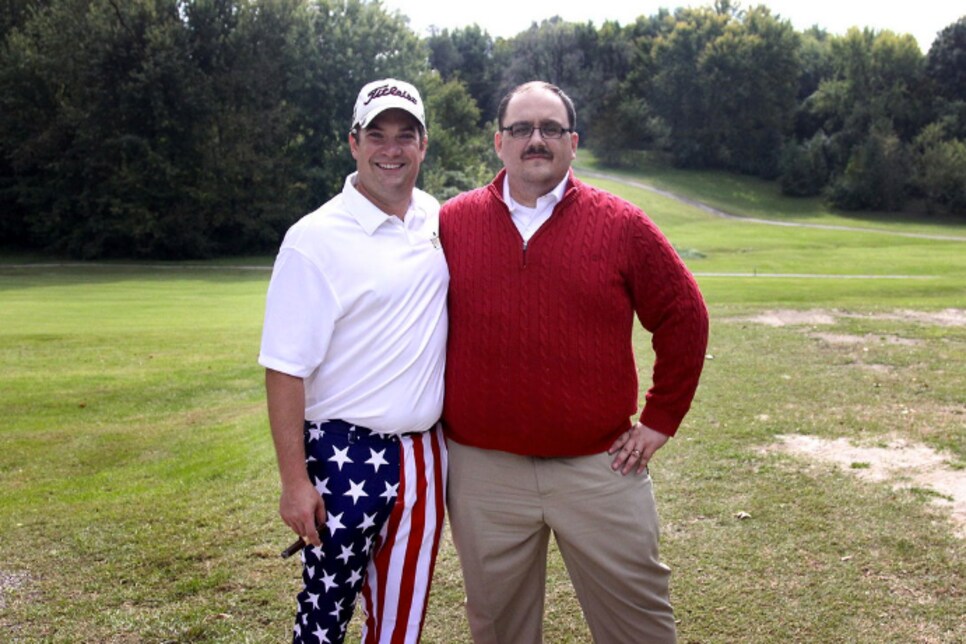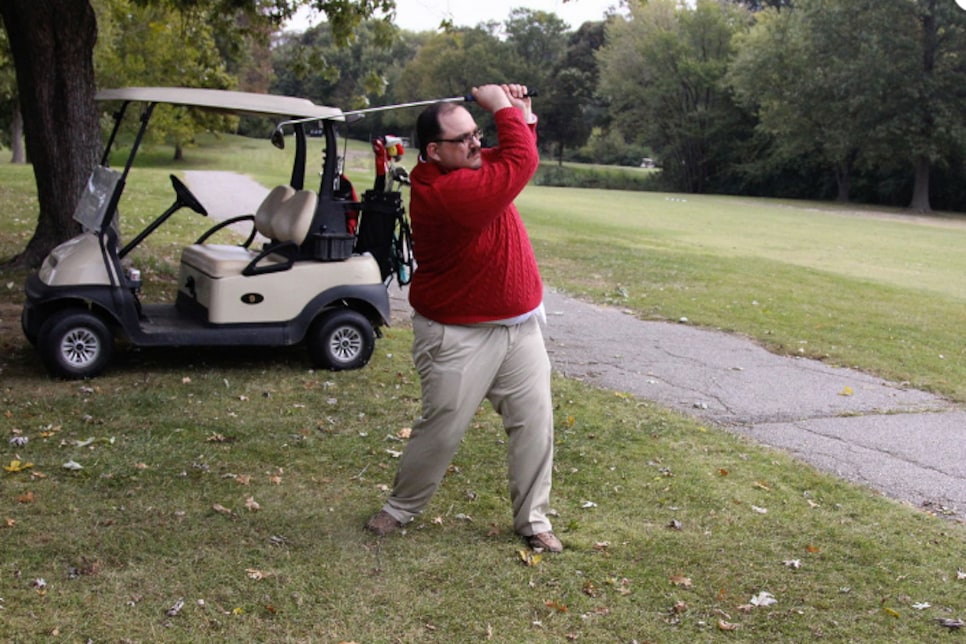 Stephen Curry vs. Harold Varner in a long-distance shooting contest. Who you got?
HV3 with the upset of the year! What a shot. And good thing he took Tiger's spot in that marquee pro-am pairing. Woods heaving a basketball is just another injury waiting to happen.
Then there was Matt Kuchar's urgent breaking news announcement at Gary Woodland's wedding in Turks and Caicos: "CANNONBALL!!!"
Now that's how you get the party started.
Forget about that 78-79 to start the season, Steven Bowditch made a (practice round) hole-in-one, and he's still red-hot on Twitter.
"It's been 22 years since there have been 10 Americans that have been able to beat me so I don't know why it would stop now." – Phil Mickelson when asked if he sees himself as a captain or a player at the 2018 Ryder Cup.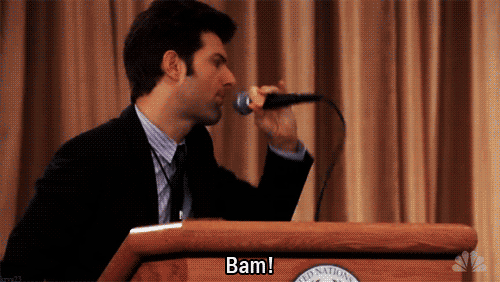 THIS WEEK IN PAULINA GRETZKY-DUSTIN JOHNSON PUBLIC DISPLAYS OF AFFECTION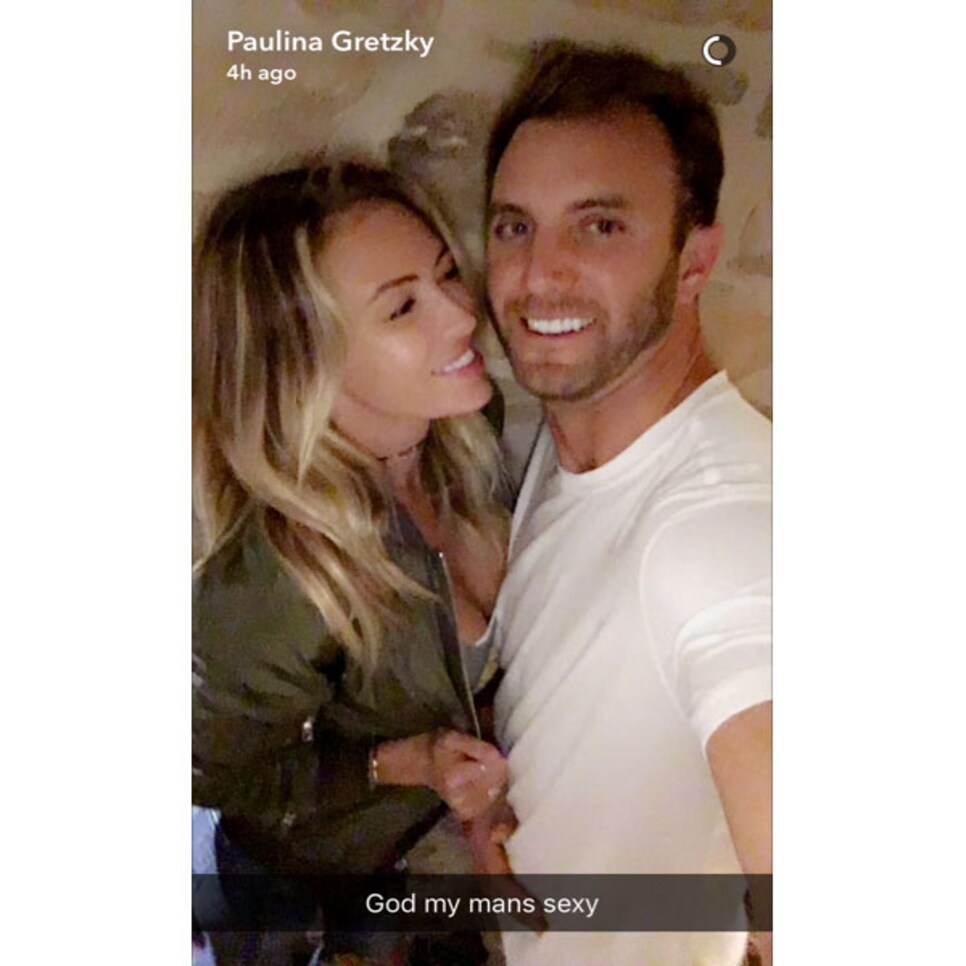 He sure is, Paulina. And now he's also the PGA Tour Player of the Year! Even though he didn't vote for himself. (It seems he forgot to vote. Obviously.)
THIS WEEK IN LUKE DONALD-DIANE DONALD PUBLIC DISPLAYS OF AFFECTION
THIS WEEK IN PAIGE SPIRANAC BEING PAIGE SPIRANAC
Paige playing with some old friends, Tisha Alyn Abrea and Jennifer Hahn.
Sam Weinman wrote a great piece (Yeah, he's my boss, but it's actually quite good) on a group of guys who were taking a buddies golf trip to Myrtle Beach and had the misfortune of being on the "Sully"/"Miracle on the Hudson" flight. Think about that the next time you want to complain about something going wrong on your golf trip. . . . Carlota Cignada finally picked up her first LPGA Tour title in South Korea. Then she had the living daylights scared out of her during the trophy ceremony. . . .
And finally, Golf Digest's Team Millennial hopes to be on the winning side of a trophy ceremony at this year's Seitz Cup. Although, it's hard to take the teams seriously when Sam Weinman is on the millennial squad (There, I got him back).
RANDOM QUESTIONS TO PONDER
Did anyone not vote DJ for POY?
Will we see more hoodies on the PGA Tour?
How do I get invited to a pool party with Matt Kuchar?