The Loop
More than a great architect, Bob Cupp was a man of many talents, and to many, a close friend
I last saw Bob Cupp, who died August 19 at age 76, back in June, a few months after he'd been diagnosed with pancreatic cancer. We met at his home in the Buckhead section of Atlanta, a house he had designed and built about 20 years ago, just around the corner from Capital City Club Brookhaven, whose course he'd totally remodeled almost a decade ago, a course I insist is now prettier than Augusta National.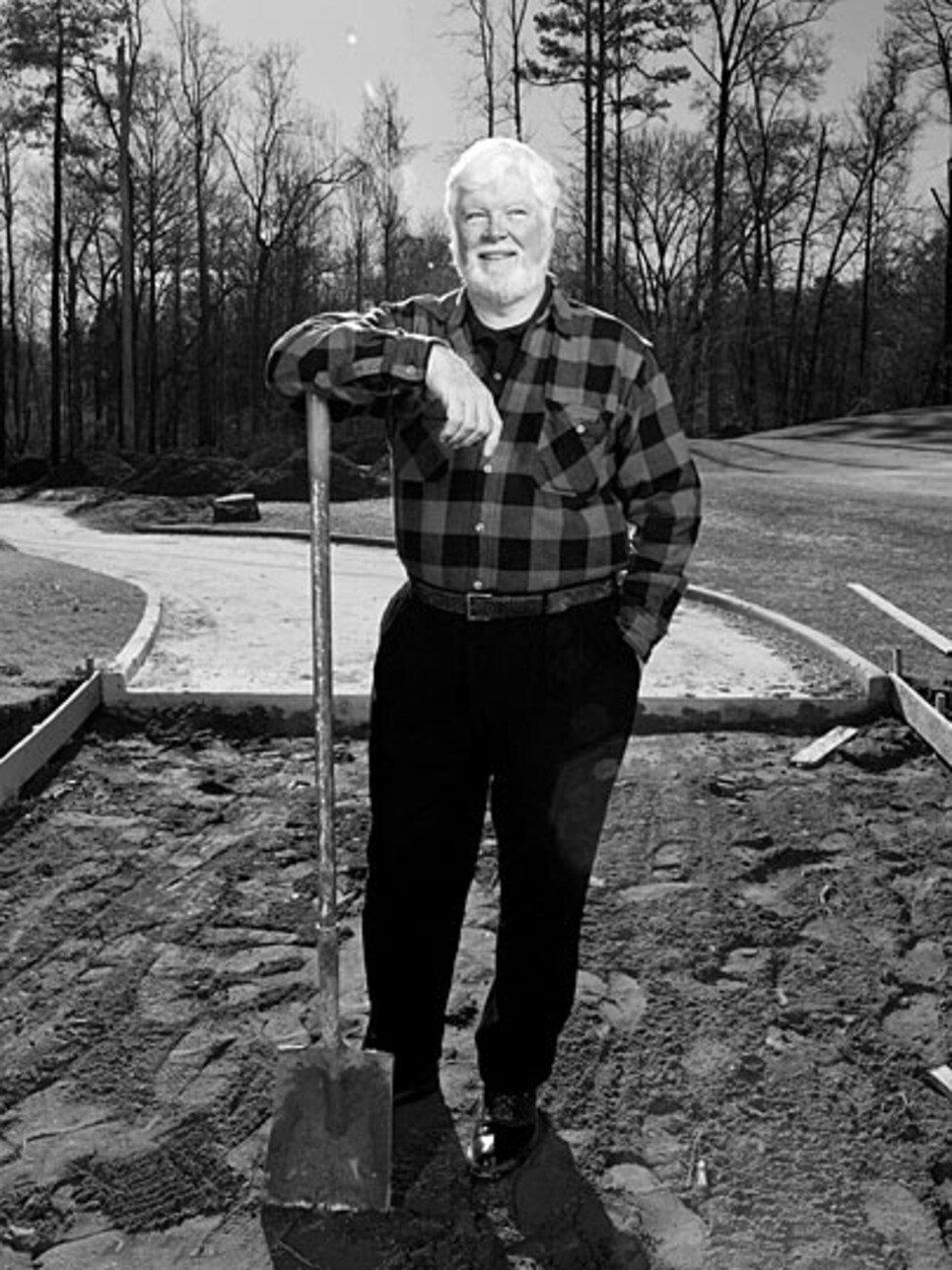 Bob greeted me at the door with his wife, Pam Amy-Cupp, a smart and savvy woman who, in my opinion, was a saint in her devotion to Bob over his final months. He had already gone from robust to gaunt, the result of chemotherapy he'd submitted to in an attempt to stem the tide. He knew it was a futile effort. "I now know how I am going to die," he told me soon after we sat down. "There is a certain peace in knowing that."
We sat and talked, on furniture Bob had built by hand in his extensive woodworking shop downstairs, in a living room adorned with art Bob had painted. Upstairs, although we didn't venture up there that day, was one of the most elaborate model train displays I'd ever seen, tracks running along attic walls from room to room, an impressive collection of engines and cars, each detail of which Bob could expound upon if prompted. Elsewhere in the house were musical instruments that Bob had mastered.
We talked for hours, an emotional conversation, full of laughs and tears from both of us. I told him for the umpteenth time how he made me feel like a slacker, so vast were his interests, talents and accomplishments. Hell, he'd even published a novel, a good one about the origins of golf called The Edict. I'm the guy who makes a living by writing, but I'd never found the time to write a novel.
Elsewhere upstairs, over the garage, was his design studio, marvelously cluttered with books, plans, sketches, computers and memorabilia, a room where four years ago Bob and I had hashed around ideas for a book on golf design until we finally settled on a workable concept: Bob, the consummate storyteller, telling stories about golf architects, with me adding the occasional aside, each story built around a sketch or diagram hand-drawn by an architect, rare pieces that Bob and I had individually collected over the years. The book, Golf's Grand Design, was a failure in terms of total sales, but was one of the great experiences of my career.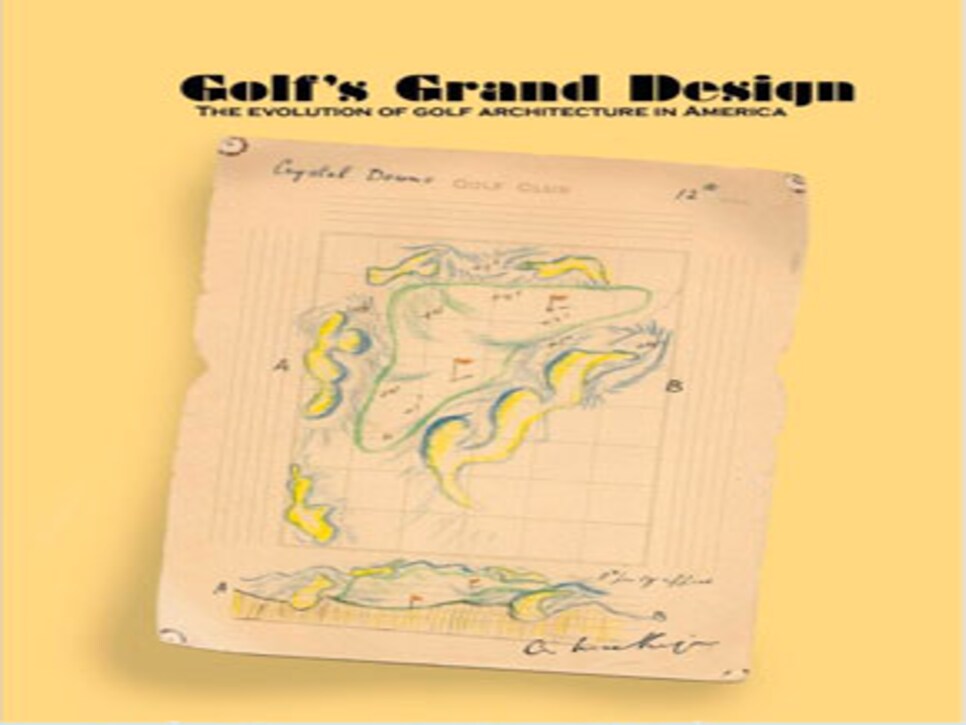 We talked of his early years, how he studied art at the University of Miami with the intention of being a commercial artist, and after graduation joined the U.S. Army, stationed in Fort Richardson, Alaska, where he played golf several times with Claude Harmon's son, P.F. C. Butch Harmon. Bob and Butch ran into one another again 30 years later, at Pumpkin Ridge in Oregon, when Bob's 36-hole complex was hosting the U.S. Amateur. Butch was there helping his latest pupil, Tiger Woods, who would win his third straight title that week and then turn pro. Bob said he and Butch had dinner during the event, each agreeing the other had turned out far better than expected.
Once out of the army, he obtained a Masters in Fine Arts from the University of Alaska, landed a job to paint a series of murals in the state capitol in Juneau depicting Alaska's heritage, then moved back to Miami, now with a young family in tow. Bob had some aspirations of becoming a tour pro, until he bumped up against Gibby Gilbert, who beat Bob's career best 68 one afternoon by posting a ho-hum 62. Bob settled for a job in an advertising agency, did graphics for a local public course, then accepted an offer to take over its pro shop. He soon found himself suggesting course improvements and helping build those new tees and bunkers. That led to an invitation to design a second nine at the Homestead Air Force Base Course (which no longer exists, blown away by a hurricane) and a daily-fee, Costa del Sol, which still exists, right across the street from the Trump National Doral complex.
Always the workaholic, he also spent hours with baseball great Ted Williams doing illustrations for Ted's classic instruction book, The Science of Hitting, published in 1970 and co-authored by John Underwood of Sports Illustrated. Cupp and Underwood then played a lot of golf together, and when Underwood subsequently interviewed Jack Nicklaus and learned Jack was about to form his own course design company, John told Jack he knew this great artist who'd already designed a couple of courses and might be of some help. Jack met with Bob and almost immediately offered him the job of design associate, a position Cupp would retain until 1985, when he left to seek his own fame, although he didn't stop working on Jack's projects until 1988. "The only thing more difficult than getting into the Nicklaus organization," Bob said, "was getting out of it."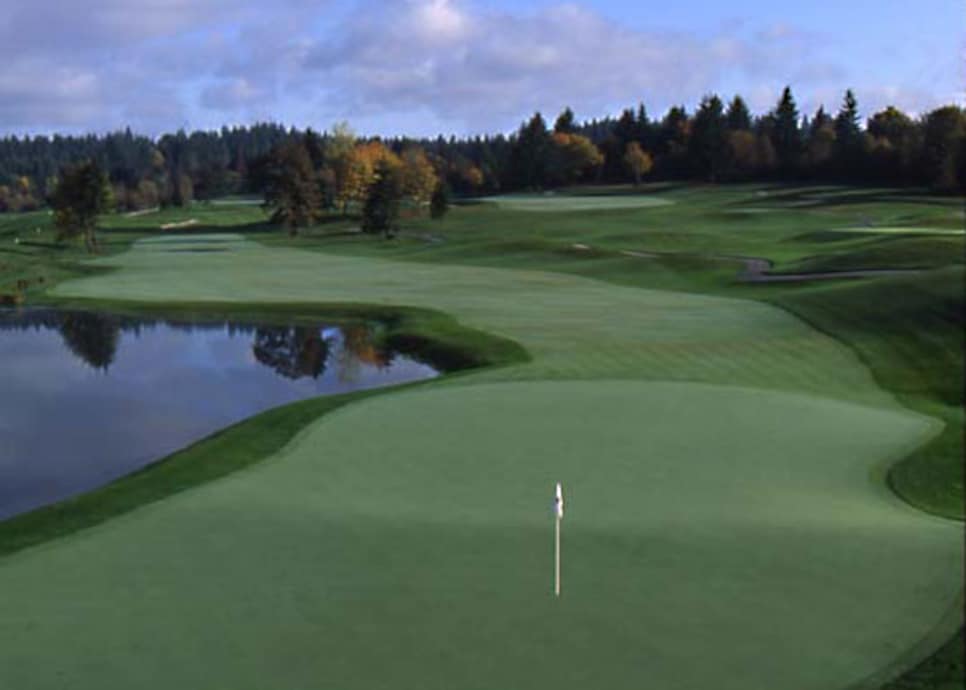 The conversation then turned to our friendship, which dates from mid-1970s, when I'd first wrote the Nicklaus organization, asking how I might become a golf architect. (Bob wrote a kindly reply, suggesting I to go work for a construction company and learn how to build golf courses, advice I never followed.). I recalled when we first met in person in 1982, he was divorced and living on a houseboat. "It was a sailboat," he corrected me. He had gotten me a five-minute audience with Jack that day, so I could get Jack's autograph in a book, then spent a couple of hours showing me plans and projects he was doing for Jack.: New St. Andrews in Japan, Bear Creek in California, revisions to Augusta National.
We kept in touch, and when Bob left Jack's firm in '85 and relocated to Athens, Ga., he invited me to join him to inspect some of his earliest solo works. I played both Jennings Mills and Port Armor with him and Billy Fuller, the former Augusta National superintendent who served first as his agronomist, later as his design associate and ultimately became a successful golf architect himself. Other associates would later follow, and Bob would praise them all: Mike Riley, David Johnson, former tour pros John Fought and Bill Bergin. He also willingly collaborated with a number of marquee names, including Craig Stadler, Fuzzy Zoeller, Hubert Green, Jerry Pate, Fred Couples and Tom Kite, the one pro (other than Jack) who, as we wrote in Golf Grand's Design, Bob considered to be sincerely devoted to design.
Bob told me that naming him as Golf World's first Architect of the Year in 1992 didn't jumpstart his career (he was well into it by then), but legitimized it, put him in the "big leagues." (Nicklaus would be presented the same award a year later.) But then he recalled how frustrated he was when Golf Digest started ranking golf architects.
"You guys put Tommy [Tom Fazio] on a pedestal . . . literally!" he said. (He was referring to a famous Golf Digest photo with Fazio seated on a four-foot high white column.) "What were you thinking? It looked like he was taking a dump."
"No it didn't," I said. "I think he had his legs crossed."
"No, it did. You look it up," he said.
(When I returned home, I looked it up, the November 1991 issue of Golf Digest, with that full-page photo of Fazio illustrating my article, "Master of All He Surveys." I had been right. Fazio had his legs crossed, which actually made him look unsteady on the pedestal. But then I remembered another article I'd written, in the May, 2005 issue, entitled "Is Tom Fazio Good for the Game?" That feature had an illustration, not a photograph but a cartoonist's sketch, of Fazio seated, elbows on thighs, atop a huge pile of money. That's the picture Bob had remembered, and I must admit it fit his description.)
The Fazio exchange led to a playful debate about Golf Digest's course rankings, something Bob always opposed, even though some of his finest designs – Crosswater, Pumpkin Ridge, Hawk's Ridge – had received honors. We had debated the topic many times over the years, Bob always insisting I should be doing the rankings myself, me always declining the onerous, thankless task. I must admit he always had logic on his side, as shown by a letter he'd written me back in 1993:
"What happens if the magazine prints a bogus swing idea which tells people something to do that is basically impossible? Nothing. Instruction stuff is almost totally frivolous. However, in striking contrast, when the magazine reviews new courses, you literally can make or break them after they have spent millions upon millions. Fortunes and reputations are on the line. It seems the magazine should consider more of a commitment to accurate review. Instead, we have half a thousand design amateurs out running around the countryside flexing their monstrous egos beyond imagination. . . You religiously enter their findings into the computer and come up with the incomprehensible 'One-Two-Three, etc.' ranking. . . The entire system is bogus. We are comparing Matisse with Gainsborough or even worse, Van Gogh with Dali. Why are we doing this? Why can't interest in golf design be tweaked by educating readers instead of turning the entire process into something that resembles professional wrestling?"
As we recounted our good times together, Bob reminded me of the time I played his new Marietta Country Club with him in the early 1990s. He figured his retention of Civil War rifle pits on the site, and invention of additional ones that he incorporated as hazards on a few holes, was what triggered my now-passionate interest in the Civil War. It was not, but I didn't tell him that. I was merely flabbergasted that he could recall which courses I'd played with him 20 years ago.
He was tiring out, I could tell, but Bob didn't want to stop until he filled me in on his latest project – what, sadly, will be his last project – the re-engineering of the Bobby Jones Golf Course in Atlanta. I had played the course during my 2010 research on golf and the Civil War, because the course sits on a small part of the vast site of the Battle of Peachtree Creek. We both agreed it was an awkward, unsafe design, prone to flooding, dreadfully maintained and an embarrassment to the memory of the greatest amateur golfer of all time. The state of Georgia was willing to take it over and have Bob reduce it to nine safe, maintainable holes, along with a first-rate practice facility and learning academy. To add versatility, he proposed making it a reversible nine-hole course, playable one way on even days, the other way on odd days. Late that afternoon, the city council voted to approve a complicated land-swap with the state, and Bob was positively gleeful. His course would get built, even if he weren't around, as he'd completed a detailed set of plans that his older son, Bobby Jr., an experienced golf architect himself, could use to see the project through to completion.
I asked him if he was disappointed that Tom Doak had just completed a similar idea, an 18-hole reversible course at Forest Dunes in Michigan. "Not at all," Bob said. "The fact that someone else had already built a reversible actually helped me sell the idea."
That brought to our minds another radical idea Bob had once convinced a client to build: the computer-designed Palmetto Hall Plantation course in South Carolina, done in the days when CADD programs could only produce straight lines. Straight lines on rolling terrain would turn into curves, Bob had said at the time, but his construction crew didn't listen and instead built pyramid mounds and pointy bunkers. Back in 1993, when it opened, I wrote a less than complimentary column about the course entitled, "One Big Computer Glitch." At the time, Bob was so pissed at me that he chewed me out over the phone, then followed up with a lengthy letter:
"On one hand you encourage me to push the envelope, but on the other hand you don't like the way I pushed it! . . . If the golf course is a sequence of exciting golf shots, should the shapes, if they don't fit the taste of the critic, negate the quality of the whole? . . . On this one, instead of being a dedicated knowledge bank, you turned into a writer possessing the compulsive urge to caricature. . . Since you have been judgmental of my work, I get a shot at you. The next time you have the overwhelming urge to be some sort of intellectual snob, please criticize something that really needs it; the greedy developer who jams houses in so close it ruins the course or people who do throw together second-rate courses and charge exorbitant prices."
That day we laughed about the butt-chewing, and I had to admit I'd lost the battle, for Palmetto Hall Plantation still exists today in all its geometric glory. I for one hope they never change it.
The hour grew late, so I got up to say my goodbye. We hugged, I told him I loved him and cherished his friendship and he responded in kind. I left, feeling angry that his body was betraying him and sad that I'd not likely see him again.
I always considered Bob Cupp a close friend. In the days since his death, I've heard many others also describe him in like manner. That was one of Bob's many talents. He could make every person, even someone he'd just met, feel like a special friend. That's why so many of us will miss him so much.