The Loop
More rain delays start at Celtic Manor, Monday finish set
NEWPORT, Wales -- Overnight rain at Celtic Manor has delayed the start of play Sunday, meaning the Ryder Cup will be pushed to a Monday finish for the first time in its 83-year history.
The six matches of the third session -- two foursomes and four four-balls -- were all ongoing when play was called because of darkness Saturday evening. The Europeans lead in all six of those matches, although the Americans are still ahead 6-4 on points.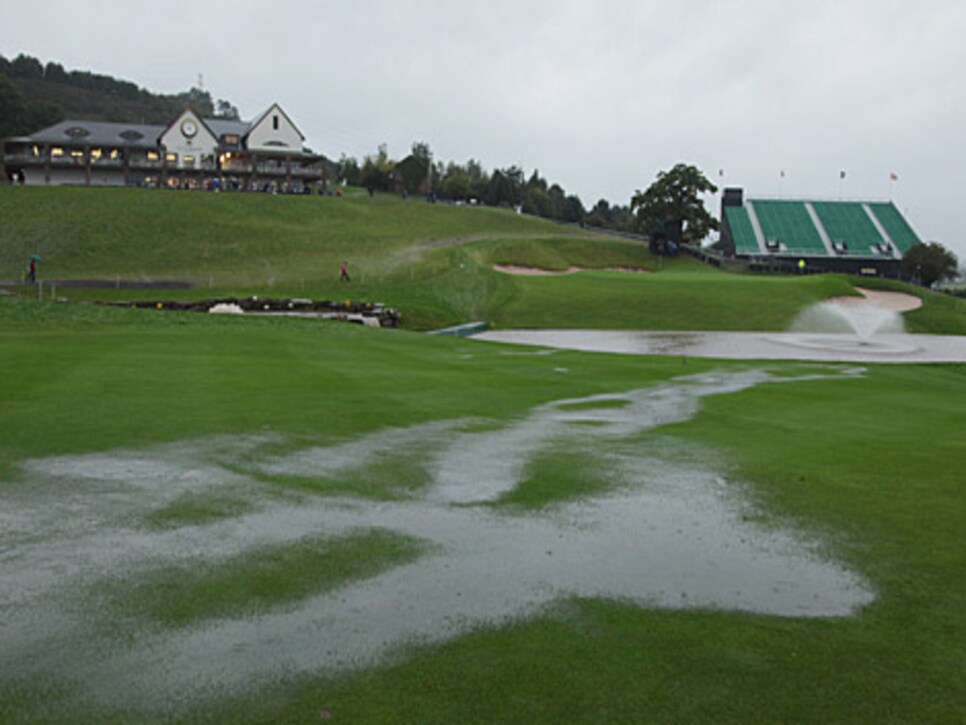 *(Photo by Getty Images) *
Twelve singles match will follow the completion of the third session. Whether those matches even begin on Sunday is still to be determined. But given the amount of rain an already saturated Twenty Ten Course has been subjected to, it will be a challenge to even have the course playable by this afternoon.
Either way, a winner won't be determined until Monday.
__Update:__Play is scheduled to resume at 1:30 p.m. local time (8:30 a.m. EDT), although there is still standing water on many parts of the course. The plan is to complete the third session today, then start the singles at 9 a.m. Monday, where the weather forecast is marginally better. Captains will be asked to submit their singles lineup one hour after the completion of play today.