The Loop
More on Mickelson's new long putter
Since Phil Mickelson's use of a belly putter has generated so much conversation today, it's only natural to seek out the backstory on the club.
According to Odyssey, Mickelson's belly putter is an Odyssey Sabertooth with a White Hot XG insert. The club is 45.5 inches long with a lie of 70 degrees. The putter also was custom weighted to put more weight behind the face. Lefty worked with Austie Rollinson, Odyssey's principal designer, on the putter.
Here's a close-up photo of Phil's flat stick courtesy of Odyssey: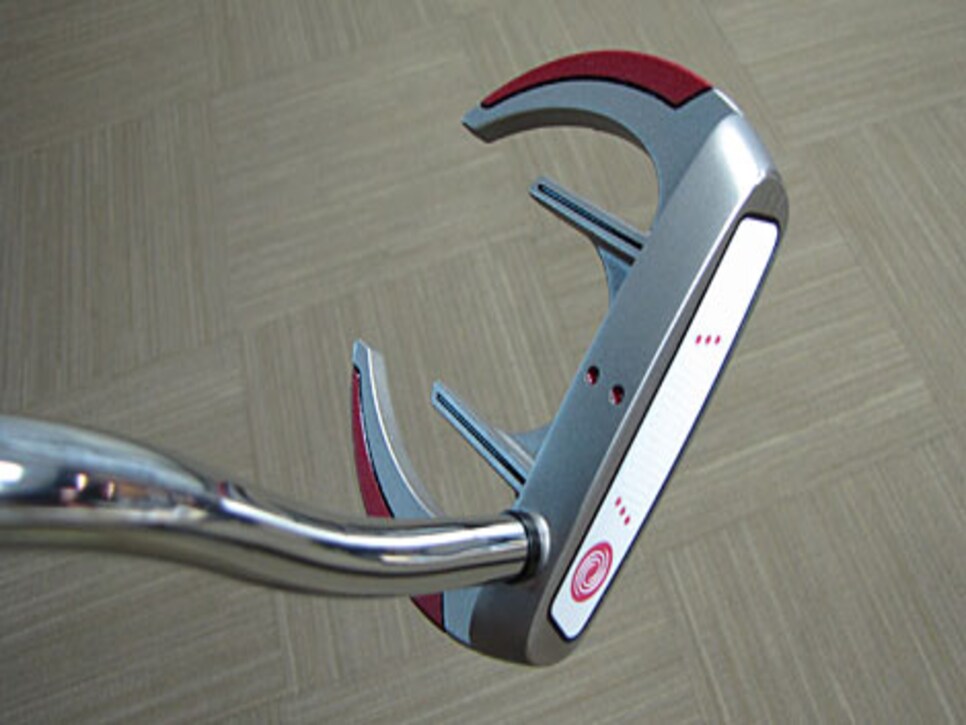 Rollinson initially consulted Odyssey PGA Tour rep Johnny Thompson, who was responsible for developing the putter spec used successfully by Keegan Bradley. Mickelson has played with Bradley recently and during practice rounds this year, allowing him to see Bradley's putter up close. After Rollinson and Mickelson spent time in the Odyssey Putting Lab in Carlsbad this week, Rollinson made a couple of slight changes to the putter. The version Mickelson is using in today's pro-am at the Deutsche Bank Championship is a half-inch shorter and 2 degrees more upright than what Bradley used in winning the PGA Championship.