The Loop
More On Hershey, Pa. Part 1: Milton Hershey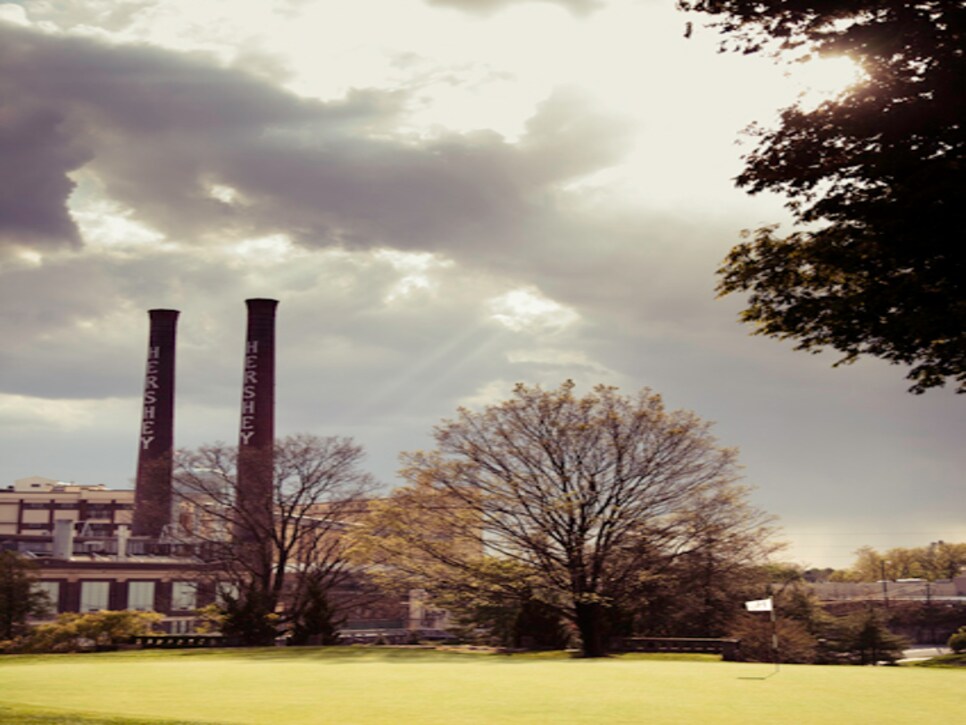 On my way out of town, still trying to eat my way through one thick bar of PR, I called a trusted source of all things Pennsylvania. Jack McCallum is my golf buddy and former colleague at Sports Illustrated who lives up the road in Bethlehem, Pa. McCallum, a pro of prose, would be my final word.
"Jack, it's Ginella. I'm leaving Hershey right now, headed back to New York. Was this guy Milton Hershey for real?"
McCallum, without hesitation: "On the list of all-time great Americans. And it's not just for the chocolate."
So, I'm pleased to report, without hesitation, Milton Hershey is my new hero. The man redefined none other than: entrepreneurship, success and philanthropy.
It's not uncommon for an individual, company or corporation to make a donation to a school. Milton Hershey created the first chocolate company in this country and then gifted the whole thing to his school for underprivileged kids.
And now, 65 years after Hershey's death, 110 years after the first Kiss came off the assembly line, the school is funded by the $150 million annual interest on a $7 billion trust, executed every day by Hershey's army of philanthropic soldiers. Hershey's legacy of helping/saving underprivileged children will live in perpetuity.
There is no end to the story of the school, but it all started in Derry Township, which became the town of Hershey. In the early 1900s, the town held a contest to determine the name the U.S. Postal Service would use. The winning entry was "Hersheykoko," which was shortened to just, "Hershey." That's the name the Postal Service has used since 1906.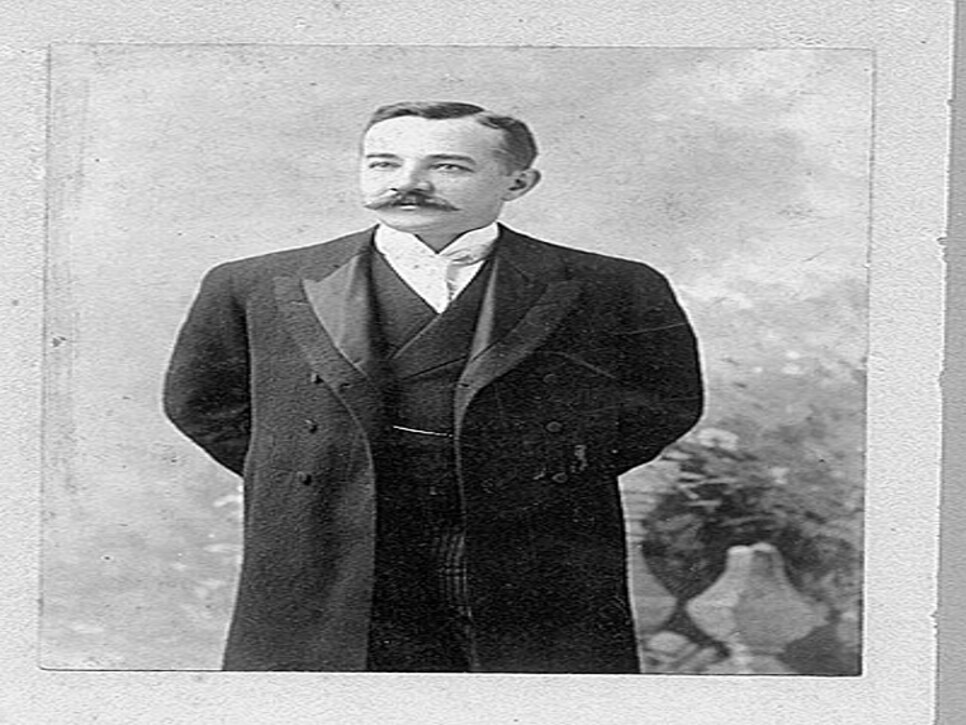 When he was 14, Milton set out to be a printing apprentice in Lancaster. That didn't work, so he jumped to work for a candy maker. At 18, he started his first candy business in Philadelphia. He went from big city to big city, saving a little money but enduring many lessons of failure, which can be worth so much more than instant success.
In Denver, he learned how to add fresh milk to caramel, which took the little treats from tasty to delicious.
He went back to Lancaster, leaned on a few friends and family for loans. Hershey was running out of chances and favors. At the age of 29, he opened "Crystal A" caramel.
The chocolate that existed at that time was in Europe. And it was for the rich. Then someone started taking caramel and dipping it in chocolate. And when Hershey tasted this exquisite combo, he wanted to figure out how to make the chocolate. He sold his caramel company to his competitor in 1900 for $1 million, and shortly after introduced America to chocolate that the masses could afford. He came back to Derry Township in 1903 because he needed the milk from the dairy cattle, and by 1905 he had the first of three chocolate factories.
Hershey's new company was born, but he went on to create a community. He opened a bank, churches and a theme park to entertain his employees. If he was training good people, he needed them to stay and be happy. If he prospered, they would prosper. There were no fences or gates to the theme park; locals could come and go as they pleased.
The philanthropic side of Hershey went (and still goes) well beyond his employees. Milton and his wife, Catherine, who were married in St. Patrick's Cathedral in New York, could not have children of their own, but they started an all-boys orphanage in 1909.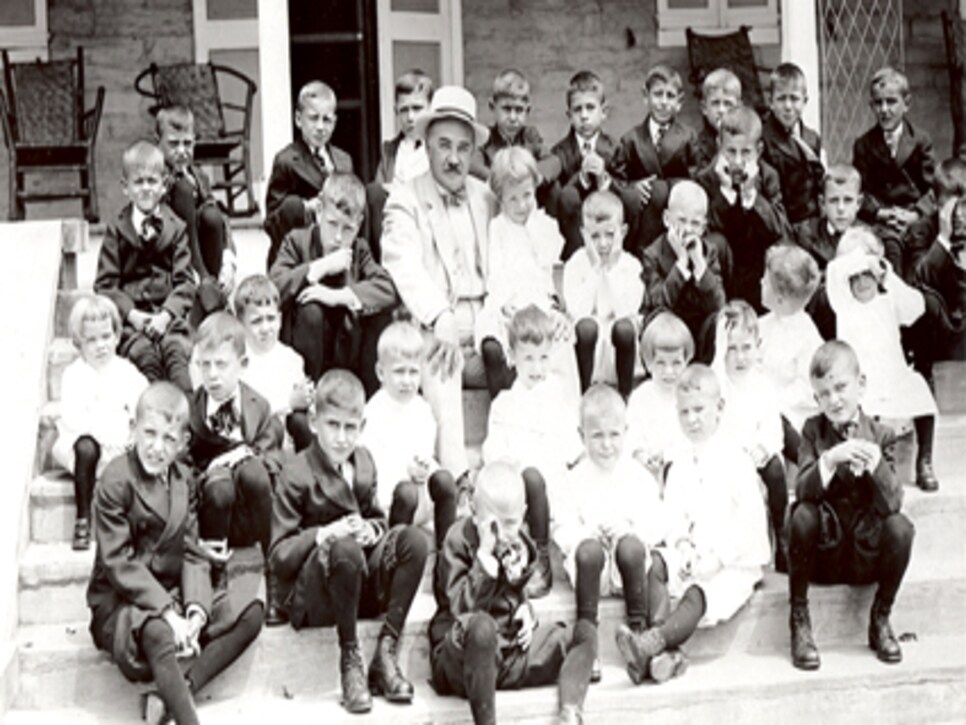 Walk into one of these houses and you'll be greeted by 12 firm handshakes followed by long looks into the back of your eyeballs. The students are learning the basics but the best of manners. Get a tour of rooms with military-like cleanliness and order. Daily calendars on the walls help keep everyone on schedule. Donovan Burrell, 16, of Ardmore, Pa., and my host for the day, was ready for me: In the box labeled "April 23," Burrell, an avid golfer, wrote: Golf Digest.
After a tour of his room, where I saw pictures of his mom, we visited the music room, which doubled as a storage room; the living room, where a group of Burrell's housemates quickly paused their game and jumped to extend their hands; and the laundry room, where Burrell explained he had missed his time slot to do his laundry. Then he walked me down the street and showed me where he likes to hit balls in his spare time. "The baseball field is never used," Burrell says, "so I hit balls to the outfield."
Burrell, a very good athlete, looks at golf as a means of keeping himself out of trouble and believes it will help him when he gets older. He was introduced to golf by the Tiger Woods video game. "No one could beat me," he says. "That's why I started playing the real thing."
Milton Hershey's objective of "using personal wealth to benefit others" has traction in the form of Donovan Burrell.
Next blog on Friday: The Juvenile Course.
__*(*Photographs, from top: Bjorn Iooss; Hershey Community Archives x 2.)