The Loop
More On Golf In Wisconsin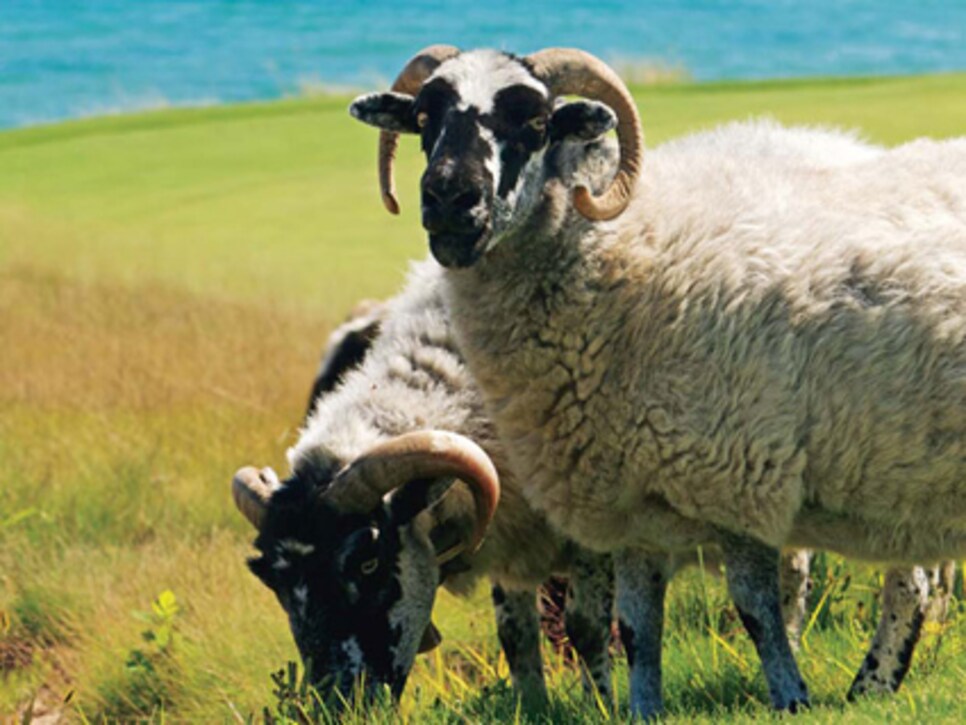 Here's all that I know about golf in a state with three courses on Golf Digest's list of America's 100 Greatest (Straits, Milwaukee C.C. and River at Blackwolf Run) and four courses on America's 100 Greatest Public (all four courses at the American Club).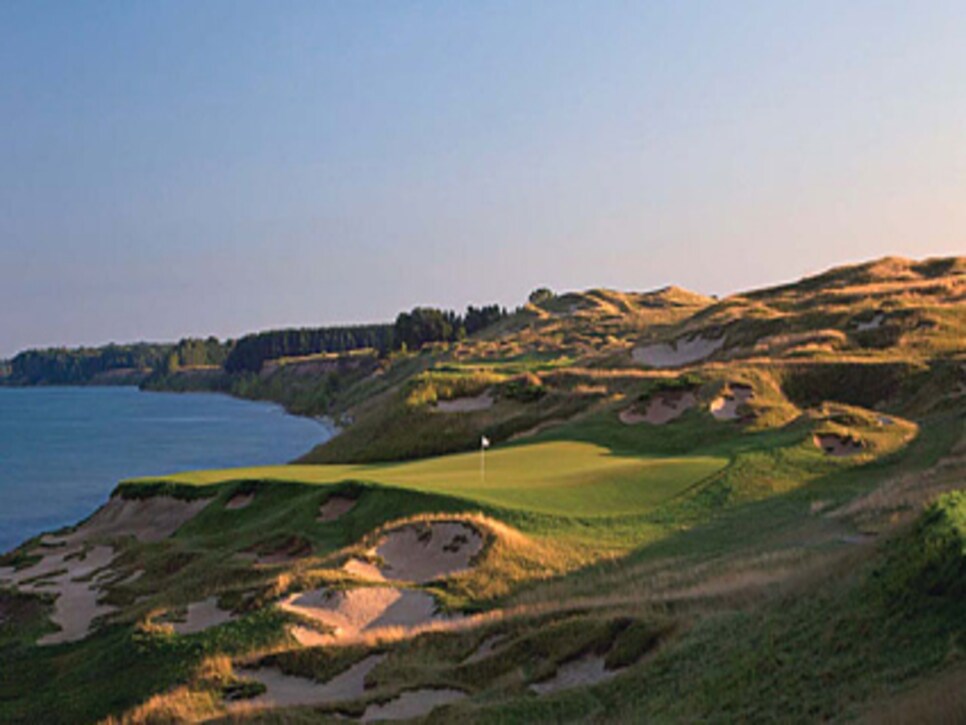 In the story I mention the new bunker that Pete Dye put IN the sixth green. The paragraph about the bunker from my story:
The Straits, especially in calm conditions and from the appropriate tees, can be considered fun. (Keep that between us, or designer Pete Dye might make it harder.) Dye, with his cantankerous charm and propensity for the impossible, recently added a head-deep pot bunker in the middle of the sixth green. "I compare it to the bunker at the Road Hole of the Old Course," says Kohler. "It makes the easiest hole [355 yards] at the beginning of the round more interesting."
Here's one version (you can barely see the new bunker because of the shadow, which is so dark because the hole is so deep):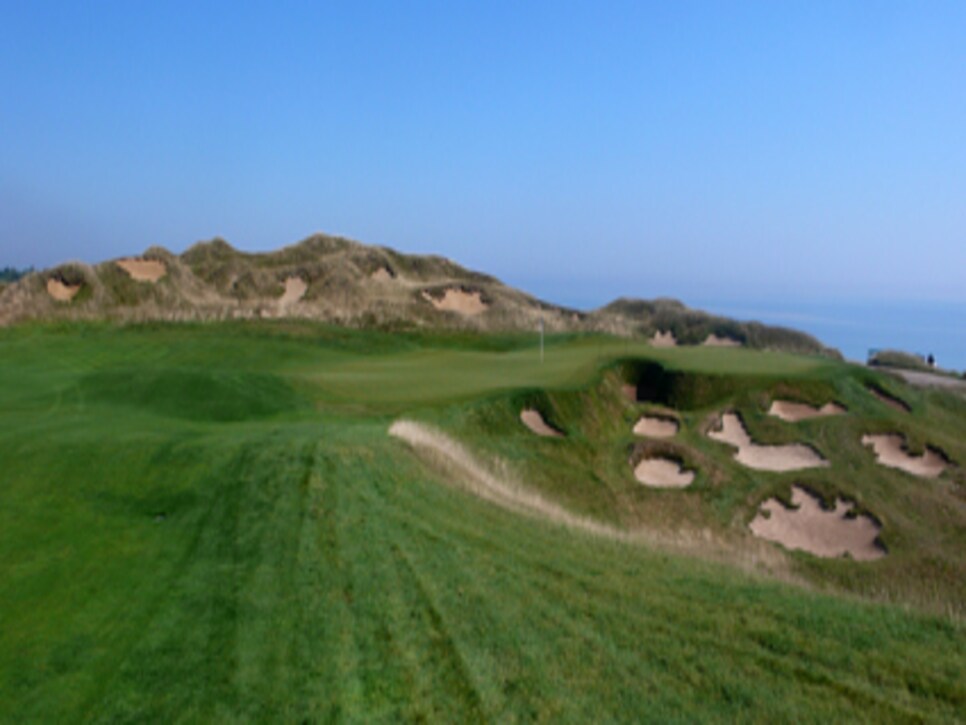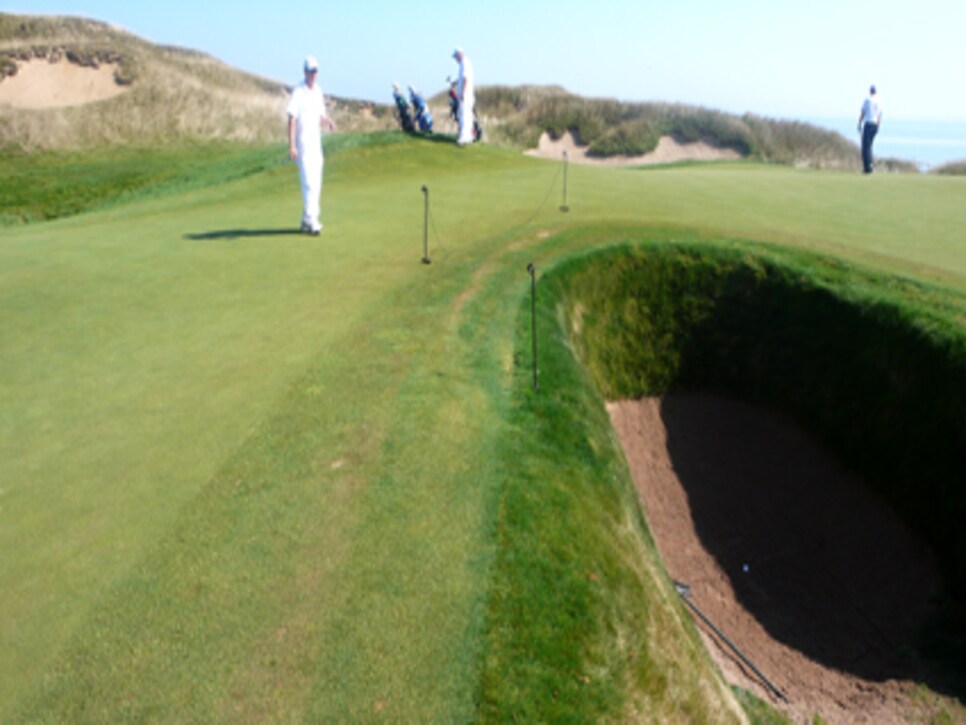 Ron Whitten, the architecture editor at Golf Digest, is just back from Erin Hills, which is still the favorite to get the U.S. Open in 2017. (The USGA will announce the "winning" venue at Pebble Beach in June.) Whitten, who was one of the original architects of Erin Hills, parted ways with Lang at one point (there's more on that in the GW story that I linked to).
Whitten came back on the design team with Dr. Mike Hurdzan and Dana Fry after Andy Ziegler bought Erin Hills last fall. "It feels like I never left," says Whitten, who reports the course is getting healthy. (It was in bad shape last summer. Real bad.)
According to Whitten, the cart paths have been removed at Erin Hills, the new grass is growing in, the fairways are in great shape, they have filled in a lot of (Lang's) bunkers and they are about to break ground on a maintenance shed. A few weeks ago Jim Reinhart, a board member, told me that Erin Hills is still on schedule to reopen for play in August ($160, walking only).