The Loop
More From The Kosberg Open . . .
After my trip to Ambush the Kosberg Open in Austin, Texas last week (see post below for more details), Corey Schiff, the tournament historian, sent me an e-mail. Schiff's a sentimental soul, not nearly as crabby as he looks in this portrait. Here's the e-mail: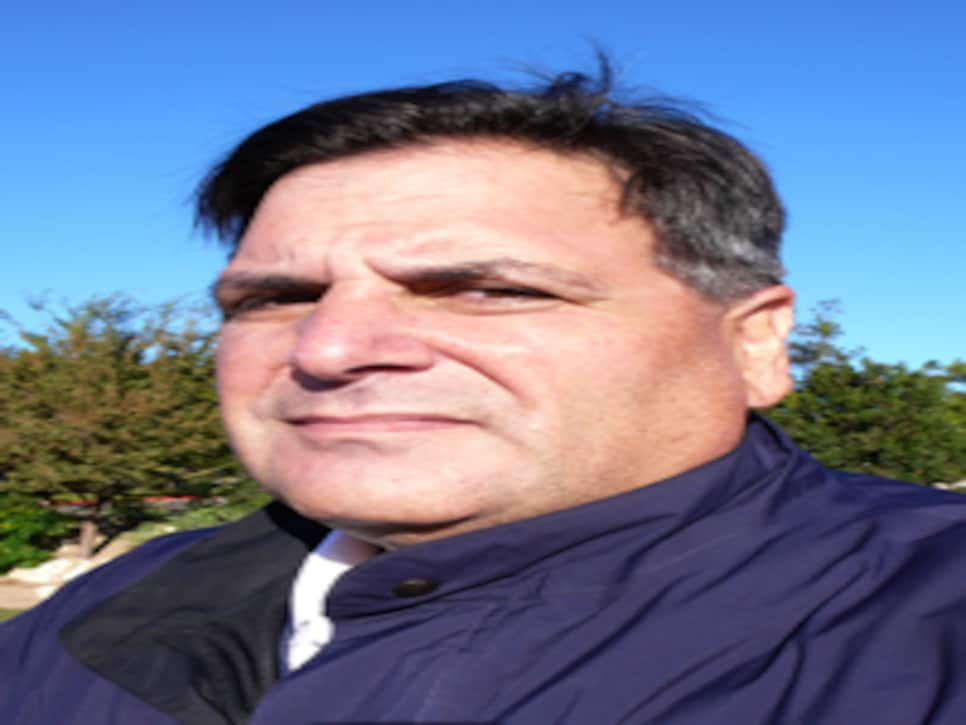 We all consider ourselves extremely fortunate to have each as buddies and are all here to enjoy in each others successes and failures. If any member of our group of buddies ever needed anything, not one member would think twice or ask questions as to how we could help the other. This is a group of guys that have known each other most of our lives. Some since kindergarten, some since junior high and some from college. At 53 and 54 years old, we all know everything there is to know about each other, including our golf scores (both real and with the help of an eraser). We have been to each others birthday parties, bar mitzvahs and stood up for each other at our weddings. In some of our cases even two weddings! We have celebrated our successes and failures, births of our children and unfortunately the passing of some of our parents. We work hard and are devoted to our families. But twice a year we all get together to play golf and to let loose for a few days. We are accountants, business executives, doctors, restaurateurs, car dealers and carpet salesmen. It's amazing to me to see a group of guys hang together for 50+ years and actually still enjoy each others company.
If you remember, you gave me an incredible gift for telling you about our group--the Callaway rangefinder. Without hesitation, I wanted to present it to Marty Magida, who started this outing with me 25 years ago. I had to pass the planning to Marty because I couldn't handle all of the headaches. He has unselfishly done such a great job of running the summer trip for us and he has never asked for a thing in return.
You asked about our wives and what they think about this outing. In our quest to be funny we make a lot of jokes about our wives. The truth is: We have a group of wives who realize how important we all are to each other, and they encourage us to make our (now two) annual golf trips.
On behalf of all of us that participate in the Kosberg Open, thanks again. You can now consider yourself one of us--the few, the proud, the Kosberg Open.
PS--Don't forget to mention that we brought along our own Red Eye Texas Bloody Mary mix to Austin. Everyone enjoyed that!