More evidence of golf's many health benefits: A skinny Jessica Simpson poses in a bathing suit with a golf club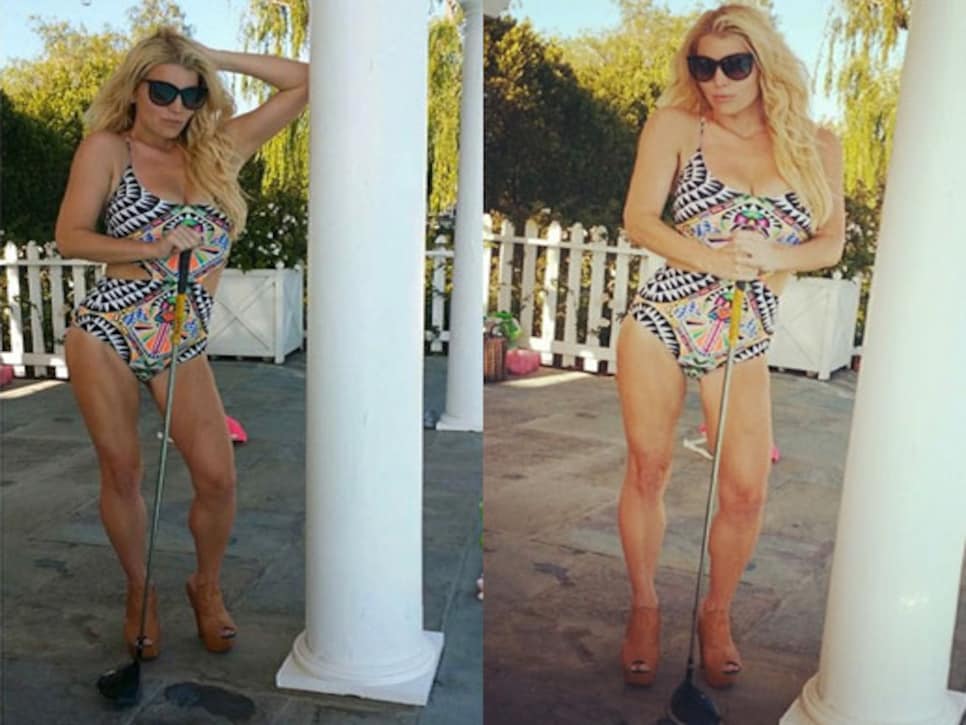 What we don't get is why she was also holding a driver in those photos. Has Simpson taken up golf? Has she created a golf-club workout that has transformed her body? Is this part of an upcoming commercial for a golf equipment store?
One photo was captioned "If I'm in a bathing suit I should pose proudly." Fair enough. The other, simply said "Eric's driver." Hmm, so the club doesn't belong to her, but rather to her fiance, Eric Johnson. Well, at least we know that much.