Supply and Demand
Montreal Canadiens ticket prices for the Stanley Cup Finals are getting more than a little out of hand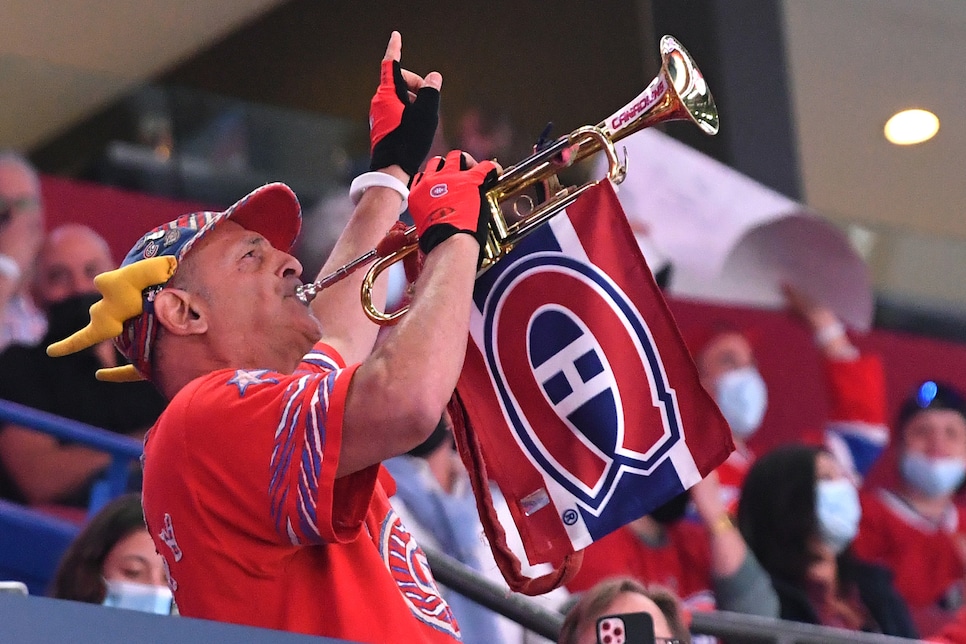 Hockey agnostic or no, by now you've probably heard that the Montreal Canadiens are in the Stanley Cup Finals. You've probably heard they were the last Canadian team to win the Cup back in 1993 and you may have even learned that they were the worst team to make the playoffs this season, eeking in, falling behind 3-1 in their first-round series, and then igniting like a Marlboro on the Exxon Valdez. It's been a wild run with a ton of heavy-duty historical context, and it's being made even weirder by the fact that the Bell Centre will only be filling 3,500 of its 21,000 seats for the Stanley Cup Finals due to lingering COVID-19 concerns.
That has a variety of implications for the series—atmosphere, home-ice-advantage, what to do about a potential victory parade—but none more eye-popping than the current cost of Stanley Cup Finals tickets in Montreal right now. Brace yourselves.
Sacre bleu. That's the price for two tickets at $4,237 a pop, plus $1,129 for fees (the biggest racket in all of the western world), and apparently those are the cheapest out there at the moment. And lest you think Canadiens fans just copy Elizabeth's scheme and head south for the series, Canada's new quarantine rules for Canadians returning to Canada from abroad don't go into effect until July 5th, meaning they might very well get locked out of the country should they leave.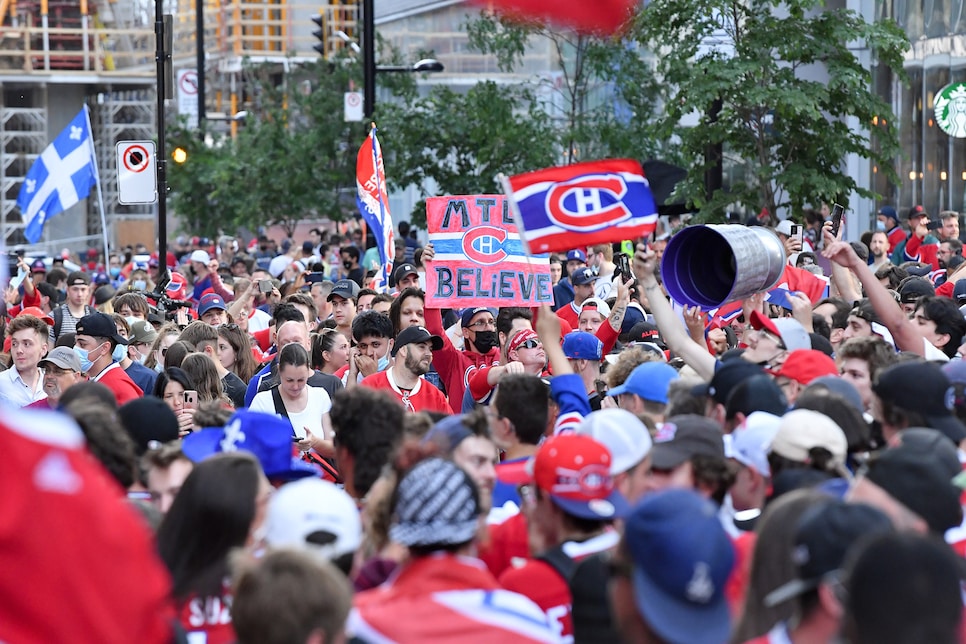 MONTREAL, QC - June 24: Montreal Canadiens fans arrive at the Bell Centre for the Game Six of the Stanley Cup Semifinals of the 2021 Stanley Cup Playoffs against the Vegas Golden Knights. (Photo by Francois Lacasse/NHLI via Getty Images)
Francois Lacasse
The prices will only climb from here as well, as the series ramps up and a very small handful hit the open market. If the series makes it to Game 6, the last possible game for the Canadiens to host, we could be hitting unprecedented levels of supply-and-demand inequity, especially considering reports that Montreal officials have yet to make plans for outdoor viewing parties as of the morning of Game 1. Talk about a bum rap . . . or however you say "bum rap" in French.