The Loop
Monterey Peninsula to lose two courses, despite efforts by Robert Trent Jones II
The Monterey Peninsula might be a golf mecca, but it will be losing two golf courses within the next six months, notwithstanding an offer from a billionaire and his wife to buy the property and replace the 36 holes with a new 18 holes designed by Robert Trent Jones II.
Rancho Canada Golf Club, a 36-hole public facility in Carmel Valley, five miles from Pebble Beach Golf Links, will close its West Course on July 8 and its East Course on Jan. 1, 2017, the club president Anthony Lombardo announced. It has been in operation since 1969.
Lombardo in this letter to constituents cited reasons for the sale that included an expiring lease on the land and issues with the California State Water Resources Control Board regarding the Carmel River that runs through the property.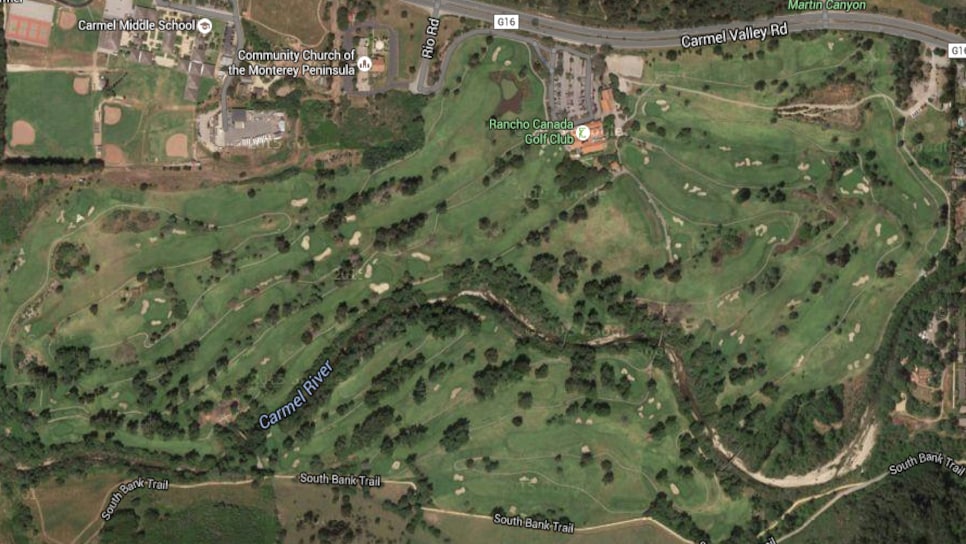 "We had a client, the Wilds [Hans-Peter Wild and his wife Leslie Gunn-Wild]," Jones said. "They were interested in purchasing the property, which had been advertised in a local newspaper, the Carmel Pine Cone, for sale. They made a proposal for it. We took the existing golf property and redesigned it completely, what we call a blowup in our business.
"As a former California State Parks Commission chair, I'm very aware of the impact on Carmel River and we accommodating the goal of lessening the impact in our design."
Their offer was rejected. Instead, the property was sold to a nonprofit organization, Trust for Public Land, that will return the bulk of the property to a natural riparian environment.
The remainder of the land, a portion of the West Course property that Lombardo owned, was sold to Clint Eastwood and Alan Williams for the purpose of developing residential housing.
Jones, meanwhile, is not happy. "It would have been a win, win, win," he said, noting that the residential housing could have been built, golfers — "who are, by the way, stewards of the land," he said — would still have a golf course, and "properly managed would have no impact."