News
Montana bans spectators at high school golf events. Here's what you can do to help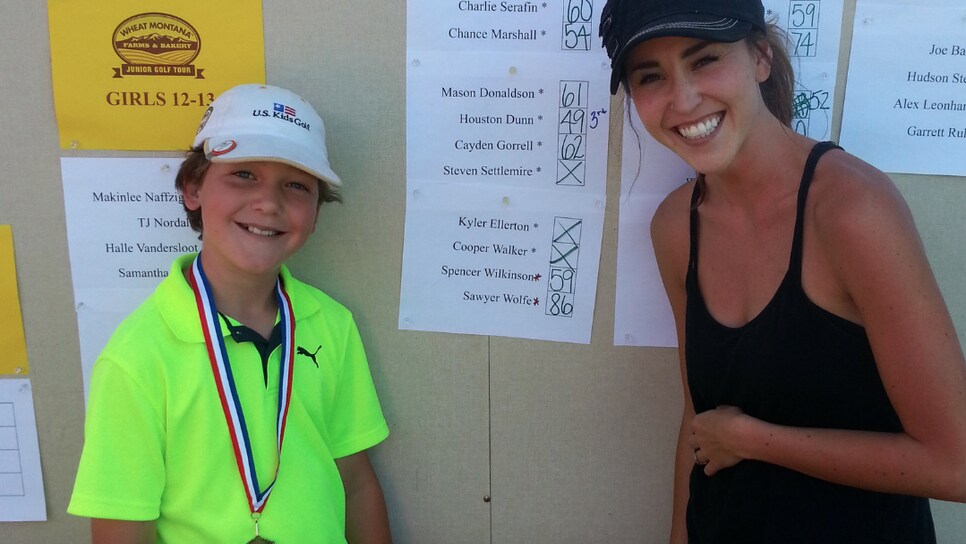 Chris Kelley has been banging the drum like a mad man. He's done TV interviews, sent the same script to dozens of golf, sports and media outlets. He started a petition, one that's pulled in thousands of signatures. He's not going quietly into the night.
"I'm not stopping," Kelley told Golf Digest. "There's an urgency to get this done before more people get hurt."
In late November, Montana news station KBZK tackled a byzantine rule from the Montana High School Association that bans spectators from golf events, except from certain locations as designated by the tournament manager and club professional. Unfortunately, many courses don't have these areas, and the ones that do often confine observers to around the tee on the first hole or the green on the closing hole. The rule is decades old, but came into the spotlight after Kelley filed a plea on Change.org to have it overturned.
If the rule sounds odd, that's because it is: New Jersey is the only other state that prohibits spectators from the course.
Kelley found this out the hard way when he couldn't watch his 9-year-old son in a summer tournament. Though the event was run by the Montana State Golf Association, it enforced MHSA rules. (The state golf association has since allowed spectators on the course during its competitions.) Kelley made it his mission to get the rule changed, not only so he could follow his kid's journey once he reached the high school level, but to give a voice to others in his situation.
"Hundreds of people have suffered from this," Kelley said. "Parents missed out on opportunities to watch their children. Those are memories you don't get back."
According to the MHSA, there's a reason for the rule.
"There's always a story of a particular individual that was a problem," Brian Michelotti, an assistant director of the Montana High School Association, told KBZK in November. "There was a problem with a couple and, obviously because of that problem, at that point in time our membership put this rule in place."
Certainly unruly fans are an issue at every level of athletics, but that doesn't stop associations from allowing spectators at other sporting events. The MHSA says, because of the massive area that a golf course covers, there's simply too much space to be monitored and policed. Along with rash behavior, the MHSA is also worried about illegal coaching and spectator safety.
While the MHSA's intentions may be pure, the reality is 47 other states (aside from the rules of Montana and New Jersey, Alaska doesn't have a sanctioned golf association) are fine with having spectators on the course. It's counterintuitive to preach golf's "gentleman's game" ethos but assume the worst from those in attendance. Moreover, the irony of this taking place in Montana, where the rights of citizens are often preached, is not lost on Kelley.
"Montana is a state that invokes freedom," he says. "We revoked the speed limit! But parents watching their kids play golf, that's where we draw the line."
Worse, because of the ban, college coaches are limited in recruiting Montana prospects, denying students a funnel to higher education. Perhaps it's no surprise that dozens of coaches have joined the protest, according to Kelley, airing their feelings out in the petition's comment section.
Though Kelley says he was initially assured the rule would be brought up for discussion, it's not on the MHSA's agenda for an upcoming meeting. (We reached out to the MHSA, but got no response for comment.) Because Montana's golf community is relatively small, he's worried their protest will be swept under the rug.
Kelley does acknowledge that the issues MSHA has previously cited could arise, yet says the association could work with spectators to alleviate such problems. "I get there's a worry about things going sideways, but the coaches are right there," he says.
Though the MHSA has remained steadfast on the rule, a core belief spurs Kelley's drive, one that will not be deterred.
"As parents, all we want is to be able to watch our kids play," Kelley says. "And, judging by the comments in the petition, they want us there, too. And we're not going to stop until that happens."