The Loop
Monday storms, Rahm has "hour of his life" and legends help Thomas: Your Masters morning roundup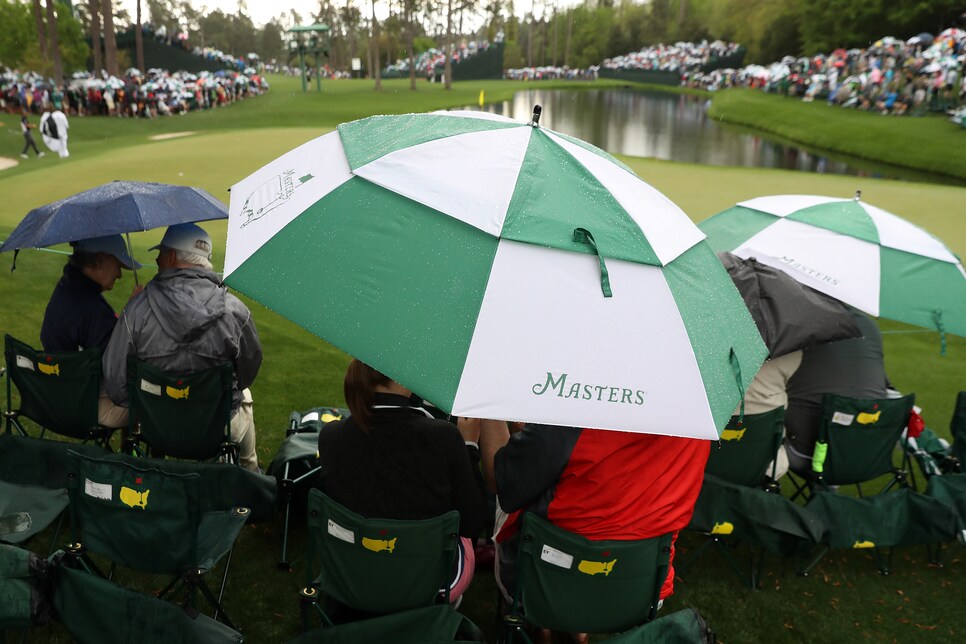 Welcome to the Dew Sweeper, your one-stop shop to catch up on the weekend action from the golf world. From the professional tours, trending news, social media headlines and upcoming events, here's every golf-related thing you need to know for the morning of April 4th.
Torrential rain ravages Augusta National
Monday's practice round was mostly washed out, with thunderstorms and a tornado warning forcing officials to evacuate the property twice, the final time for good at 2:30 PM. While Wednesday's forecast also looks wet, the weekend is set to be sunny with little precipitation. Still, have to feel for those with practice round badges that got just hours in the Promised Land.
How bad was the weather on Monday? Golf writers refrained from the go-to "I don't think the heavy stuff's gonna come down for quite awhile" line. That bad.
With ailing mom in mind, Day set to play
After his cancer-stricken mother received a positive outlook following surgery, Jason Day has decided to play in the Masters, a proposition that remained up in the air just days ago. The 2015 PGA Champion practiced over the weekend at Augusta National, with his wife and family friends attending to his mom back in Columbus.
The matter has been weighing on Day's shoulders, which could explain his underwhelming performance thus far in 2017. However, he's enjoyed a few runs at the green jacket in the past, and -- while searching for one's game at a major is never ideal -- Augusta National could be exactly what Day needs to jump-start his season.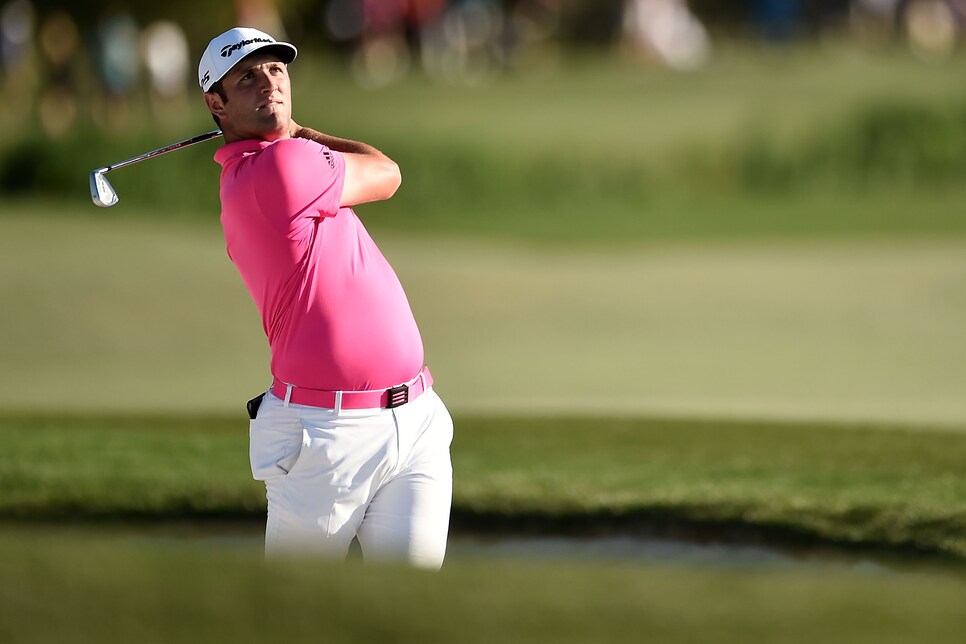 Rahm experiences the "hour of his life"
Tournament rookies don't have an impressive track record at Augusta National, so you would think a Masters neophyte would spend as much time as possible on the grounds. Jon Rahm is going with a different approach, specifically limiting his on-course preparation to avoid overstimulation.
Even in this vein, the aforementioned weather did a number on his Monday work. Not that it bothered Rahm, who at least got to practice in the short-game area. "I had the hour of my life," Rahm said. That might seem like hyperbole, but if you've witnessed Augusta National's practice facility, you undoubtedly offered up an "Amen."
"I'm the kind of player where if I have too much info about the tournament, I might not know what to do with it," Rahm said on his plans. "So I'm just going to try to keep the routine the same as I usually do and just let the good play take care of itself instead of forcing it."
Outwardly, this restrained itinerary doesn't seem like a winning strategy. Conversely, the cat has a victory and five top 10s in his last six outings. Don't fix what's not broken.
Last year's blunder fuels Fowler
Rickie Fowler entered the 2016 Masters as one of golf's "Big 4," among the handful of green jacket favorites. Alas, instead of grabbing his first major, Fowler went 80-73 to miss the cut, and failed to finish inside the top 30 in the other three majors. A year later, Fowler remains a top-10 player but is rarely mentioned in the conversation on the game's best. Rather than forgetting last spring's stumble, Fowler seems to be using it to his advantage.
"I think it's good to remember your bad shots and your good shots," Fowler said. "It's live and learn."
Fowler did place T-5 at the 2014 Masters, with a T-12 the following year. Better yet, he ranks second in strokes gained and boasts a win and five consecutive top-20 finishes entering Augusta. In short, perhaps Fowler's Masters fruition wasn't wrong; it was merely premature.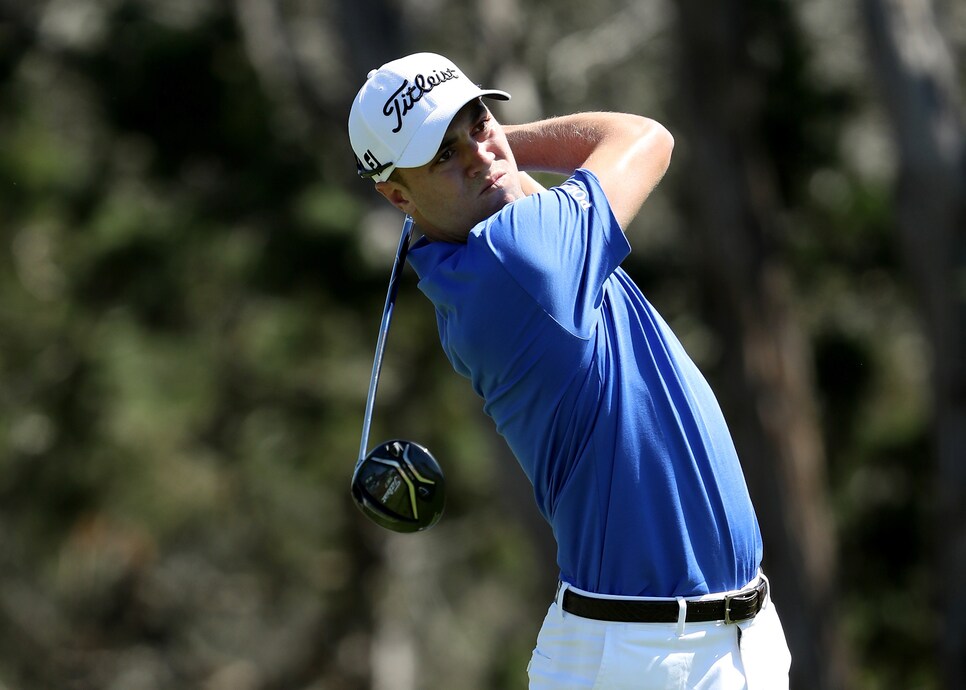 Thomas goes to school with Masters champs
It might be Dustin Johnson's world, but there's another guy who's won three times this campaign. Justin Thomas has cooled off in recent weeks, ostensibly muting his early-season accomplishments. Yet the 23-year-old comes to Georgia confident, thanks to tips from Jack Nicklaus, Tiger Woods and Phil Mickelson.
And if guidance from a trio that's combined for 13 green jackets isn't enough, Thomas also sought counsel from annual marker/Masters folk hero Jeff Knox, whose son played with Thomas at Alabama.
"I want to be around guys that are successful here and successful at places I'm going," Thomas said.
I don't care if he's missed the weekend in four of his last six events. All that knowledge at his disposal is like Rocky bringing Apollo into his corner in Rocky III. Kind of makes Thomas' 30-to-1 Masters odds appealing, yes?