PGA Tour
You have to see this Monday qualifier's odd yet highly effective swing that has him in the mix at the 3M Open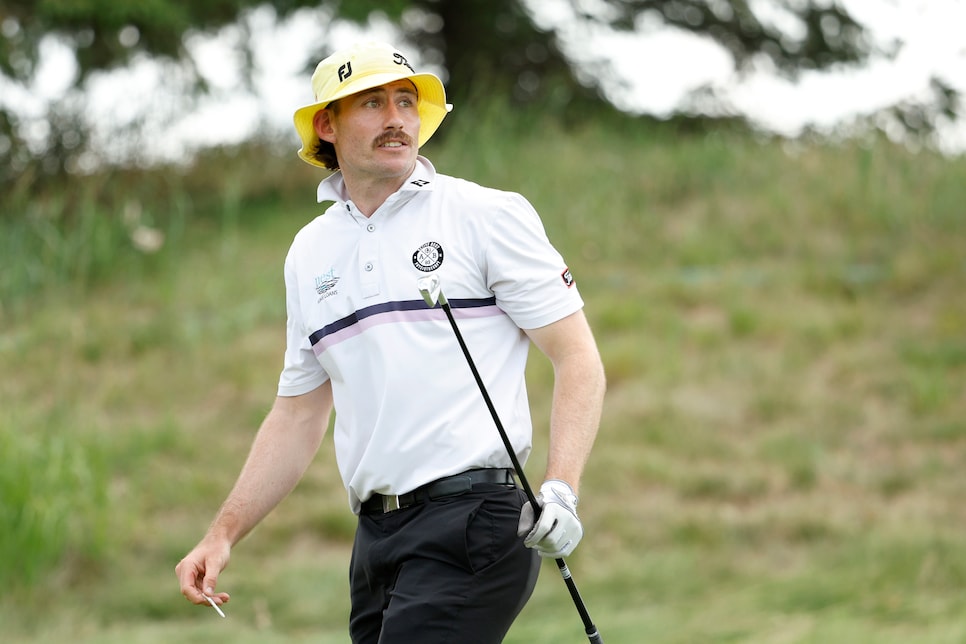 If you Google the name "Daniel Gale" right now, the name of a realtor from Sotheby's pops up first. Type his name into Getty Images and you have to scroll to the depths of the first page to find what you're looking for. Such is life for the 762nd-ranked golfer in the world.
Gale's working to change that this week at the 3M Open, a tournament he Monday qualified in for the second straight year. And this time around he made a bit of history in the process, shooting a course-record 60 at Victory Links Golf Club in Minneapolis that featured a hole-out eagle on the 18th hole from 128 yards away. How good was this shot?
Normally, this would be the last we heard of Gale all week. A fun Monday Q story that ultimately leads to a missed cut and is forgotten. Just the harsh reality of playing in a PGA Tour event.
That still might happen, unfortunately, but for a brief while on Thursday Gale was making moves at TPC Twin Cities. Before first-round play was suspended, Gale had reached three under and was inside the top 25, so he stopped to speak with the tour after the round and even got a nice little highlight tape out of it. That tape revealed that Gale has an odd yet extremely effective swing you simply need to see for yourself:
"It's Daniel Gale's golf swing." That's the money quote. It does not matter what it looks like if the swing leads to a course-record 60 in a Monday qualifier, and to a hot start in a PGA Tour event. As long as you're in the right spot at impact, who cares what it looks like:
Bingo. We're sad to report, however, that we may have jinxed the hell out of Gale by jumping on this story. As it was being written, he double-bogeyed his final hole, the par-4 ninth, to finish with a one-under 70. He's already back out on the course for Round 2 and he's bogeyed the opening hole to drop to even, currently two shots outside of the projected cut line. Sincere apologies to Gale for the writer's jinx, but hopefully he can light it up the rest of the way and make a run at the weekend.