The Loop
Monahan: PGA Tour has an "open mind" towards sports betting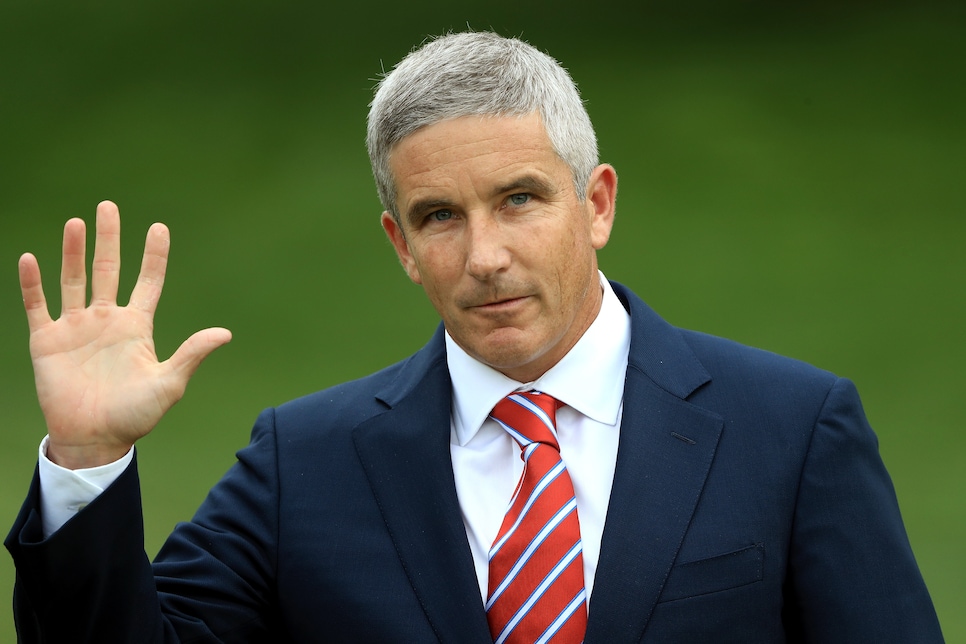 Jay Monahan has not been shy about embracing change. The new PGA Tour commissioner has discussed innovative measures like moving the PGA Championship to May and the tour taking a bigger ownership role in broadcast and coverage. According to an interview with the Golf Channel, it appears Monahan may also be receptive to the role of sports betting in golf.
"Is it something we look at? Absolutely," Monahan said to the Golf Channel's Rich Lerner. "We always look at something that other sports are doing, having success with, trends in the industry. It's something we've spent a lot of time on up to this point in time. You look at DraftKings and FanDuel, you look at gaming in the international markets, there's a lot of opportunity there.
"There's some complexity, and that complexity has held us back from moving forward. But we will look at it and have an open mind towards it."
Monahan is not the first major sports commissioner to welcome the role of gaming. The NBA's Adam Silver has been particularly outspoken on the subject, writing a piece in the New York Times calling on Washington to adopt regulations to permit sports gambling. Moreover, the American Gaming Association is planning an aggressive approach to legalize sports betting with President-elect Donald Trump in 2017.