The Loop
AUGUSTA, Ga. -- There is no such thing as a quiet day at Augusta National during Masters week, but Monday has traditionally come close. In what might become an irritatingly familiar sentiment before long, this week has proven to be different.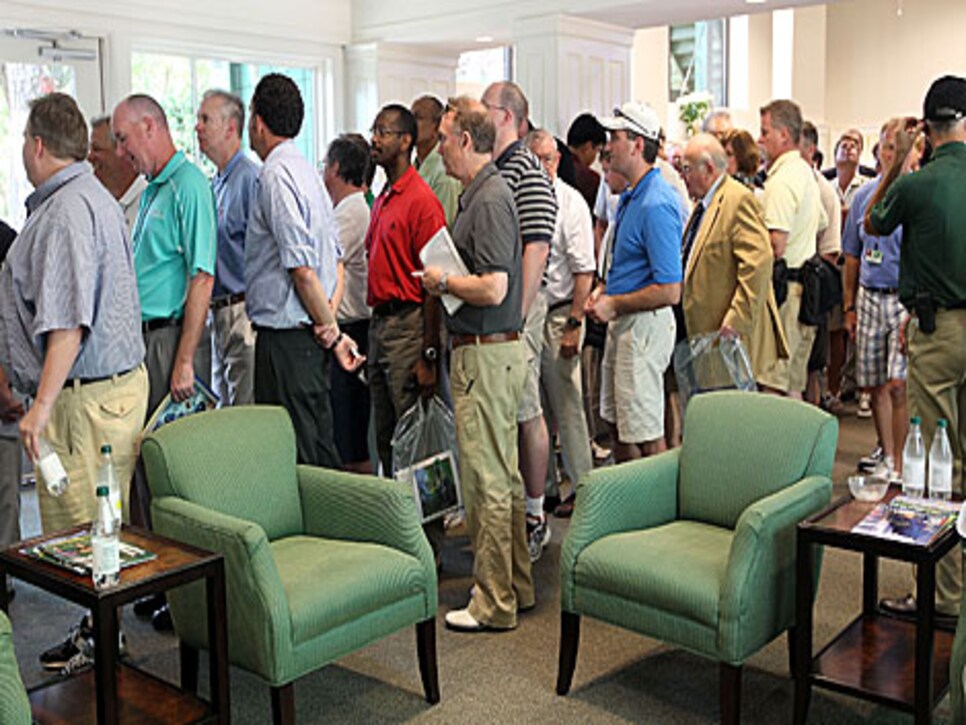 If that wasn't already apparent in the sizable gallery that trailed Tiger Woods around his during his practice round today, then it was obvious in the scene of a moment ago, when dozens of members of the press corps waited outside the interview room for Woods' 2 p.m. press conference. At 1:15 the doors opened. At 1:30, thanks to a painfully careful review of credentials by security (save for a few exceptions, only one person per news outlet was permitted access -- and no cell phones or cameras for anyone) reporters were still trickling in at the pace of a customer service line at the DMV. At 1:50, the doors are to close.
In a little more than six days, that interview room will also host the new Masters champion, freshly draped in a green jacket, who in all likelihood will regale the sporting press with the details of his march to victory. If the past is any indication, there probably won't be the interest then that Woods' press conference has aroused today -- unless, miraculously, the guy who shows up on Sunday is the same guy who is set to appear today.