News
Francesco Molinari insists he's not suffering from burnout after withdrawing from U.S. Open, PGA Championship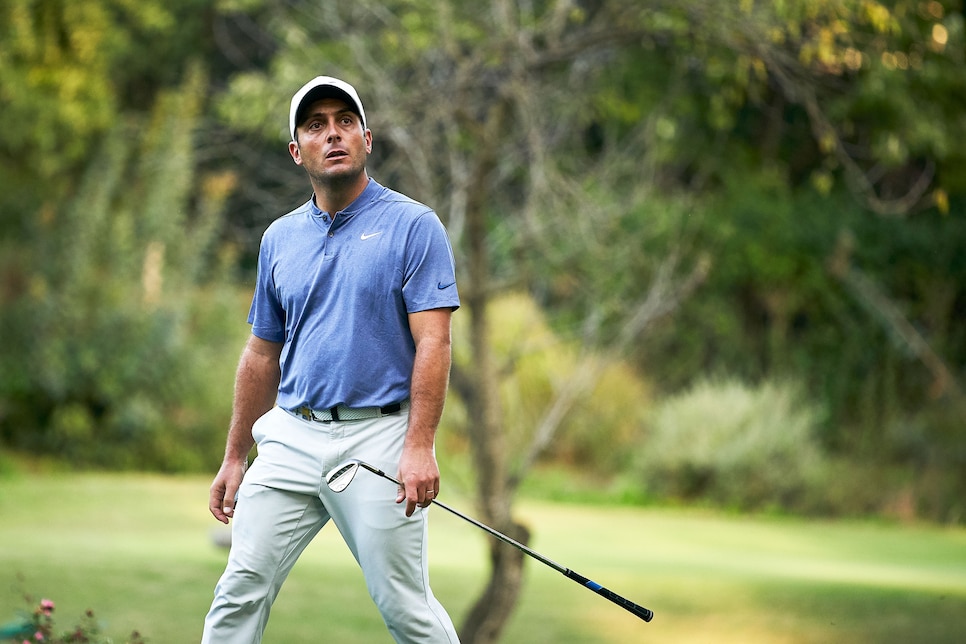 Francesco Molinari insisted he is not suffering from burnout in a series of Twitter posts on Tuesday.
The 2018 Open Championship winner has not made a start on either the PGA Tour or European Tour since the opening round of the Players Championship in March. In July, Molinari announced he was moving from Europe to California, a decision that was keeping him away from professional golf. However, he stated he hoped to return by the PGA Championship in August.
Molinari ultimately pulled out of tournamrnt at TPC Harding Park, and then on Monday, the USGA announced that he had withdrawn from this month's U.S. Open.
Taking to social media, Molinari squashed any rumors that his absences are fueled by fatigue or exhaustion with the game.
"I see a lot of questions," Molinari wrote in Italian. "I didn't hang up the bag, I took a break to manage a life change with my family. I have no physical problems. I don't feel burnt out, but only time will tell. I'm not changing gear.
"It will be hard to get back to the levels of 2018 no doubt, you don't think it was easy the first time. I am the only one who has not returned. I am well aware of it, but it is not the first time that I have made different or unpopular choices (see Rio 2016)."
Molinari, who is exempt into the Masters in November thanks to his claret jug victory at Carnoustie, thanked fans who have patiently awaited his return. Though he hasn't decided when, Molinari promised he will eventually be playing competitively again.
"I'll be back in a while, I won't tell you the exact time because I simply haven't decided it yet and it will depend on the schedule/preparation," Molinari wrote. "As soon as I decide when to return you will know too, I hope it will be as soon as possible. Thanks again to those who support me even in these moments."
Molinari, 37, is 50th in the World Ranking.