The Loop
MLB lines up to help 7-year-old girl with 3-D hand break first pitch record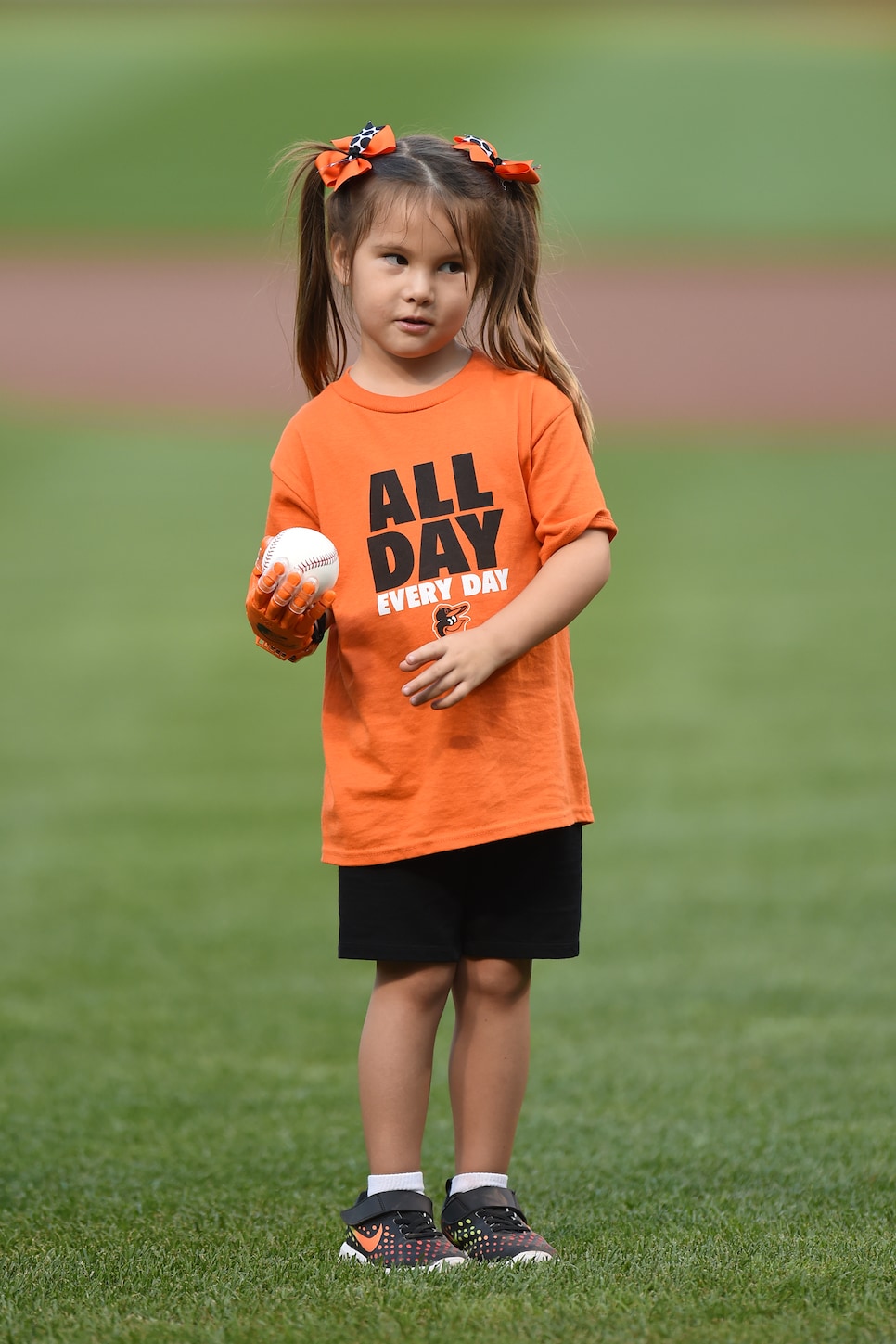 With the world subjecting us all to a relentless torrent of hideous terror, constant disappointment and transcripts of things that come out of Donald Trump's mouth, we return now to Stories to Revive Your Cold Dead Heart, an occasional series that reminds you that — despite what you'd believe from spending your days on the Internet — some things are actually pretty good.
This week, we interrupt storms, fires and presidents who speak during moments of 9/11 silence to bring you a story from the glorious intersection of persistence, goal-setting and baseball.
Hailey Dawson, 7, wants to throw the first pitch at all 30 major-league ballparks, breaking the Guinness World Record for most ceremonial first pitches in the process. And she's doing so with the help of her 3-D printed hand, a result of her Poland Syndrome, a rare congenital condition that causes an underdeveloped chest wall and occasionally affects the fingers. She's missing her index, middle and ring finger; the hand was crafted by scientists at UNLV.
"(The 3-D printed hand) is operated by wrist movement," Hailey's mother, Yong Dawson, said in an interview with MASNsports. "When Hailey's wrist goes to a down motion, the fingers will grasp and when it goes in the up motion, the fingers release." UNLV upgrades the hand periodically, adding new functions and capabilities, including throwing a baseball.
Her pace will pick up soon. Last week, Hailey's story appeared in Bleacher Report — along with a photo that will fire joy into your dying ashen soul — which prompted huge swaths of major league baseball, or at least the clever millennials who run its Twitter accounts, to sign onto the quest within hours. To restore the part of your soul that's been lost to Aaron Judge/Rafael Palmeiro/Pete Rose/McGwire and Sosa/the Cubs last year/the internet in general, please enjoy the following:
In all, more than half of all MLB teams have reached out (at least publicly), including the Cubs, Twins, Tigers, Pirates, Giants, Twins, Marlins and A's. Follow Hailey's progress on Twitter at @Haileys_hand..