Limited-edition irons
Mizuno set to release new limited-edition Pro 225 irons in black finish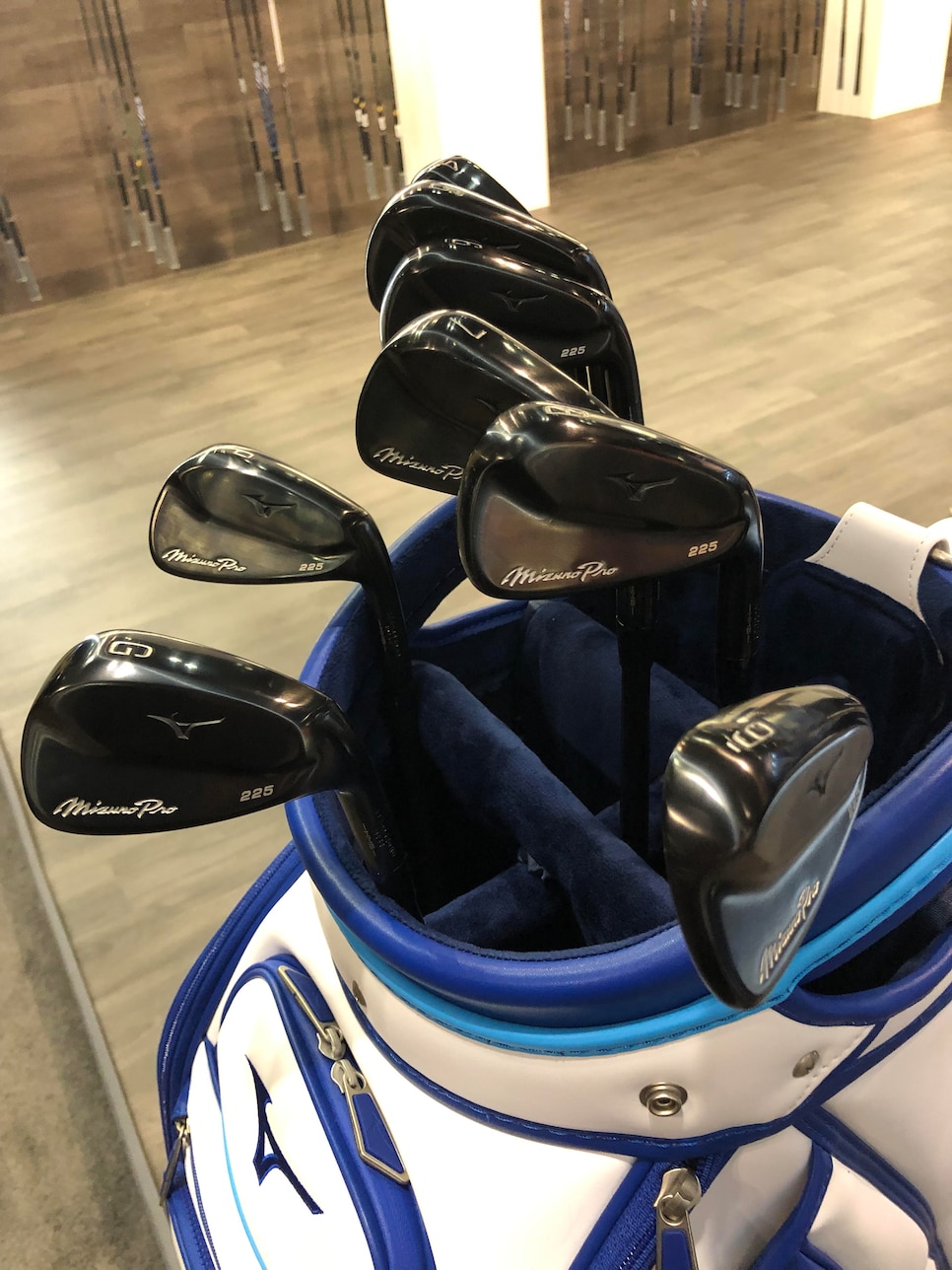 ORLANDO — Mizuno has a long heritage of taking a proven product and tweaking it to appeal to a wider base of players. The release of its Pro 225 players-distance irons in a all-black configuration is the next step on that path and is sure to appeal to Mizuno aficionados looking to add an additional cool factor to their bag. The irons were on display at the 2023 PGA Merchandise Show.
The striking finish reduces glare and slims the look of the clubhead (although that was far from needed), yet it's the technology behind the club that really makes it stand out. Like figuring out how to increase ball speed while making the clubhead smaller. Or untangling the mystery of how to strengthen lofts by 2 degrees without sacrificing launch and peak trajectory.
To achieve those goals, the irons feature a hollow tungsten-weighted design in the long and middle irons and a two-piece partially hollow construction in the short irons. High-strength chromoly steel is part of the thin face construction of the 2- through 8-iron, which also features a forged 4135 chromoly neck and a soft 431 stainless steel back piece. The face features a new variable-thickness design to improve ball speed throughout.
A total of 28.5 grams of tungsten is placed not in the heel and toe areas like some irons, but directly back and low to foster a lower, deeper CG for added height in irons through the 7-iron. The 8-iron features the same hollow construction without the tungsten to smooth the transition to the partially hollow construction starting with the 9-iron. The short irons feature a forged carbon-steel face and neck with a 17-4 stainless steel cap over the muscle-back area.
A new face design is just 1.8 millimeters in the thinnest area and the low part of the face was reinforced to get better results, as well as feel, on shots hit a touch thin. Positioning the sweet spot slightly higher was a smart method of gaining launch without adding spin.
The Mizuno Pro 225 Black irons come standard with True Temper's Dynamic Gold Onyx 105 black shaft and Golf Pride MCC black/gray grip. Cost is $215 per club and only 1,500 sets will be available starting April 1.