The Loop
Mizuno expands its forgiving players iron line with new MP-54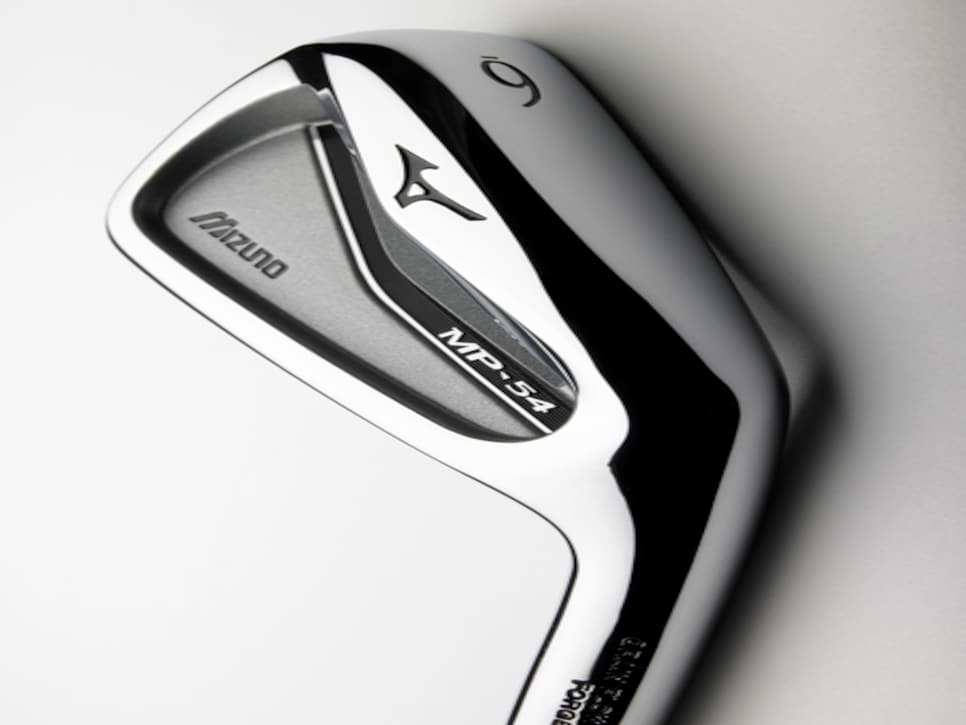 Mizuno's reputation for bringing innovation to forged irons gets another boost this week with the unveiling of the new MP-54. Built on what the company is calling a "traditional yet aggressive" platform, the MP-54 features a players-iron style size and shape, while adding a milled pocket cavity in the mid- and long irons to improve launch angle.
But while the cavity's effect seems obvious, it's the "step muscle" design on the back of the iron that's engineered to enhance feel by making the lower portion of the face thicker. The milled pocket removes an average of 16 grams that is repositioned to the blade's center section in an effort to make the face react more consistently at impact, mimicking the feel in a traditional blade.
"We know from our analysis that the higher frequency modes are giving you that soft feeling," says David Llewellyn, golf club research and development manager at MIzuno USA. "With these designs, our goals are to improve the quality and duration of feedback."
Set to arrive in stores Sept. 9, the MP-54 will retail for $1,000. It is one of two new players forgings from Mizuno. The second, the MP-4 (also available Sept. 9 at $1,000), is a classic muscleback blade, but like the MP-54, there is a thicker center section that tapers as the irons get longer. The effort is to produce a longer, softer sense of impact and was developed through MIzuno's painstaking modal analysis of distinct iron impact vibrations and how they equate to the sometimes elusive idea of feel. The MP-4's variable muscle thickness is aimed at creating more playable longer irons through a lower center of gravity while producing short irons with more mass directly behind the center face impact zone.