Equipment
Mizuno ES21 wedge uses new multi-piece construction to attack short game spin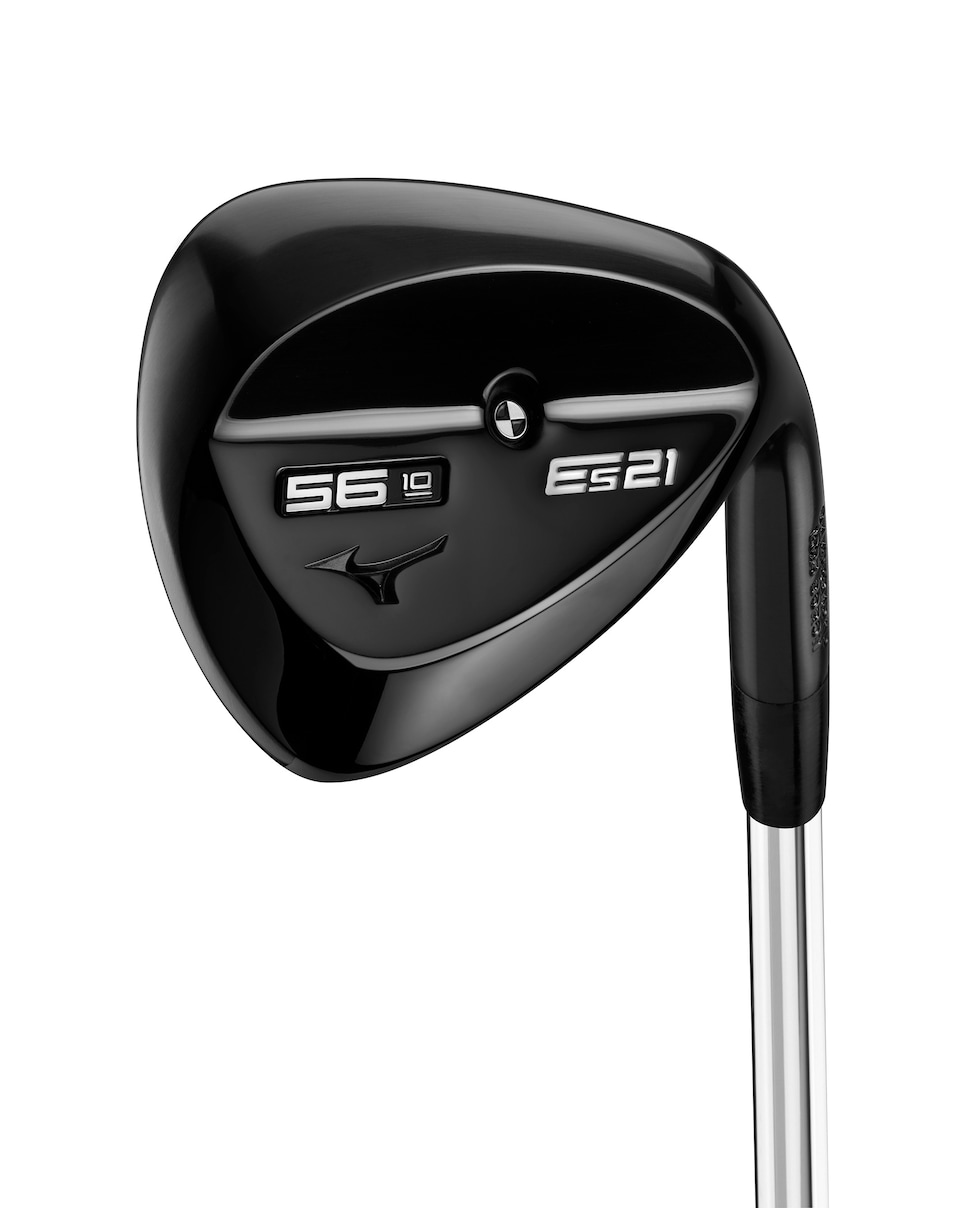 If Mizuno wedges have a hallmark, it is not that dissimilar from its irons. It's the leading maker of forged wedges with classic, precise, traditional shapes developed by and with an appreciation for the better player's eye in mind. Well, with the new ES21 wedges, the Mizuno team is asking golfers to reorient their thinking, not only in how a wedge can be made but what a better player—on any golfer really—might be looking for.
This is not to say the ES21 isn't the typically precisely conceived product. It's just that it's not purely forged, nor is it cast. This new concept is a two-piece hollow body design aimed at fundamentally repositioning the center of gravity (CG) higher and deeper for the kind of ballflight control and spin that is often not so easy to achieve with high-lofted wedges.
"We took a really hard look at what was developing in this category and decided we wanted to do something quite different than what some of our competitors were up to," said David Llewellyn, Mizuno's senior vice president of research and development. "We needed a construction where we could really move the center of gravity much higher and much deeper in the head."
You are using an unsupported version of Internet Explorer. Please upgrade to Internet Explorer 11 or use a different web browser.
The ES21 takes a cue from last year's MP20 HMB multi-piece hollow body iron construction, but uses different materials in different ways. The forged 1025 Boron carbon steel construction of the face and neck maintains the softer feel, as well as the extra durability of the boron for longer lasting grooves. The stainless steel back part of the construction concentrates internal mass in a higher, more toe-ward direction. That mass movement takes the center of gravity from a place outside the wedge to internally, which Llewellyn said is unusual. Typically, because of their high lofts and long thick hosels, the center of gravity on most wedges floats slightly forward of the face, but the goal with the ES21 was a more effective CG placement.
"We wanted it inside the head so the sweet spot projects as high as possible on the face because how we're going to increase a player's spin is through vertical gear effect," he said. "If we can maximize the number of times a player is going to hit at or below the sweet spot, then we're going to be adding spin. Having a higher CG means you're going to get more spin for low impacts and less spin cancellation for higher impacts."
The ES21's hollow construction also enables the CG to be more centralized with respect to the face. "The performance benefit there is you're going to get less head deflection and you're going to have longer contact time between the ball and the face, which is going to improve the spin performance, as well," Llewellyn said, noting that the CG position farther from the hosel will help hold the face open on high-lofting short shots.
The ES21 maintains similar shaping and topline thickness to Mizuno's traditional T20 wedge, but it's also offered in a more forgiving wider sole version to go along with a standard sole on each loft. Since it's geared to enhance performance on the shots around the green, the ES21 will be offered only in higher lofts (54, 56, 58 and 60 degrees).
The ES21 will be at retail Sept. 17 ($200).