News
Miyazato wins for more than herself
EVIAN-LES-BAINS, FRANCE -- There are parties every night at the Evian Masters, always capped by fireworks at the Hotel Royal high on the hill above this quaint resort town on Lake Geneva. The Evian may not become an LPGA major championship until 2013, but Franck Riboud, the chairman and CEO of tournament owner Danone, a $40 billion company -- and that's a lot of yogurt and bottled water -- has always treated the players in a major way.
There are precious few stops on any pro golf tour that combine natural beauty, luxurious accommodations and just plain fun as successfully as the Evian. There is another little tournament with the name "Masters" in its title that spoils its participants this way, but Washington Road in Augusta, Ga., will never be confused with Rue Nationale in Evian, just as no one would ever confuse Evian GC with Augusta National GC.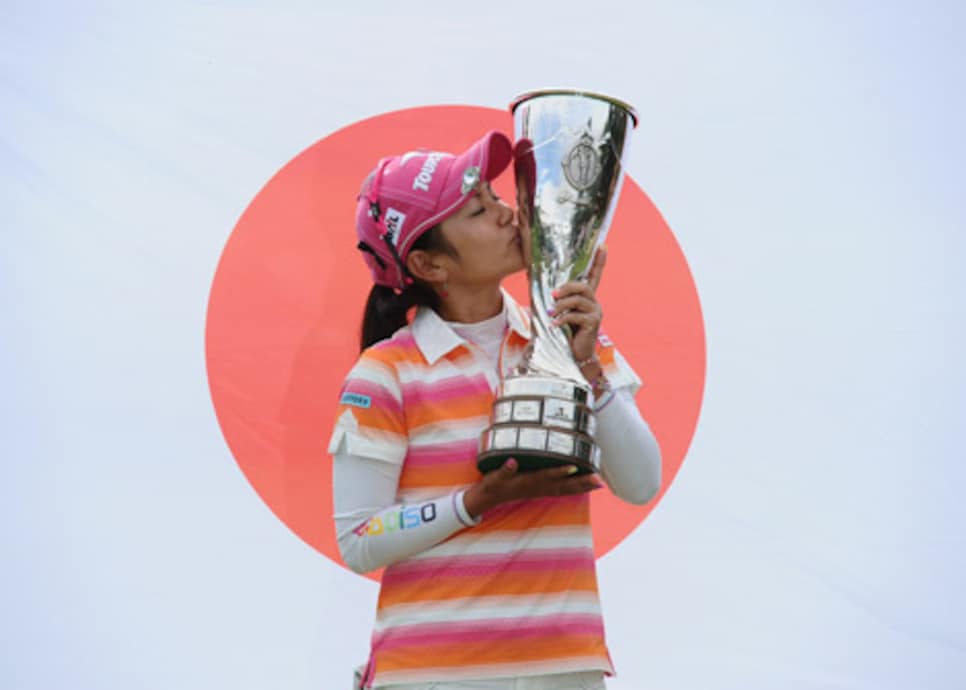 *Miyazato said she would donate some or all of her winnings to earthquake relief in her native Japan. Photo by Getty Images.
This event began as a Ladies European Tour stop in 1994 and became co-sanctioned as an LPGA event in 2000, the year before the Weetabix Women's British Open -- now the Ricoh -- became an LPGA major. That created a compelling two-week European swing -- a $3.2 million purse at Evian followed by a major -- but this is the last year they will be played together.