The Loop
Mixed results for U.S. Ryder Cup hopefuls on Day 1 of Tour Championship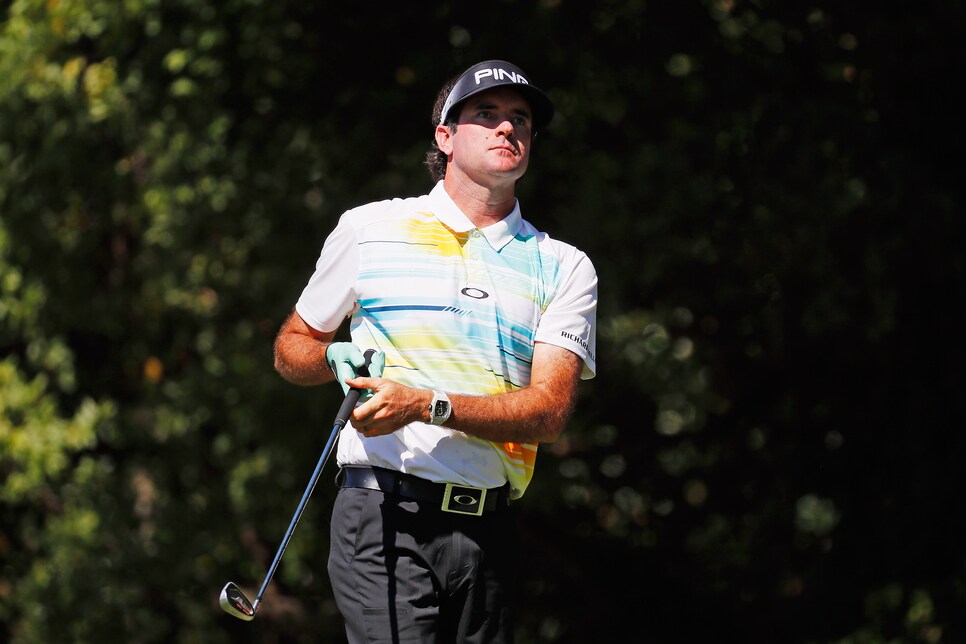 ATLANTA, Ga. -- Ryder Cup captain Davis Love III has said his last pick, which will come Sunday night, doesn't necessarily have to be playing at East Lake this week. In that same breath, one has to think the Tour Championship serves as a last audition of sorts for those vying for the final U.S. roster spot. And if Atlanta is a test, many of the results on Thursday failed to deliver passing marks.
The preeminent name among the candidates is Bubba Watson. A member of three previous Ryder Cup squads, Watson's exclusion to this point has been a matter of popular discussion. Ranked No. 7 in the world and the first player that missed automatic qualification to the team, some look at Watson's absence in Love's first three picks as evidence he's already out of the running. Others believe Watson will ultimately make the club, and his omission is strictly to build drama for Sunday night's announcement, which will be made at halftime of the NBC football game. That Watson was one of three players practicing with Ryder Cup members at Hazeltine on Monday added to the mystery.
It's a development that hasn't gone unnoticed by the Europeans.
"There seem to have been issues about team spirit and chemistry," Lee Westwood remarked. "Love has not picked Bubba Watson and I don't know what that does for team spirit."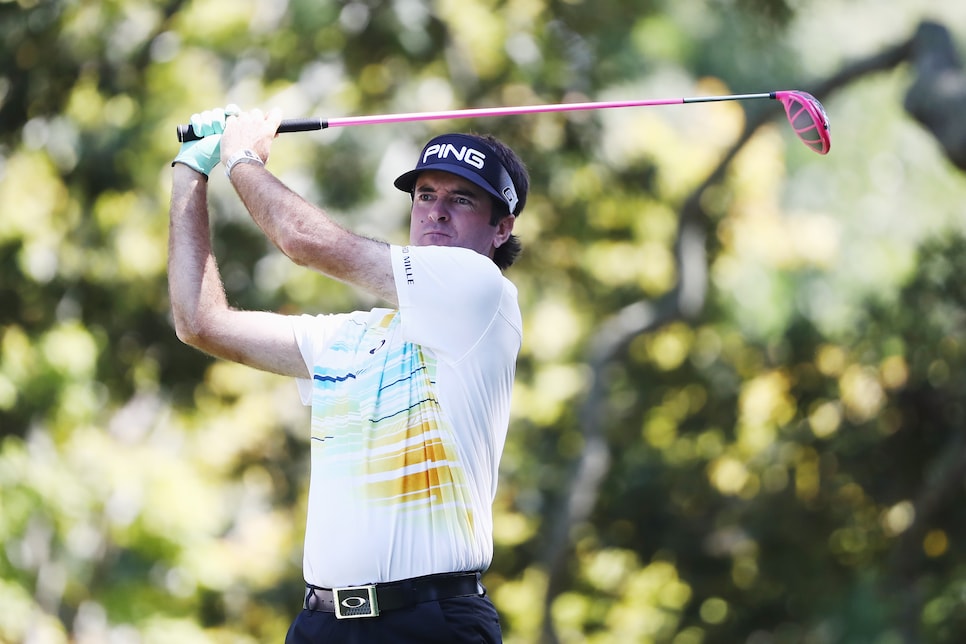 Thursday gave Watson a chance to quiet the storm. Instead, a two-over round -- marked by a poor short game performance, ranking second-last in strokes gained: putting -- will amplify the situation, as the 72 puts Bubba in the middle of the 30-player field.
"I thought I played great," Watson said after the round. "The ball striking was where I want it. The driver was coming off hot. Around this golf course, it takes one good round, shoot a five under. It's a long marathon around this place."
Watson said he doesn't feel like his Ryder Cup résumé is on the line at East Lake, and that it's far from his mind.
"I'm just trying to somehow play good in Atlanta," Watson asserted. "It's easy to block (the Ryder Cup). There's nothing I can do now."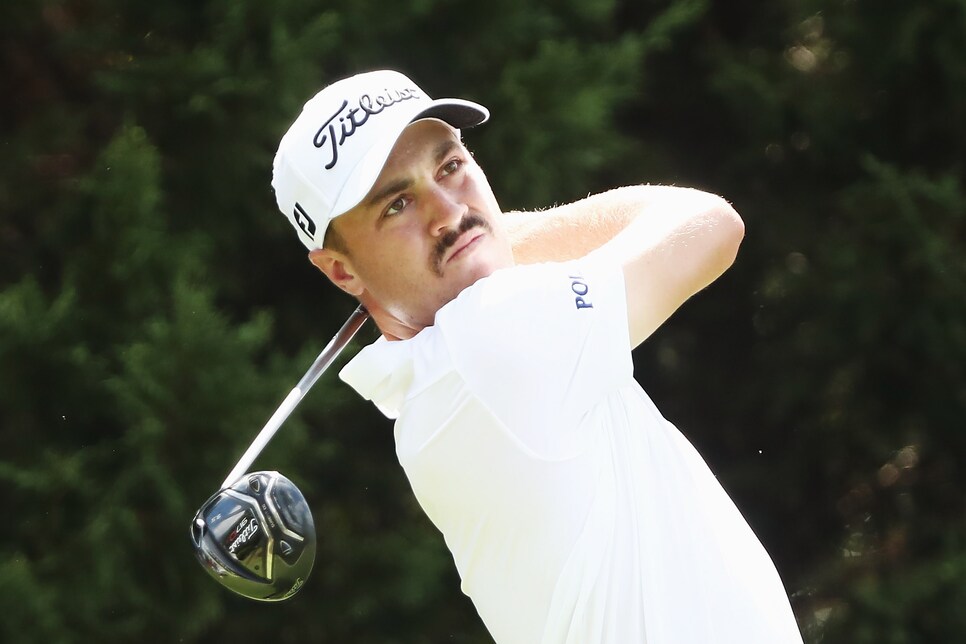 Also at Hazeltine this week were Daniel Berger and Justin Thomas. Berger, the reigning Rookie of the Year, presents a compelling case for selection. After enjoying a strong start to the 2016 campaign, highlighted by his first tour win in Memphis, the 23 year old suffered a shoulder injury in Akron that pumped the brakes to his year. Since return, Berger has regained a bit of his early-season magic, posting a T-5 at the Travelers Championship and a T-10 at the BMW Championship. Not only was Berger coming in hot, but his theoretical selection would be a plus for Team USA's future, as many envision him as a contributor for years to come.
However, Berger's Tour Championship began with a stumble out of the gate to the tune of a four-over 74. Only Kevin Na and William McGirt turned in higher scores.
It wasn't all gloom for prospective Ryder Cup members. Though he was wild off the tee, hitting just four fairways on the day, Thomas managed to shoot a two-under 68 and sits just two shots back of the leaders.
"I really didn't think I was playing very well to start the day," Thomas said. "I wasn't driving it as well as I would have liked through 13 holes or so...I kind of figured something out, something clicked, and I made a couple of easy birdies."
Like Watson, Thomas said he's trying to keep the Ryder Cup aspirations at bay, but admitted it's harder than it sounds.
"It's probably the hardest thing I've ever had to deal with when it comes to not thinking about it," Thomas stated. "It's one thing to come down the stretch of a tournament and not think about winning, but I've just had so long to think about the Ryder Cup, and for people to say they don't think about it, I think is absurd. It enters my mind every round at some point.
"I think you really just have to kind of laugh it off and put it past -- at least I try to put it past me as quick as I can and just try to play golf, which is easier said than done. But it is what it is."
And then there was the play of Kevin Chappell and Kevin Kisner, sitting atop the leader board and harboring their own Ryder Cup hopes.
"I'm going to play however I play, and whatever happens happens is kind of my life," said Kisner, who posted a three-under 67. "I'm in the process and not the results."
Perhaps the pressure was best summed up by Chappell, who ended his post-round interview with, "Awesome. No one asked a Ryder Cup question."
Of course, there are three rounds left to leave an impression. Unfortunately for those in this Ryder Cup audition, only one can pass.