First Cut
Miura's KM putters: What you need to know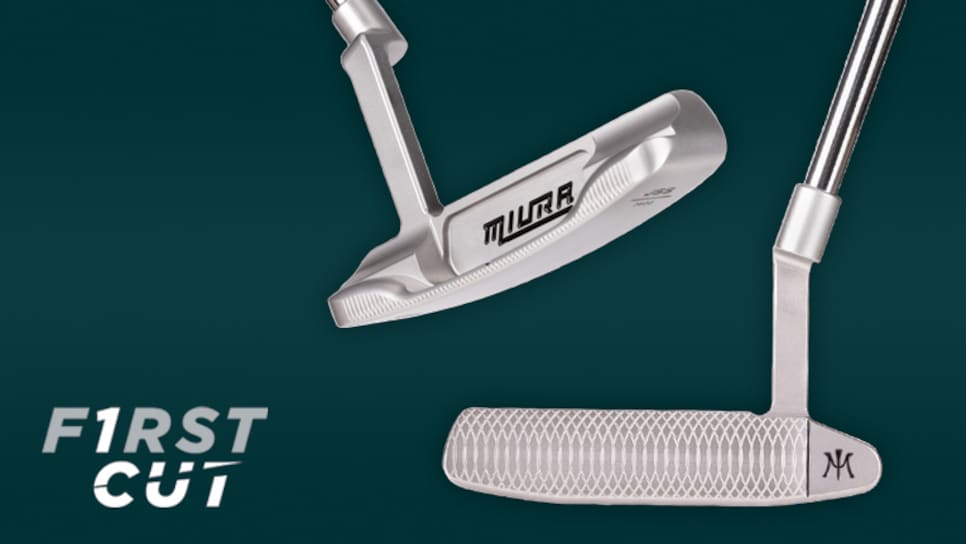 WHAT YOU NEED TO KNOW: Miura's first putter introduction is a pair of blade-style putters milled from the same stainless steel the company uses for its forged irons.
PRICING/AVAILABILITY: The KM1 and KM2 are available with either standard or midsize grips and retail for $999 each at www.Miuragolf.com.
THE DEEP DIVE: The new Miura KM1 and KM2 putters are the first flat sticks from the Japanese clubmaker in four years, consistent for a company whose product introduction schedule historically has been one with lengthy amounts of time between debuts.
Still, the traditionally minded company known mostly for its carefully crafted forged irons CNC (which stands for computer numerical control) milled these putters from the same Japanese stainless-steel billets used exclusively by Miura for their forged irons.
The KM1 features softer, more rounded lines with a slightly rolled topline, while the KM2 is designed with sharper lines and a slightly longer blade length and tri-sole. Both have a deep milled face with a satin finish. The head weight is 360 grams—consistent with most blade-style putters of this design—and a stepless steel shaft. Interestingly, the grip is leather instead of rubber, adding to the premium look the company continually strives for.
Master craftsman Katsuhiro Miura began hand-crafting and grinding irons in 1957. The next generation of the Miura family—led by sons Shinei and Yoshitaka—continued the company's heritage not mass-producing clubs while continuing the evolution of the company's product lines. In this instance the Miura family oversaw the entire process at its Himeji, Japan factory, including the design and sourcing of the raw stainless steel.
The KM1 and KM2 are available with either standard or midsize grips and retail for $999 each. The putters are available for purchase at miuragolf.com.