The Loop
Mitsubishi Rayon introduces the next generation of its Diamana shafts
When Tiger Woods returned to the PGA Tour last week at the Quicken Loans National, he had his usual Mitsubishi Rayon Diamana White Board shaft in his Nike driver. Given his results, maybe he should consider the company's latest version of that shaft: the second generation of the Diamana +Plus.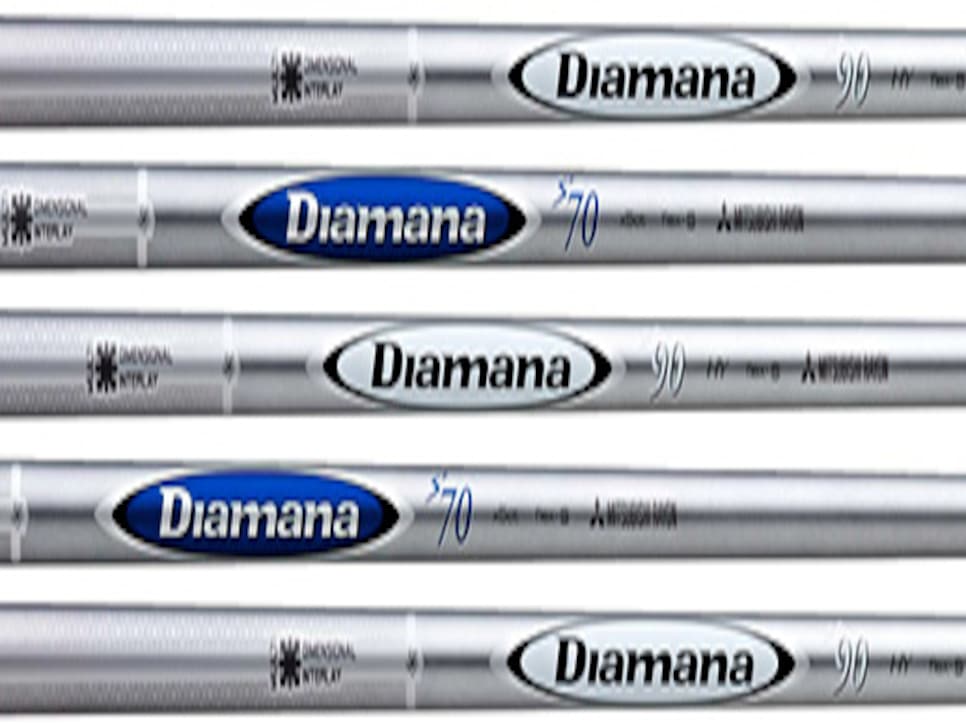 Available in White Board and Blue Board ($300), the shafts use added polymers in a new resin to produce a stiffer feel, particularly in the tip. The company adapts the balance point for each shaft to match its bend profile. On the White Board (which produces a lower launch angle), the balance point remained the same as the previous model. In the Blue Board (more of a mid-launch shaft) it has been raised closer to the grip end.
Both shafts are available in 62, 72 and 82 grams.
*Interested in more stories on equipment? Signup to receive Golf Digestix, a weekly digital magazine that offers the latest news, new product introductions and behind-the-scenes looks at all things equipment. *