The Loop
Missouri coach Gary Pinkel, battling lymphoma, might use retirement to better his golf game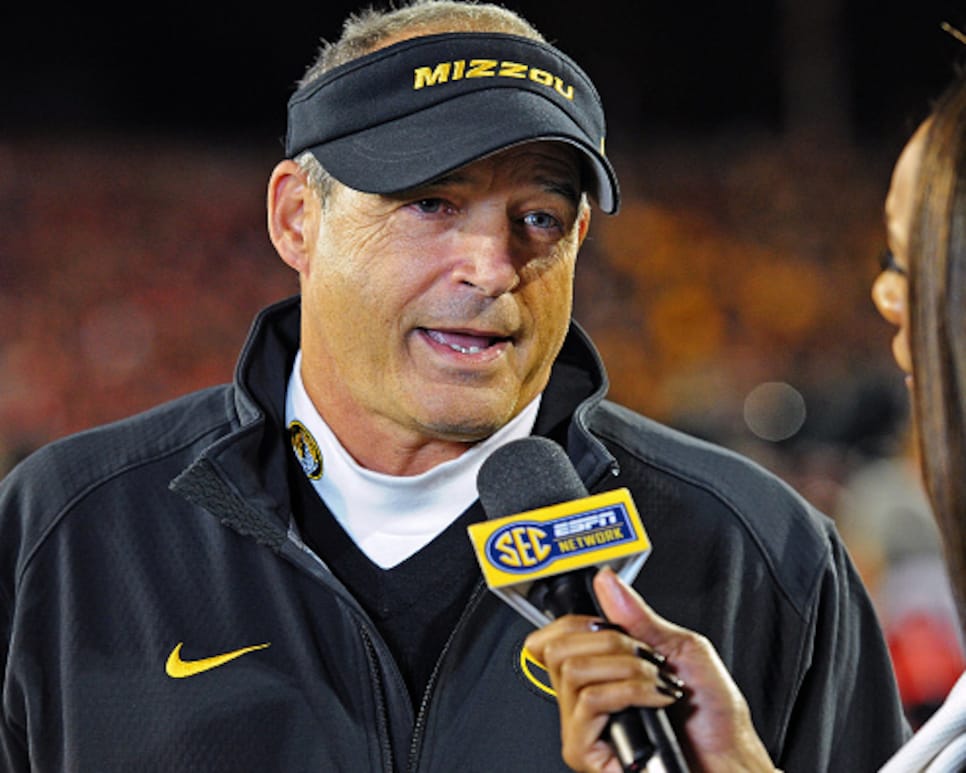 Missouri Tigers football coach Gary Pinkel announced his retirement last Friday, stating a battle with non-Hodgkin lymphoma as the reason for his sudden resignation. Preparing for his final home game as head coach, Pinkel addressed the media on Monday about his decision.
"I'm at peace with this," he said. "I'm doing the right thing.
"Some people say they'd rather die on a football field than a beach. Well, I'd rather die on a beach."
It's been a trying season for Pinkel. Aside from his personal dealings with cancer, Pinkel's Tigers have presented their own set of obstacles. Starting quarterback Maty Mauk was suspended twice, and last week the team threatened to boycott its game against BYU due to racial tension on campus.
However, there does seem to be some sunshine on Pinkel's horizon: A possibly renewed interest in golf.
"I used to golf, but I quit because it was such anguish," Pinkel said. "I couldn't practice, so I was so bad.
"You'd want to go out there and have a good time, but you're so frustrated and mad by the time you're done playing. I'd say, 'What am I doing this for?' "
The game can be maddening, but after a transforming a dormant Missouri program into a perennial top-25 power, we wouldn't put it past Pinkel to shave some strokes off the handicap.