Courses
The Case Of The Missing Pebble Beach Trophy: A Basement Find Worth $75,000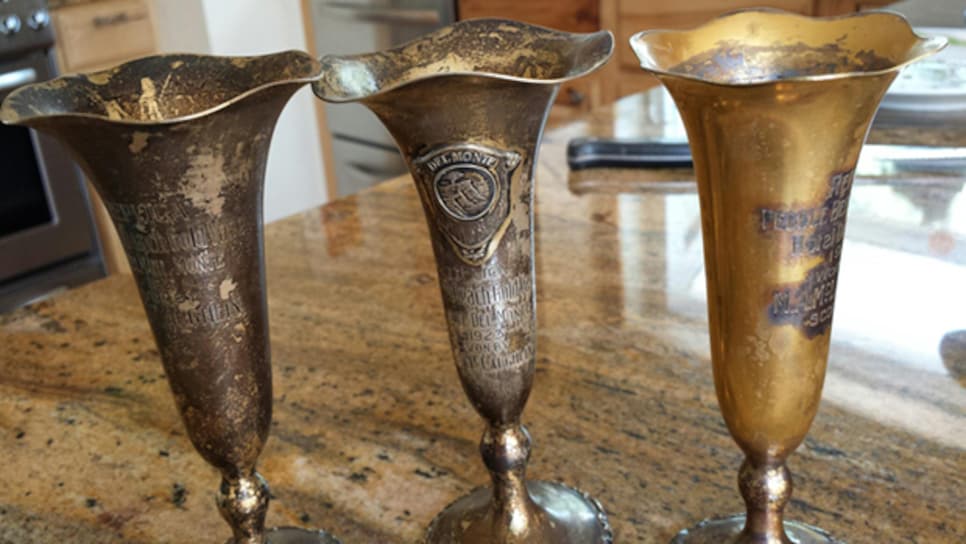 The tall, urn-shaped vase Peggy O'Neill-Jones held in her hand was covered in dirt and cobwebs, but underneath the grime, she saw a familiar phrase: Pebble Beach.
Found in the basement of a family home she and her siblings were packing up in Denver, Colorado, she knew the "Pebble Beach" inscription might be special, but she didn't think it was a major find.
"The only reason that it didn't go into a storage shed is because it was too big to fit in the boxes my daughters were packing," said O'Neill-Jones. "I rinsed it out, and my daughter said, 'Do we really have to take that thing home?'"
It would be a few more weeks before anyone discovered the true identity of the vase.
O'Neill-Jones sent it to her brother Tim O'Neill in North Carolina, an avid golfer.
Tim O'Neill called Pebble Beach Golf Links and connected with Neal Hotelling, director of licensing and special projects. After looking at pictures and inscriptions, Hotelling confirmed it was the Pebble Beach Golden Vase Golf Trophy, awarded in 1920 for an amateur championship of the same name, initially launched in 1919 to celebrate the club's official opening.
"It's the oldest trophy associated with Pebble Beach Golf Links," said Hotelling, adding the club had been looking for the vase for decades. "The fear was that so many trophies were melted down during the war for the war effort."
Professional sports appraiser Leila Dunbar, owner of Leila Dunbar Appraisals and Consulting, LLC, values the trophy at $75,000.
It's an exciting find in the world of sports memorabilia.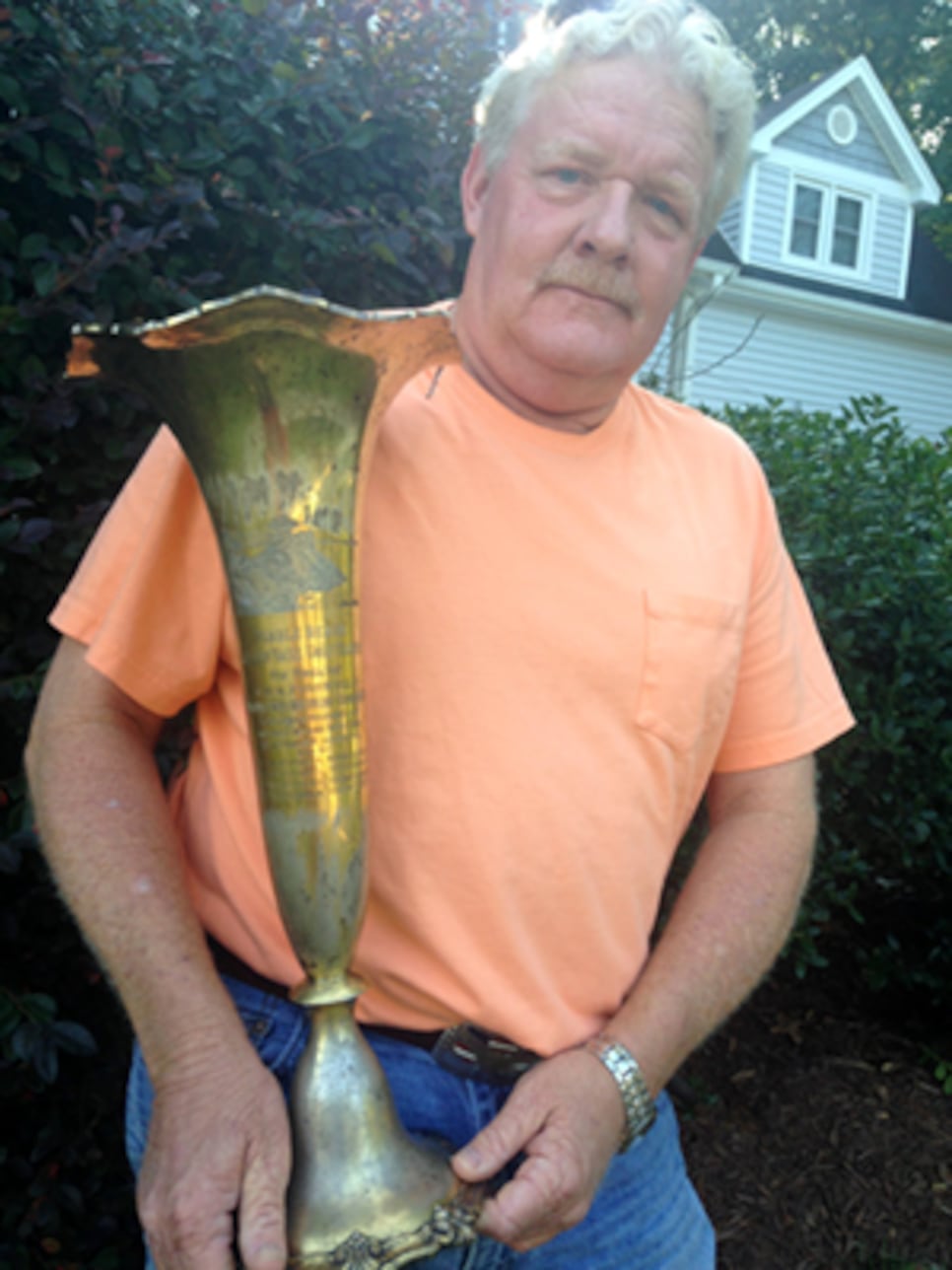 "Very few of the greatest objects from golf's most historic championships have ever been available for purchase as they are generally in museums such as the USGA or still owned by the players and/or their families," Dunbar wrote in her appraisal for Tim O'Neill.
The inscription on the trophy reads: To be played for every year and must be won three times for permanent possession."
The idea was to keep the two-foot-tall sterling silver trophy at Pebble Beach, awarding small replicas each year to winners in place of the real thing.
Surely, no one would win the tourney three times.
But, M.A. McLaughlin, a prominent Denver Irishman, did just that. "Mac," as he was known, won the tournament in 1920, 1921 and 1923, earning the privilege of retiring the trophy and bringing it home.
McLaughlin is the great-great uncle of Tim O'Neill and Peggy O'Neill-Jones. Neither ever knew McLaughlin, who died in 1937, but they grew up hearing stories about him and playing in the home where the trophy was found, the home of McLaughlin's daughter, Anna Mohan.
Pebble Beach lost track of McLaughlin -- and the trophy -- because McLaughlin didn't return in 1924 to defend his title.
Wealthy and ambitious, McLaughlin was well-known in both Colorado and California. He co-founded Colorado's prestigious Lakewood Country Club and was the founding president of the Colorado Golf Association. His wife, Ella, was involved in founding the Colorado Women's Golf Association.
"We knew he was a benefactor of and founded golf clubs," said Tim O'Neill, "but we didn't know about his great ability."
An inventor, McLaughlin made his fortune on medical devices and decided to invest it in a Denver bank.
"His partner swindled him out of every penny," says Tim O'Neill, who has McLaughlin's journal entries. "He went from being a wealthy man to abject poverty, basically. As were the laws at the time, he had to sell everything he owned to pay back his creditors."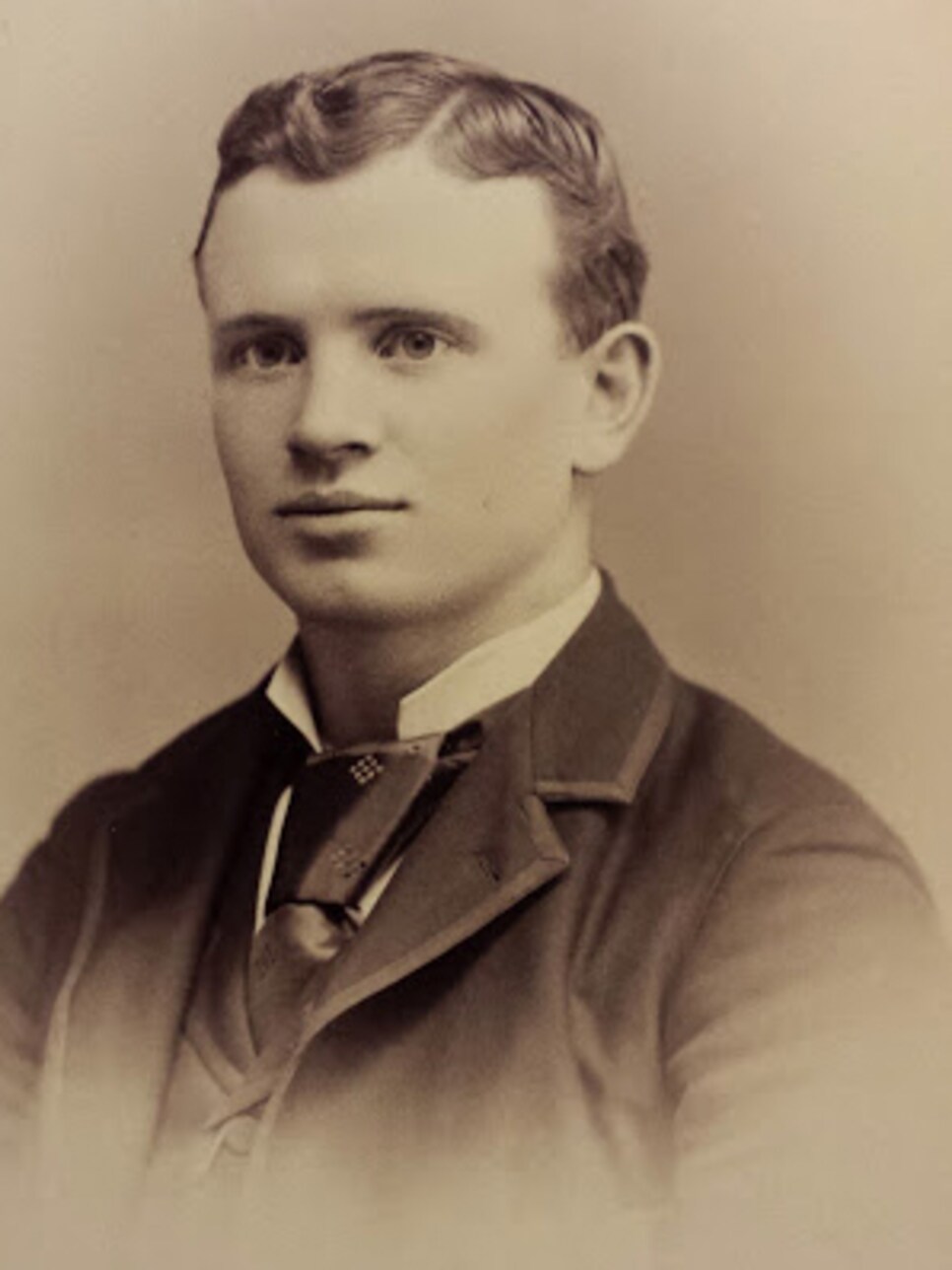 Courtesy of the O'Neill family.
The bankruptcy occurred in 1924, less than a year after McLaughlin took home the trophy. Losing everything was considered scandalous, and McLaughlin's family, including his grown daughters, rarely spoke of it, says Tim O'Neill.
"The Irish were not well thought of at the time, not very well-liked," he said. "Being Irish and failing made it harder. He probably lived his life with a little bit of a chip on his shoulder in order to get through all that. Winning that trophy in 1923 was probably the last real happy time of his life."
Daughter Anna Mohan, tired of seeing her father's possessions sold off, stashed the Pebble Beach Golden Vase Golf Trophy in her basement.
For now, the Golden Vase sits on Tim O'Neill's mantle. He's agreed to allow Pebble Beach to display it at the 2019 U.S. Open, also the course's 100th anniversary.
The O'Neill family has turned down offers to sell the trophy and hopes to raise money to fund a women's golf scholarship at Metropolitan State University of Denver, which recently launched a new women's golf program.
Eventually, they hope it finds a home in a West Coast golf museum, preferably near the Monterey Peninsula where McLaughlin enjoyed spending time.
"This is not something to sit on somebody's mantle," says Peggy O'Neill-Jones. "It represents what golf offers to people in terms of opportunities. The trophy got lost, and his story got lost. His company gave him the opportunity to bust out of that working-class Irish, and he got access. At the turn of the century, nobody was playing golf except the elite or the people that were sponsored. And yet, not only did he get in their ranks, but apparently he wiped the floor with them a bit, too."