The Loop
Missing Links: Who's the real Darren Clarke, likely the next European Ryder Cup captain?
"Few golfers have shown as many personas to the world as [Darren] Clarke — genial and fun-loving one moment, laughing and smiling with cigar in hand as the people's favourite, only to be transformed into a walking volcano for the waiting press, a brooding presence whose mood varied depending on his score. So who's the real Darren Clarke?" Brian Keogh writes in the Irish Examiner. Keogh profiles the Northern Irelander who is a favorite to captain the next European Ryder Cup team.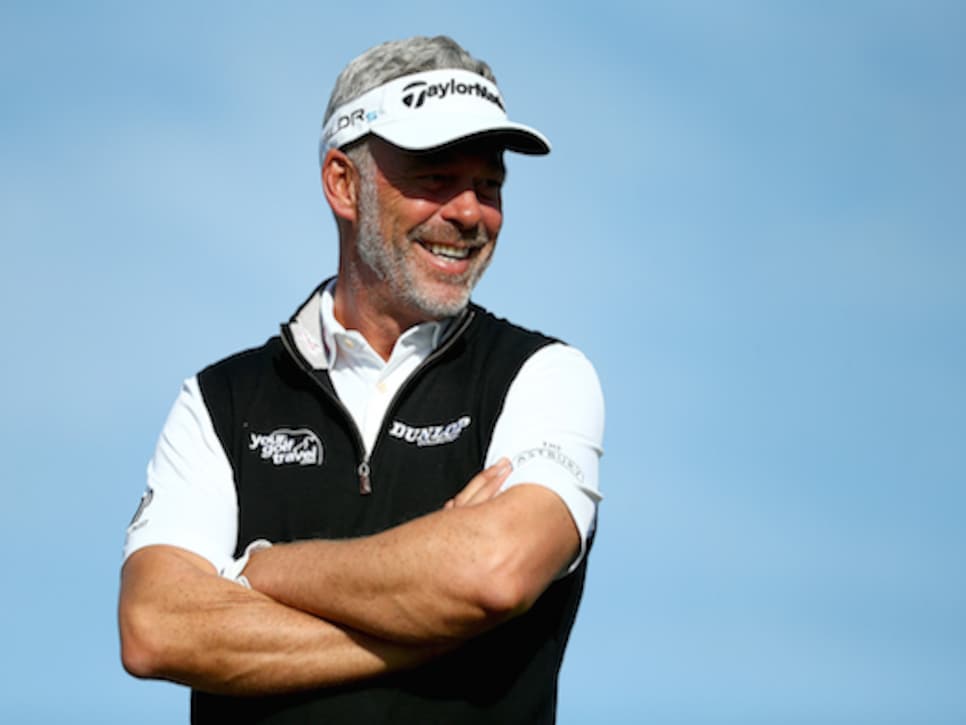 The Telegraph's James Corrigan has declared Rory McIlroy European No. 1 for 2015 based on two major championships, a victory in the WGC-Bridgestone Invitational and the European Tour's flagship event, the BMW PGA Championship. "In light of this, it would be perverse to name anyone else as the European No 1, no matter if they won the campaign's last two tournaments," he writes.
Adam Scott, No. 2 in the World Ranking, wants to go head to head with No. 1, Rory McIlroy, in the first two rounds of the Australian Open later this month. Scott seeks to make amends for losing to McIlroy on the final hole in his bid to secure the third leg of the Australian triple crown last year. "I believe the organisers should take advantage and put Rory and myself together," he said in this story by Daniel Hicks in the Age. "It's not often we have the world number one and number two ranked players in the same tournament in Australia and it would be fun to do, and I would certainly enjoy that."
Motherhood does not count as a major championship. It's more important than that. Ask Lorena Ochoa. "My top priority," she called it. She gave up professional golf at the height of her career to raise her two children. "I was very secure about my decision and can tell you even now, with two little kids, I wouldn't change my life for anything," she said in this story by Melissa Isaacson of ESPNw.
*** The PGA Tour's policy of not announcing disciplinary actions is often criticized in the U.S. Now the BBC's golf correspondent Iain Carter has taken the tour to task in the wake of Patrick Reed's "foul-mouthed homophobic outburst" at the WGC-HSBC Champions last week. "If you step out of line you should be dealt with. Furthermore you should be seen to be dealt with. Depressingly, this is completely lost on the PGA Tour. In this regard it is a governing body that could be accused of being derelict in its duty to the game," Carter writes.