The Loop
Missing Links: 'Was this golf's biggest choke?' Kaymer's collapse recalls Van de Velde
Stories of interest you might have missed…
"Was this golf's biggest choke?" James Corrigan of the Telegraph asks. "Certainly Martin Kaymer's remarkable capitulation from being 10 shots ahead with 13 holes to play to losing by two to an unknown Frenchman, will long be talked about in the same breath as Jean Van de Velde, Medinah and Greg Norman."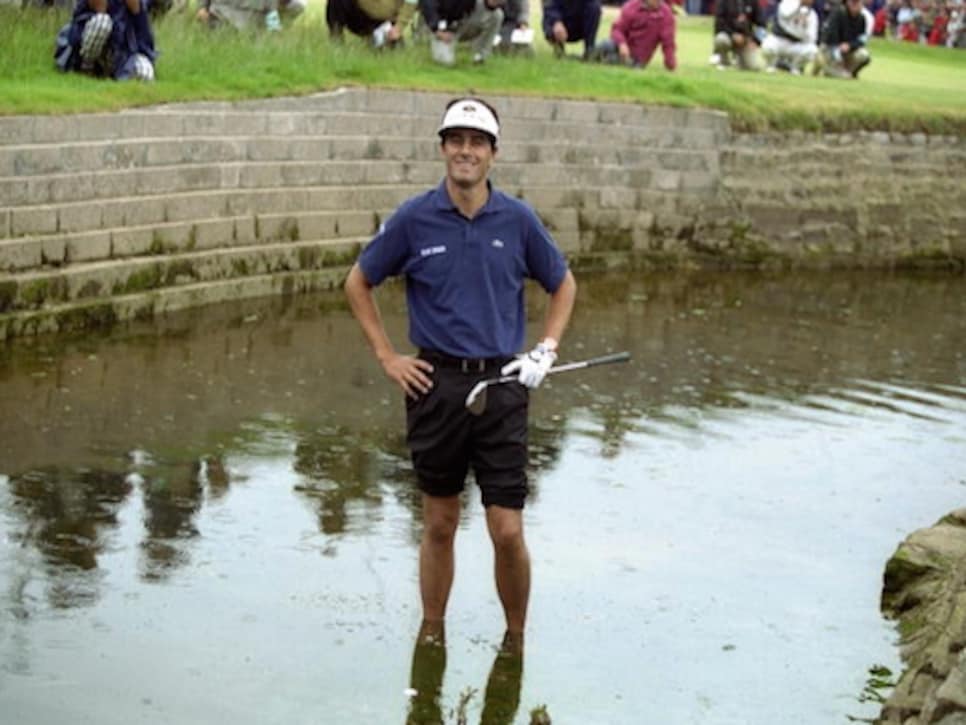 Jean Van de Velde (Getty Images)
Former President Bill Clinton, whose Clinton Foundation partners with the Humana Challenge, is pleased with the progress the tournament has made, according to this story by Larry Bohannan of the Desert Sun. "You remember we were losing a lot of players to Dubai [on the European Tour]. They can pay appearance fees and the PGA [Tour] can't do that," Clinton said. "I kept thinking that if this field kept getting better, we would eventually get a breakthrough where people would be more likely than not to show up in the desert. And that is essentially what has happened now."
A Rory McIlroy-Rickie Fowler rivalry? Not so fast, writes John Huggan of the Scotsman. "Right now, McIlroy is clearly the better player. Longer off the tee - way longer - at a time when pure distance has never before offered such an advantage, the Ulsterman has a 40 to 50-yard edge that is almost impossible to consistently overcome. Yes, Fowler will occasionally prevail - as he did in Korea in 2011 - but as has already become apparent, McIlroy is superior in almost every department of the game."
Say it ain't so, the two most popular Scottish products, golf and Scotch, under fire? It is so. "The Scottish Environment Protection Agency (Sepa) has condemned the performance of distilleries and golf courses across the country as poor' because they have broken the rules by taking more water than permitted. Farmers and other businesses have also come under fire," Rob Edwards of the Herald Scotland writes.