The Loop
Missing Links: Tiger's 'had those shots in his bag for awhile,' Haney says
Stories of interest you might have missed…
Tiger Woods' former instructor Hank Haney "isn't completely taken aback by how his former student's short game has descended from peerless to pitiful," John Huggan of the Scotsman writes. "I am surprised by the severity of what we have seen," Haney says. "But if I look at Tiger's history he has had those shots in his bag for a while. I remember at the 2008 US Open a routine pitch he had from below the 13th green. He chunked it. I asked his caddie Steve Williams what happened and his response was, he yipped it with his knees. He did that knee-dip thing.' That was the first time I had seen that."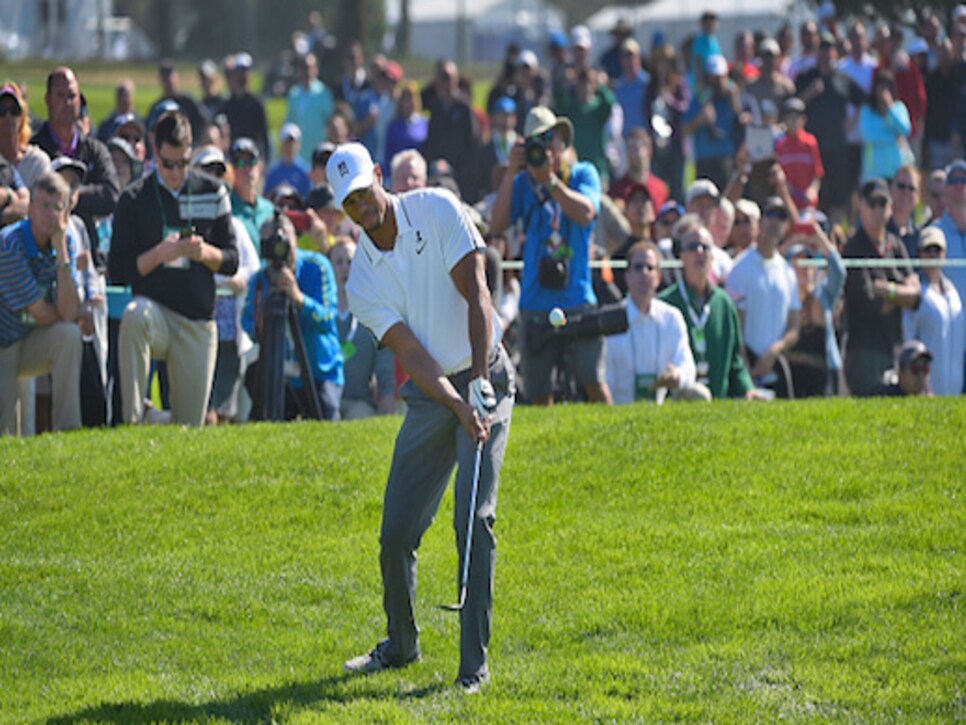 Steve Stricker might be semi-retired, but he has no intention of eliminating the semi part. "Stricker is recovering from back surgery, turns 48 on Feb. 23, hasn't won in more than three years and has slipped out of the top 50 (No. 52) in the Official World Golf Ranking…But if you think his career is winding down, think again," Gary D'Amato of the Milwaukee Journal Sentinel writes. "Stricker is looking forward to playing golf pain-free after battling chronic hip and back pain for years."
In a state in the midst of a severe drought, Pebble Beach golf courses largely have been immune to it. Here's why: "In 1994, the Carmel Area Wastewater District and Pebble Beach Community Services District opened the Wastewater Reclamation Project, which replaced 300 million gallons of drinkable California American Water supplies with recycled water for local recreation facilities — primarily, Pebble Beach's world-class golf courses. It is not an overstatement to say the project saved golf in Pebble Beach," Jason Hoppin and Kim Smuga-Otto of the Monterey Herald write.
"Someone needs to have a serious talk with the Torrey Pines South Course," U-T San Diego columnist Matt Calkins writes. "Someone needs to let it know that we're 15 years into the 21st century, and that this type of behavior won't be tolerated. Bullying is a despicable practice, and yet this golf track did it for four straight days at the Farmers Insurance Open. It was brutal. It was ruthless. It was...oh, who are we kidding? It was great."