The Loop
Missing Links: Tiger Woods' possible 'Willie Mays moment,' and McIlroy and a torch passed
Stories of interest you might have missed…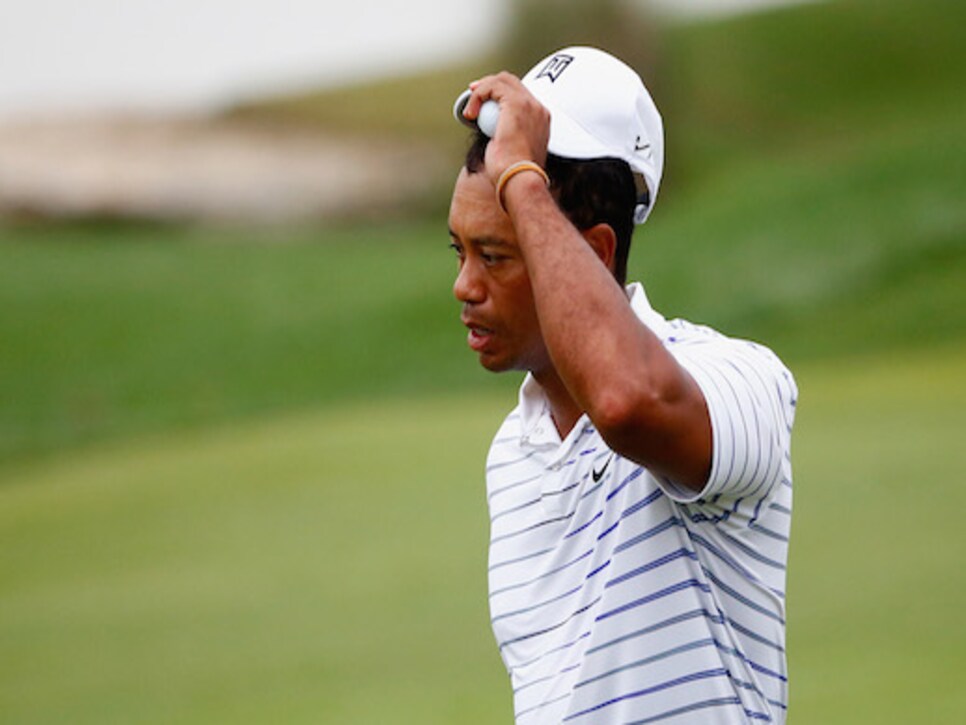 "[Woods] needs to quit playing through it now. He needs to forget about the Ryder Cup, give his back the rest of the year off, and start preparing to stop all this Rory McIlroy madness at Augusta National, the one place the kid hasn't conquered," writes Ian O'Connor at ESPN.com, echoing a popular opinion.
"Tom, I'm Paul McGinley from Ireland, would you mind if I joined you?' He looked at me with those steely eyes. It felt like five minutes but it was only probably two seconds and I thought oh my god I shouldn't have asked him.' Then he stuck out his hand and said, Irishmen are always welcome in my company,'" a story in the Scotsman says in this look at McGinley, the European Ryder Cup captain.
Babe Didrikson Zaharias was a chain-smoker, brash and no one's idea of a lady, according to the social norms of the day. "Nowadays Zaharias is no longer a household name, but she deserves to be — not only for her pathbreaking athletic achievements, but for her struggles to acquire fame and commercial success as a champion whose maverick personality clearly disconcerted a considerable number of the fans who watched her perform," historian Michael Beschloss writes in this profile of Zaharias in the New York Times.