The Loop
Missing Links: Tiger Woods' downfall is 'mythical quest for perfection,' Chamblee writes
Stories of interest you might have missed…
"[Tiger] Woods has fallen not because he overanalyzed his swing or because his body has given out (his "misfiring-glutes" WD at Torrey Pines notwithstanding). The reasons for Tiger's fall, like his rise, are not found in statistics, which so often fail to make a distinction between wood and trees. The reason for Tiger's fall is his ill-fated mythical quest for perfection," Golf Channel's Brandel Chamblee writes.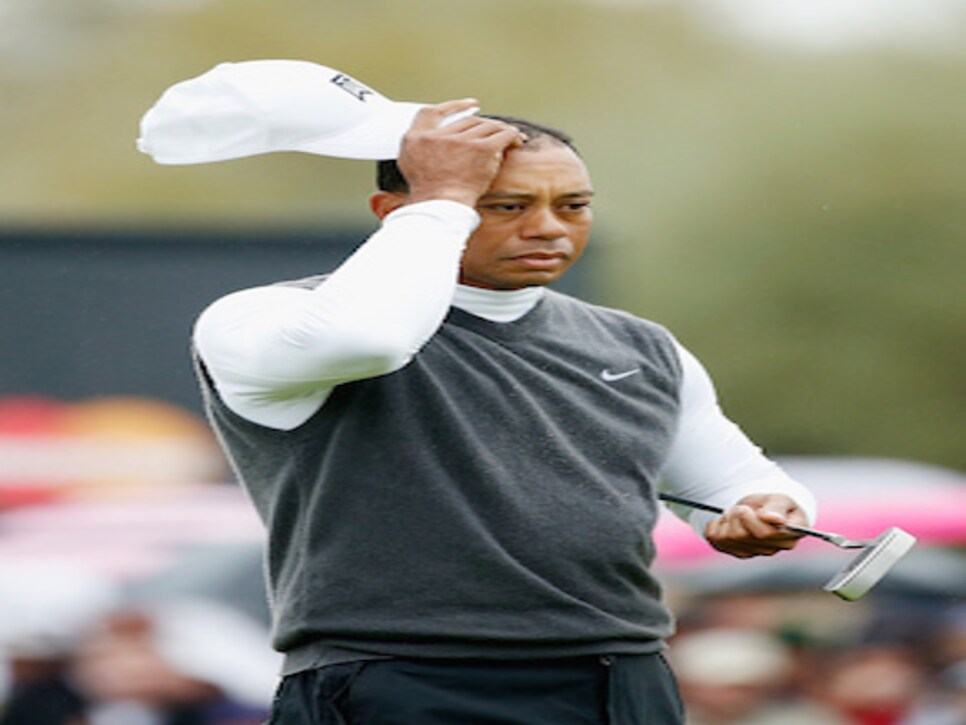 "Is it possible that perhaps [Tiger Woods'] greatest strength — his mind — is now his weakness?" Doug Ferguson of the Associated Press writes. "The BBC called a reporter on Thanksgiving weekend in 2009 looking for insight on the shocking, sordid details about the private life of Tiger Woods and how this would affect his pursuit of golf's most meaningful record. The line of questions made one thing clear. They didn't need a golf writer, they needed a psychologist. Five years later, has anything changed?"
"While unable to say for certain, Peter Dawson [chief executive of the Royal & Ancient] believes a journey is taking place that is likely to spell the end of the Open Championship being staged at men-only golf clubs," Martin Dempster of the Scotsman writes. "But there is a direction of travel here, isn't there? You can sense it. Let's see where it takes us," Dawson said.
The PGA Tour is concerned that it is not appealing to a younger generation, and to counter that it is starting an online network, Skratch TV, for "those who prefer short videos to televised tournaments and footage of golfers whooping it up when they're not characters in hushed-voice network broadcasts," Richard Sandomir of the New York Times writes.