The Loop
Missing Links: Tiger Woods' comeback, Charley Hull's absence and Dame Laura Davies' 'biggest honour'
Stories of interest you might have missed...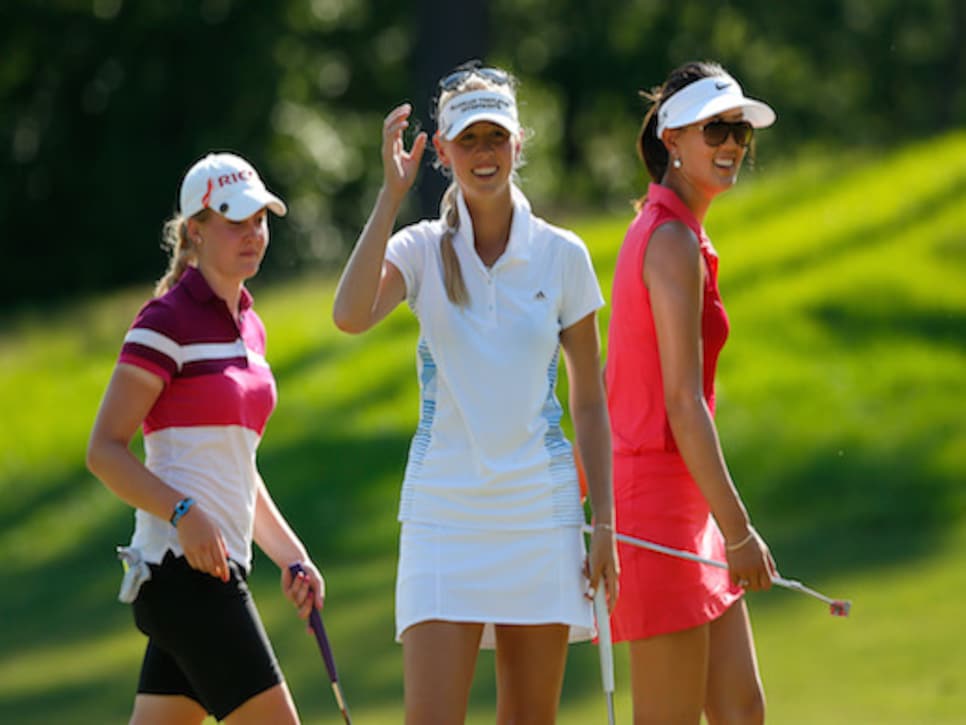 Charley Hull, Jessica Korda and Michelle Wie (Getty Images photo)
Tiger Woods waited virtually until the last minute before deciding to play the Quicken Loans National. It was coincidental, his agent Mark Steinberg said, "but I can tell you this: If he hadn't tested out his back under the conditions that he knows he needs to test it in over the last couple days, and if the back wouldn't have responded to date the way it has, it wouldn't have mattered if it was his tournament with a new title sponsor in Quicken Loans." Barry Svrluga has the story in the Washington Post.
She is now Dame Laura Davies, "the biggest honour I could ever have achieved," she said in this story by John Huggan in the Scotsman. "And now I'm on the same level as Nick Faldo. I like the sound of that."
Peggy Kirk Bell was not thrilled to hear the U.S. Open and Women's Open were going to Pinehurst, she being the owner of nearby Pine Needles, three-times the host of the Women's Open. "But Bell, a twinkly-eyed 92-year-old, isn't the type to stay mad for long," John Paul Newport writes in the Wall Street Journal. "Oh well,' she laughed. It will be fun to see what the women do with No. 2 after the men have had their chance.'"