The Loop
Missing Links: The answer to U.S. Ryder Cup woes? Play better, LPGA players say
Stories of interest you might have missed…
The U.S. Ryder Cup woes have been debated ad nauseam, even causing the PGA of America to form a task force to help solve them. But a better answer came from those playing in the LPGA's CME Group Classic this week: Play better. "Actually there is nothing wrong," Angela Stanford said in this story by Dave Kempton of the News-Press. "You just get outplayed."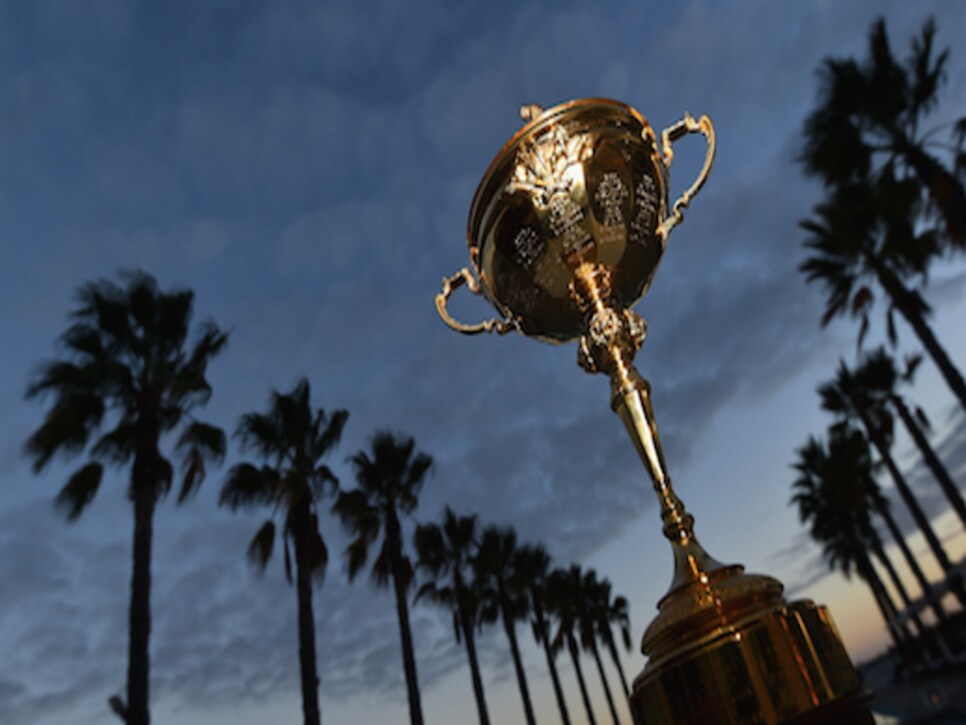 Recalling the Ryder Cup at Medinah in 2012, one would assume that Ian Poulter was the least likely candidate to need a putting lesson. Yet he missed a short putt to tie on the last hole at the Turkish Airlines Open last week, after which Greg Norman was on the phone with some putting advice. "The pair spoke on Tuesday night after Norman spotted something while watching Poulter throw away a golden opportunity to win the Turkish Airlines Open," Derek Lawrenson writes in the Daily Mail.
Charley Hull already is a marquee player at home in Europe. But what about the bigger stage, the LPGA? Hull has entered the final stage of LPGA Qualifying, but it is not do-or-die for this teen mature beyond her years. "I am only 18 so there is no rush to go and play in the States," she said in this story by Ewan Murray of the Guardian. "I still want to enjoy my childhood, I still have lots of other things in my life that I want to enjoy and I think I should be enjoying at my age."
Is there nothing 17-year-old Lydia Ko, the LPGA's Rolex Rookie of the Year, can't do? "Ko was sweating an acceptance speech she'd have to deliver in roughly 10 hours, when she'd stand in front of a packed ballroom of friends, peers, assembled media and many of the LPGA Tour's top brass," Steve DiMeglio writes in USA Today. "Turns out she needn't have worried one bit. Ko killed it."
"Has the big China golf course boom finally gone bust?" Dan Washburn, an expert in all matters Chinese golf and the author of the book, "The Forbidden Game," ponders that question in this missive on his website. "During my recent two weeks in China, I encountered more pessimism and uncertainty from those in the industry than ever before. Everyone quoted the rumor that up to 100 courses would soon be shut down…Beijing, as it had a handful of times over the previous decade, reiterated its oft referenced but rarely enforced ban on golf course construction. It did so again just this week. Things do appear to be ratcheting up."