The Loop
Missing Links: Steve Stricker nears a crossroads in semi-retirement
Stories of interest you might have missed…
It has not been an easy transition to semi-retirement for Steve Stricker, and it "could be coming to a crossroads," Doug Ferguson of the Associated Press writes. "Even with his limited schedule, he could always count on playing a pair of World Golf Championships early in the year. But the Match Play has been moved to May. If he doesn't play until March, he'll be out of the top 50. That could present the first big temptation of semi-retirement. Does he add tournaments to make sure he's eligible for the biggest events?"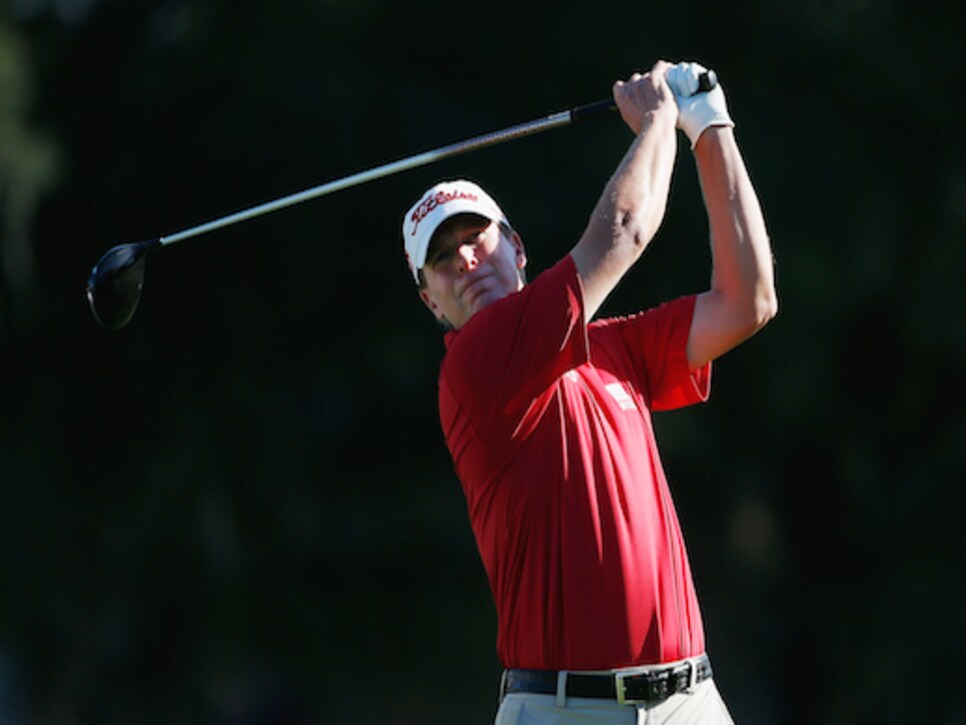 A famous uncle has its upside, but it also has its downside, writes John McAuley in the National. "Being niece to Tiger Woods undoubtedly has its advantages - as such, Cheyenne [Woods] is a marketable, marquee name in Dubai - yet it carries certain pitfalls. Expectations can sometimes prove overinflated and subsequently overwhelming, as they have at times for Cheyenne, who scraped and scrapped, without success, to earn playing privileges on the biggest stage in women's golf." Woods is playing in the Dubai Ladies Open days after earning LPGA membership for 2015.
A PGA Tour event in Australia? The idea has an advocate in Australia's own Adam Scott. "There's a lot of positive energy around Australian golf at the moment," Scott said in this story by Jim Tucker in the Courier-Mail. "I'd be hopeful of maybe getting a World Golf Championship event down here with a permanent spot. Something affiliated with the PGA Tour would be great and kind of solidify Australia's importance in the game because we've certainly been a significant part of golf for a long time. All of a sudden there's events in Malaysia and China. The PGA Tour is in the region and I think it's not that far-fetched to involve Australia with the great courses we have."
"Was this the finest season in the history of European golf? When you think of names like Ballesteros, Faldo, Woosnam, Lyle and Langer, it would be quite a statement. Not to mention recent examples, such as 2012 when Rory was winning the US PGA and we had the miracle of Medinah." Derek Lawrenson of the Daily Mail nonetheless makes the case via 12 memorable days in 2014.
Northern Ireland already is strongly represented in men's golf, notably with Rory McIlroy. It now has someone to carry the women's banner. Meadow last week missed earning a full LPGA membership, but did earn conditional membership, becoming the first from her country to play on the LPGA, Lisa Mickey reports in this story in the New York Times.