The Loop
Missing Links: Step aside, Tiger, Phil,' and factory worker playing in British Open was 'really drunk' last time it was played at Hoylake
Stories of interest you might have missed…
"Step aside, Tiger Woods and Phil Mickelson: Time for next generation to take over as golf's marquee names," the headline on this National Post story by Cam Cole says. "If it feels as though the turning of a page is coming, we're just late recognizing the signs," Cole writes, as he identifies Justin Rose and Martin Kaymer as possible replacements.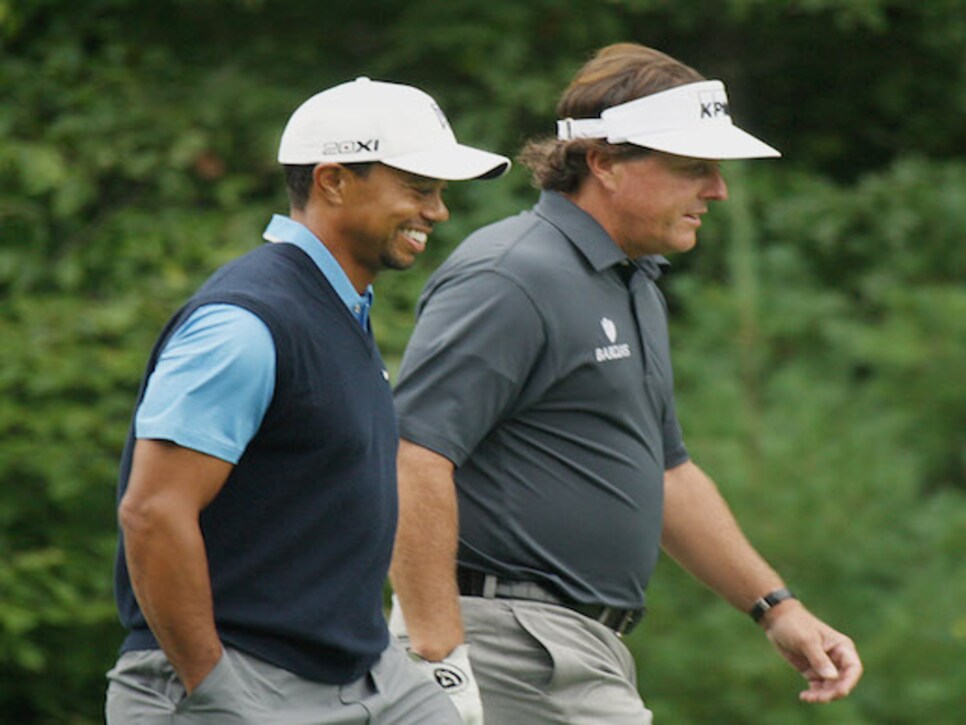 The last time the British Open was played at Hoylake in 2006, "[John] Singleton made it to the weekend, as a beer-guzzling spectator. I got really drunk in the beer garden just to drown my sorrows,' he said, laughing." Singleton is the local factory worker who qualified to play in this British Open and Karen Crouse of the New York Times has his story.
Among the congratulatory messages Women's British Open winner Mo Martin received? "A letter from Arnold Palmer," she said in Sylvania, Ohio, where she will play in the LPGA's Marathon Classic. Scott Cottos of the Courier catches up with Martin in the wake of her remarkable performance at Royal Birkdale on Sunday.