The Loop
Missing Links: Stenson's fortune lost and fortune found, and Lou Holtz' other favorite sport
Stories of interest you might have missed...
Henrik Stenson lost a fortune to fraud in the Allen Stanford case and made a fortune ($11.4 million) by winning the Tour Championship and FedEx Cup last year. "Life has a funny way of setting things right," he said in this story by Derek Lawrenson in the Daily Mail. "I was more than $11 million richer and here we were, flying over the federal prison in Florida where [Stanford] is very possibly serving his sentence. There was some satisfaction in that."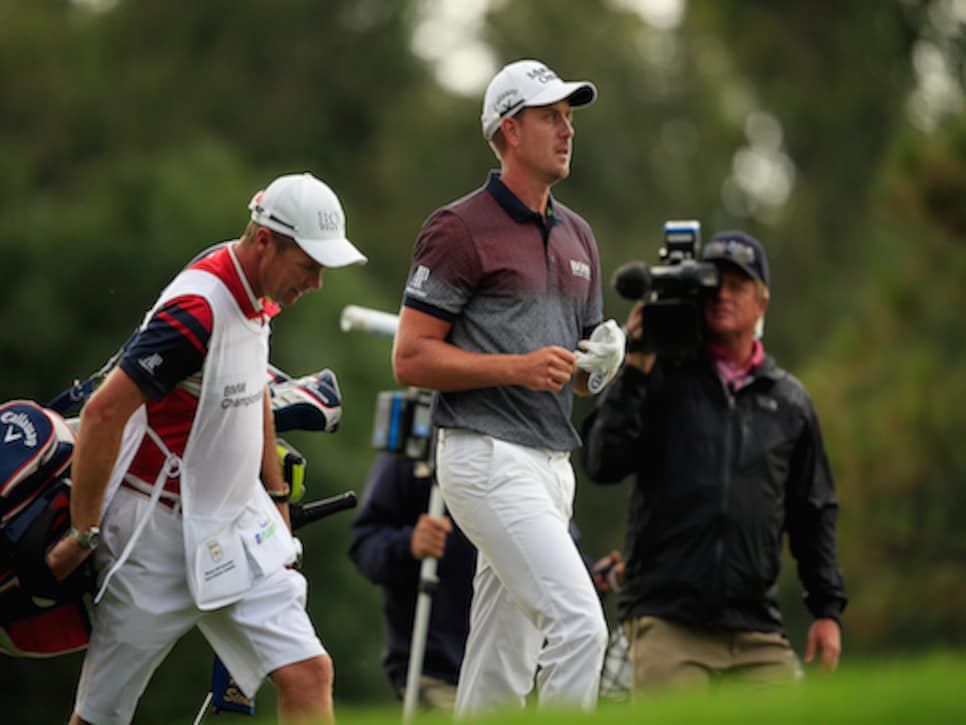 Henrik Stenson at the BMW Championship (Getty Images photo)
A football coach turned ESPN analyst was the guest speaker at the U.S. Mid-Amateur Championship players' dinner on Thursday. Lou Holtz also is an avid golfer, who lives at Lake Nona outside Orlando, as do Graeme McDowell, Ian Poulter and Justin Rose. Holtz once said on national television that he was the best player at Lake Nona. "I go back to Lake Nona, and everybody's all over me, saying, You're lying,'" Holtz said in this story by Mark Rogenwich of the Morning Call. "I said, Let me tell you something. Three hundred members know I lied. Three hundred million people think I'm a pretty good golfer. I like those odds.'"
"Rory McIlroy reintroduced the PGA Tour to our thin air with a single, violent swing. It could have summoned the neighborhood chiropractors who surely inhabit the million-dollar estates in this ritzy burg. McIlroy flew the driving range," columnist Paul Klee of the Colorado Springs Gazette writes. "And the Celtic Tiger isn't even the best part of a BMW Championship that quickly, impressively reminded Colorado's golf community of what it has been missing since The International came to an unfortunate end in 2006."
"[Stephen Gallacher] was once a bit of a rogue' at his local golf club, sneaking into the lounge to play the fruit machine after buying the post-round reward for any junior at the time - a half pint of cola, a Mars Bar and a chip roll," Martin Dempster of the Scotsman writes on the newest addition to the European Ryder Cup team and his return to Bathgate, the club at which he grew up.
A Denver-area resident who frequents Cherry Hills Country Club, David Duval is there again this week, but in his role as a Golf Channel analyst and not competing in the BMW Championship. Still, Duval, once No. 1 in the World Ranking, hasn't given up on the idea of competing, according to this story by the Denver Post's Tom Kensler.