The Loop
Missing Links: Scottish pol suggests British Open could leave St. Andrews after move to Sky Sports
Stories of interest you might have missed…
Is the British Open's move to cable outlet Sky Sports after 61 years with the BBC a threat to St. Andrews hosting future Opens? One politician, Tavish Scott, chairman of a bi-partisan committee on golf in the Scottish Parliament, suggested it might. "Scott said losing the world's biggest golf tournament from the BBC to pay TV could see the event leaving St Andrews," Craig Brown of the Scotsman writes. Scott said that "such a move could herald wider changes. If money is now the be-all and end-all to the game's administrators, the R&A, who says they will stay in St Andrews, may soon go elsewhere."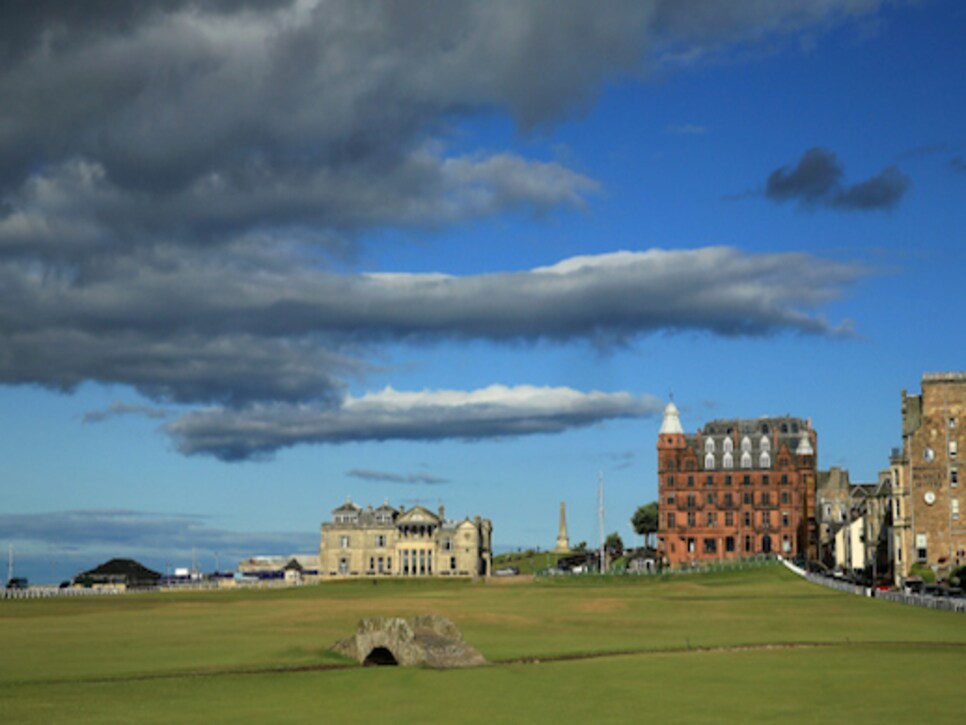 News that Sky Sports has wrested coverage of the Open from the BBC (staring in 2016) does not sit will with many in the United Kingdom, who insist it should remain on free television. This Daily Mail story by Derek Lawrenson contains the words, "it's the sport's greatest betrayal." "A plague on all their houses…A plague on the BBC for not fighting tooth and nail to keep hold of one of their most precious sporting assets. And, most of all, a plague on the Royal and Ancient Golf Club for an abject betrayal of their mandate to look after the best interests of the game."
"Did you ever think you would hear a professional golfer genuinely and sincerely say, I hope Tiger Woods plays better,'" [Padraig] Harrington said. "No one ever imagined him playing worse," Doug Ferguson of the Associated Press writes in this story on how Woods suddenly is evoking sympathy.
Jordan Spieth and Justin Thomas are close friends given to banter and even practical jokes. At the Waste Management Phoenix Open one day last week, Thomas took Spieth's parking place and sent him a photo of it. How did Spieth respond? "I decided to tip the valet guys and tell them, My buddy is trying to mess with me. Can we tow his car out of here? Can you put my car in there and not mention it and tow his somewhere else?'" Spieth said in this story by AP's Ferguson.