The Loop
Missing Links: Phil Mickelson's U.S. Open dream deferred, and Fran Quinn's feel-good story
Stories of interest you might have missed…
Is his U.S. Open dream deferred again for another year? "I'm not overly optimistic," Phil Mickelson said after falling 13 strokes behind U.S. Open leader Martin Kaymer. Bob Harig of ESPN has the story.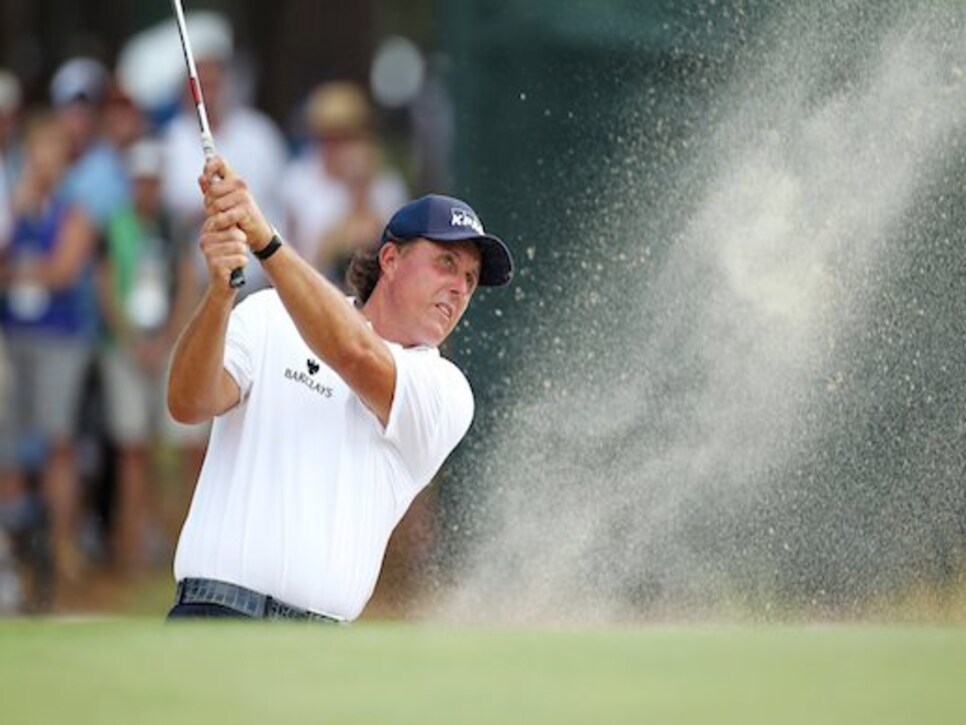 Willie McCrae started caddying at Pinehurst in 1943 and has carried the bags of some of the best players in history, from Walter Hagen and Gene Sarazen to Arnold Palmer and Ben Crenshaw. "The only person I really didn't like was Sam Snead," McRae says in this story by the Associated Press' Paul Newberry. "He was one of the nastiest guys that ever played golf."
Kevin Stadler's caddie dubbed them "the heavyweights," the burly grouping of Stadler, Brendon de Jonge and Shane Lowry in the first two rounds of the U.S. Open. They weren't all amused. "I think it's very cheeky of the USGA to do what they've done," Lowry said in this story by Nick Solari at NESN.com. "I don't think it's fair to the three of us. It's a mockery, to be honest."