The Loop
Missing Links: Peter Kostis takes PGA Tour to task for ignoring Ken Green, and the story behind George McNeill's dying sister
Stories of interest you might have missed…
"I'm flabbergasted that the [PGA] Tour won't help him get into a tournament," CBS' Peter Kostis said recently regarding his friend Ken Green, who lost the lower part of his right leg in an RV accident. "The fact that the PGA Tour is not going to bat for him, not helping get sponsors' exemptions, to me is mind-blowing." Chris Elsberry in the Connecticut Post has the story.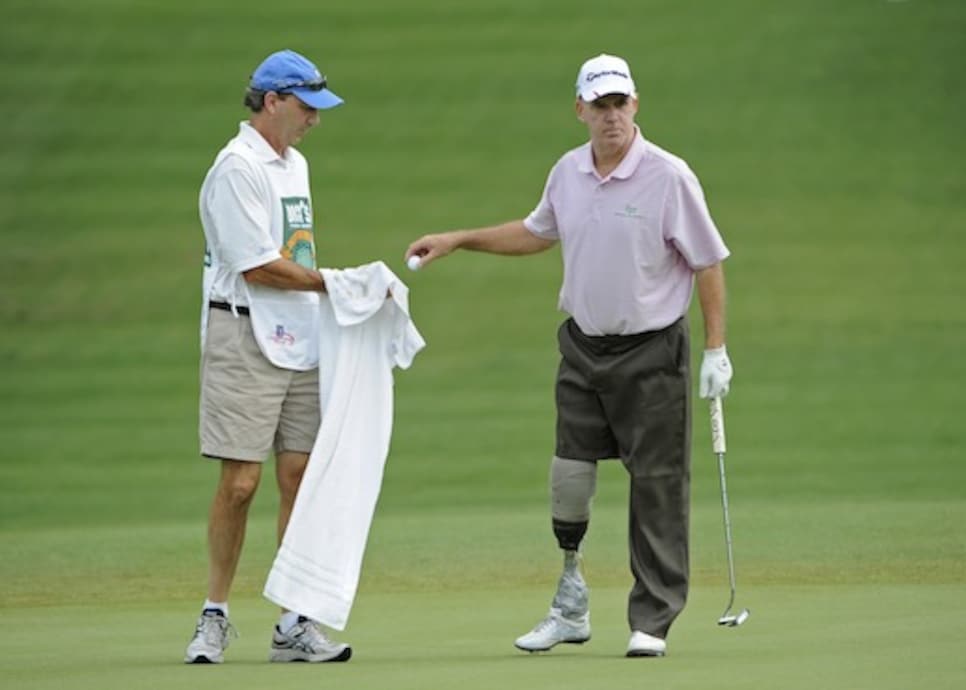 CBS, during the Greenbrier Classic telecast on Sunday, briefly alluded to how George McNeill's sister Michele was seriously ill, but Golf Channel's Jason Sobel got the whole story, and it's a sad one. Michele died 20 minutes before McNeill's tee time (though he did not yet know).
Graeme McDowell's victory in the French Open on Sunday was something of a relief in this a Ryder Cup year. "This is the boost I needed on many, many fronts, especially the Ryder Cup," he says in this story in the Irish Times.
"In a little more than 1,000 days, the USGA will hold its premier championship [the U.S. Open] at Erin Hills — a first for Wisconsin. That timetable has club officials making tweaks that cement its arm-in-arm relationship with the USGA," Teddy Greenstein of the Chicago Tribune writes.