The Loop
Missing links: Payne Stewart's rain vest and Donald Trump's interest in 'tweaking' Turnberry
Stories of interest you might have missed...
Mike Trostel is the curator and historian for the USGA Museum in Far Hills, N.J., and the memorabilia he most covets from championships held at Pinehurst? The rain vest that Payne Stewart wore when he won the U.S. Open there in 1999, he says in this story by Steve DeVane in the Fayetteville Observer.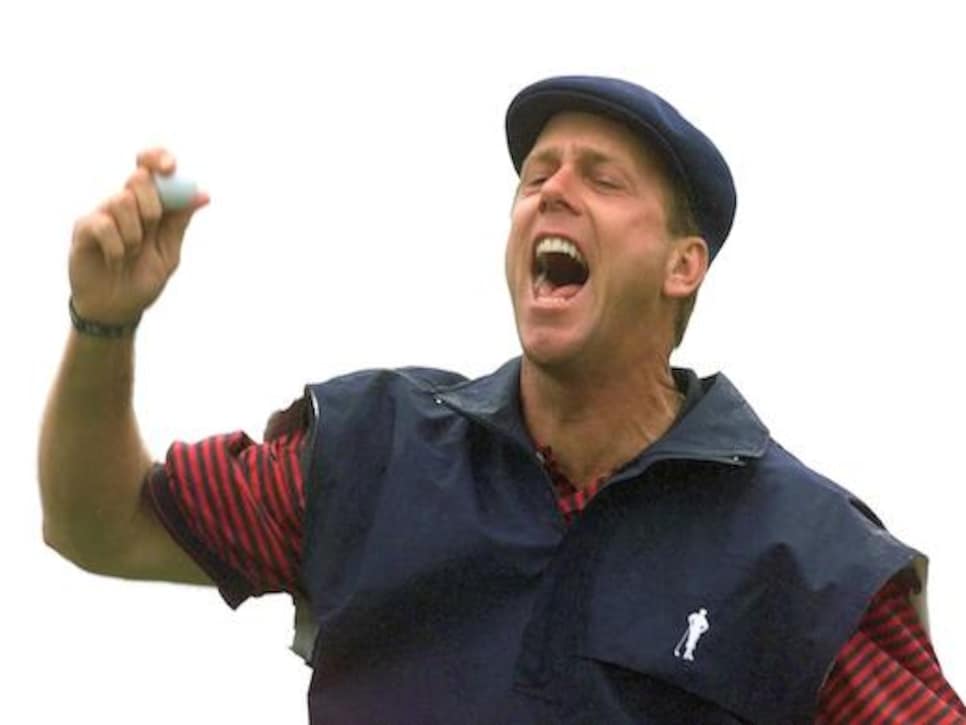 This headline is somewhat disconcerting, given Turnberry's place in history: "Donald Trump plans to make Turnberry more dramatic." "It's tweaking," Trump said in the story by Martin Dempster in the Scotsman.
Instructor Randy Smith was left in tears at the PGA Tour debut of pupil Scottie Scheffler in the HP Byron Nelson Classic on Thursday. Brad Townsend has the story in the Dallas Morning News.
Former NBA star Alonzo Mourning is an avid golfer and an advocate for introducing kids to the game. "There's hidden talents in these low social economic communities and we need to uncover it," he says in this story by Brian Biggane in the Palm Beach Post. "You've got to get the kids to the course, and get them clubs. First Tee does an amazing job, but it's limited. We have to have other grass-roots programs."
"Finally, an LPGA season in which American women don't need to hide their faces under a club-head cover. Kidding. Only a little," columnist Tom Robinson of the Virginian-Pilot writes regarding the resurgence of Americans on the LPGA.