The Loop
Missing Links: 'One of the picks [Tom Watson] settled on was a joke,' and why Westwood prevailed over Donald
Stories of interest you might have missed…
"Tom Watson announced his trio of Captain's picks for the American Ryder Cup team at 30 Rock on Tuesday night in the studio where Saturday Night Live is produced. Fitting, since one of the picks he settled on was a joke," Scott Michaux writes in the Augusta Chronicle, making the case that Chris Kirk belonged on the team ahead of Webb Simpson.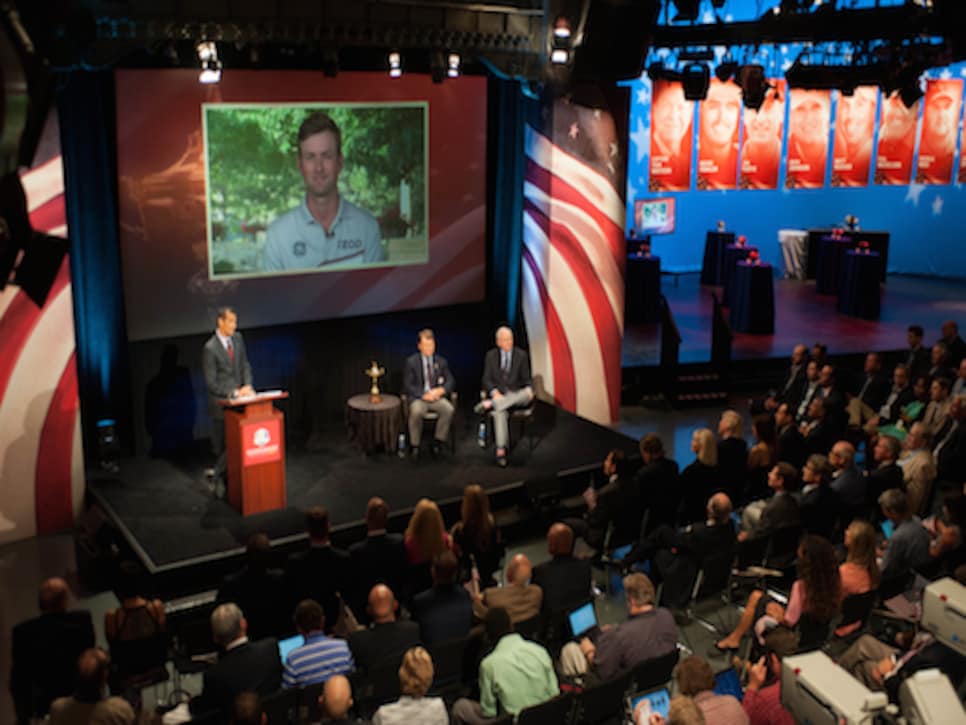 "In August at the Bridgestone Invitational and the USPGA Championship we saw a little flourish of form from Lee [Westwood] that Luke [Donald] was not able to show," European Ryder Cup captain Paul McGinley said of his decision to choose Westwood over Donald. "Forget the red herring that he would be hidebound by statistics," Derek Lawrenson writes in the Daily Mail. "These selections were primarily about a captain's instincts,' [McGinley] said, which is as it should be."
Stephen Gallacher, a Scot who lives within driving distance of Gleneagles, was McGinley's third captain's pick. "It wasn't tokenism. And it certainly wasn't an old pals' act. Stephen Gallacher was handed one of Paul McGinley's wild cards for the Ryder Cup at Gleneagles for one reason - because he had earned it," Martin Dempster writes in the Scotsman.
"The Rockies can really grow some bluegrass," NBC's Johnny Miller said, and the proof can be found in the rough at Cherry Hills Country Club, site of the BMW Championship. "This is lush, man," Ernie Els said in Tom Kensler's story in the Denver Post. "If you're coming out of the rough, with the fullness this rough has already, you're not going to have much of a game. Accuracy will be big this week."
Golf course whistleblowers beware. There are consequences. One, a city employee who "exposed a major golf course scandal that was costing taxpayers big," a story at KOAT7 Albuquerque said, had his pay cut and then lost his job. Another was arrested on a Rochester, N.Y. golf course after being banished from the course for his "persistent complaints about course conditions and [looking] into the county's contract with a private firm that manages the links that moved auditors…to examine the matter," this Democrat & Chronicle story says.