The Loop
Missing Links: Nicklaus still reigns as long-drive champion, and teeing up…a marshmallow?
Stories of interest you might have missed…
The best part of the long-drive contest at the PGA Championship on Tuesday? The winner, Louis Oosthuizen, failed to surpass the distance with which Jack Nicklaus won the competition in 1963 using a small persimmon-headed driver with a balata ball, the Associated Press reports.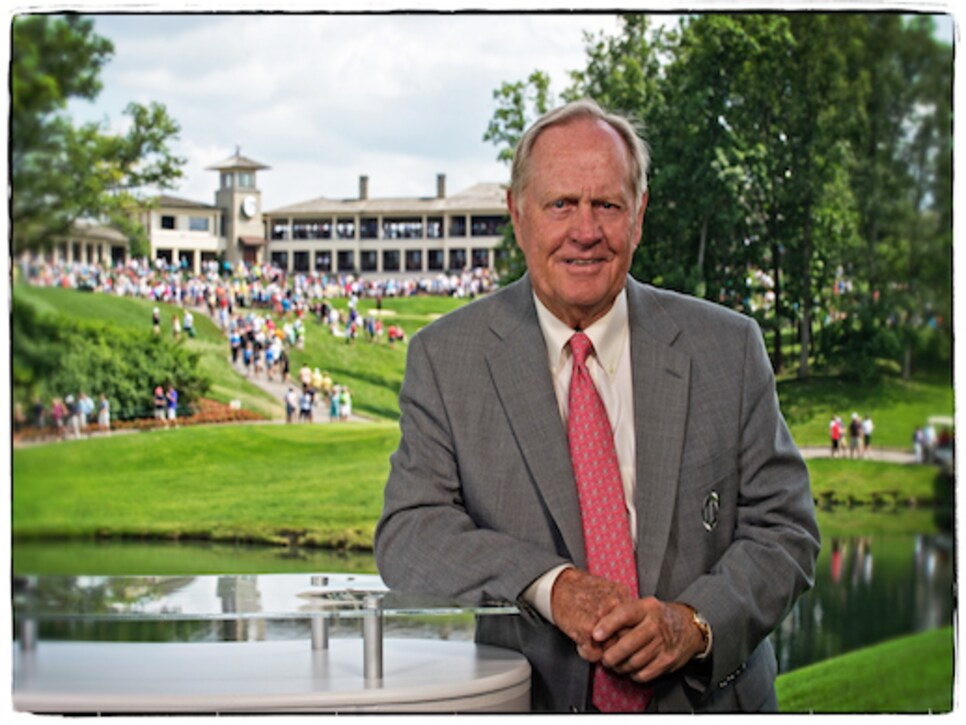 Jack Nicklaus at the 1965 PGA Championship (Getty Images photo)
Hitting marshmallows with a golf club? Yep, that's one of the activities resorts are resorting to in an attempt to boost diminishing interest in the game. "[They are] making changes that would have been unthinkable even a decade ago, adding speakers to golf carts and Wi-Fi access on the course, building high-tech training centers and miniature golf putting courses, and peppering corporate golf events with tangentially related activities like using golf clubs to hit marshmallows or throwing Frisbees around the course," the New York Times Martha C. White writes.
"The better you play, the less you actually need to play well. And that is the best state of mind to be in to play golf well…Conversely, the worse you play, the more you need to play well, which is the ultimate cruelty," Geoff Ogilvy writes in Golf Australian. Ogilvy, who ended a four-year victory drought with a win in the Barracuda Championship on Sunday, examines the changing psyche of the tour player, including his own, depending on how they are playing.
"When Poxabogue [Golf Center] golf director Steven Lee asked [Rob] Corcoran for a list of tournaments he'd be playing to map out a schedule, it included August 4-10, PGA Championship at Valhalla,' writes Jim Litke of the Associated Press. Corcoran is an instructor at Poxabogue, but also an aspiring club professional who has not given up the dream and qualified to play at Valhalla this week.
Who even knew or suspected that a former guitarist with Judas Priest owned a golf course? KK Downing owns the Astbury in Shropshire, England, and is building 11 holiday homes on the course, one of which will go to Darren Clarke, now the Astbury professional. Golf Club Management reports.