The Loop
Missing Links: McIlroy calls his impending court case 'a nasty process'
Stories of interest you might have missed...
"Rory McIlroy has admitted that the multi-million pound case with a former management company is a nasty process' and has expressed his wish for the experience which will see him take the stand in a Dublin court next week to be over," James Corrigan of the Telegraph writes. McIlroy is playing in the Dubai Desert Classic this week, then will head home for the trial with his former agency.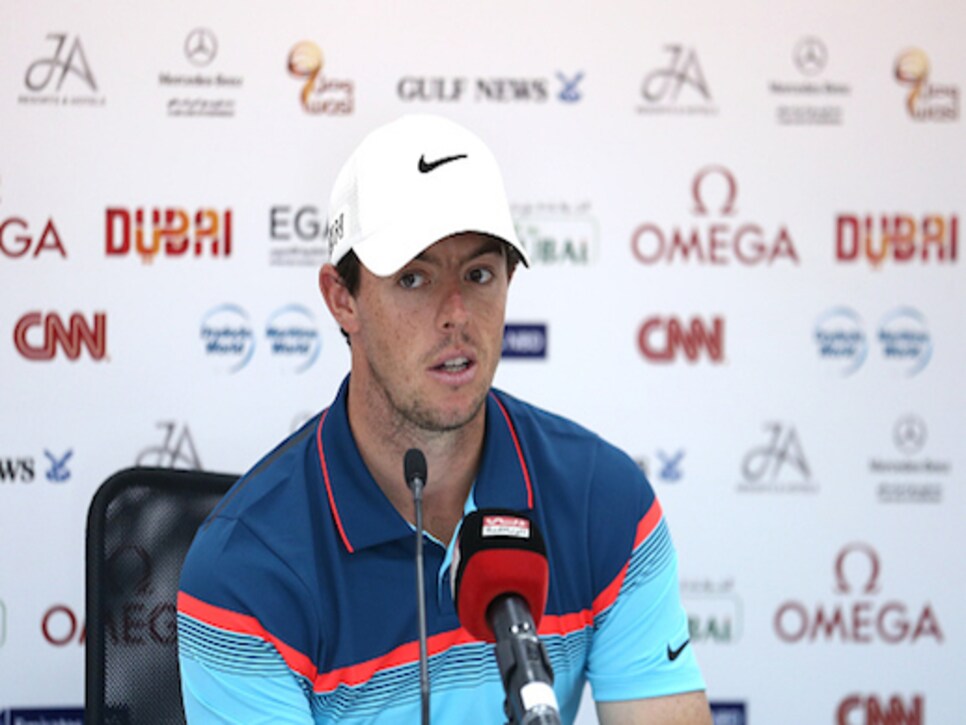 "Royal Troon, one of three male-only clubs on the British Open rota along with Muirfield and Royal St George's, may start allowing women members in time for the 2016 championship," Reuters Tony Jimenez writes. Royal Troon issued a statement that read in part: "Royal Troon Golf Club announced today it will shortly undertake a comprehensive review to consider the most appropriate membership policy for the future."
The Troon Ladies' Golf Club will co-host the British Open in 2016 with Royal Troon, "the first time in 155 years that such a set up will be in place for the world's oldest major," Martin Dempster of the Scotsman writes. It is another strong indicator that Royal Troon will be next in "bringing down its men-only barriers."
"Martin Kaymer has vowed to follow in Rory McIlroy's footsteps and use a bitter experience as added motivation after suffering the worst collapse in golf history at the Abu Dhabi HSBC Championship," Derek Lawrenson of the Daily Mail writes. Kaymer had a 10-stroke lead with 13 holes to play and lost. "The German admits he has been doing plenty of soul-searching. It wasn't just a big golf lesson it was a huge life lesson,' he said. It was like what happened to Rory a few years ago at the Masters. But if you deal with it honestly and gain more motivation then you can do what he did and come out a few months later and win the US Open by 20 shots or whatever."
The individual storylines in the Phoenix area this week have included Patriots quarterback Tom Brady and golfers Tiger Woods and Robert Allenby, for nothing that happened on the field or the golf course. Tom Weiskopf, once known as the Towering Inferno, gets it. "I was no saint," he said in this story by John Davis in the Arizona Republic. "But, you deserve what you deserve, OK? We're in a sensational world today where information is passed so quickly, and it's unfortunate that you have controversy. But there is never going to be a perfect scenario. There's always going to be some kind of controversy."