The Loop
Missing Links: 'Like him or not game has missed Tiger...still [golf's] biggest meal ticket'
Stories of interest you might have missed…
"Here we go again. How many times over the past few years has the golf world gone into a frenzy as it waited with bated breath to see what a Tiger Woods comeback delivers?…Woods is still [golf's] biggest meal ticket," Martin Dempster of the Scotsman writes. "Like him or not the game has missed Tiger. Just think how exciting it would be to see him and McIlroy slugging it out down the stretch at St Andrews for the Claret Jug in next year's Open Championship. That prospect alone should make us all wish that Woods' latest comeback is the last for a long time."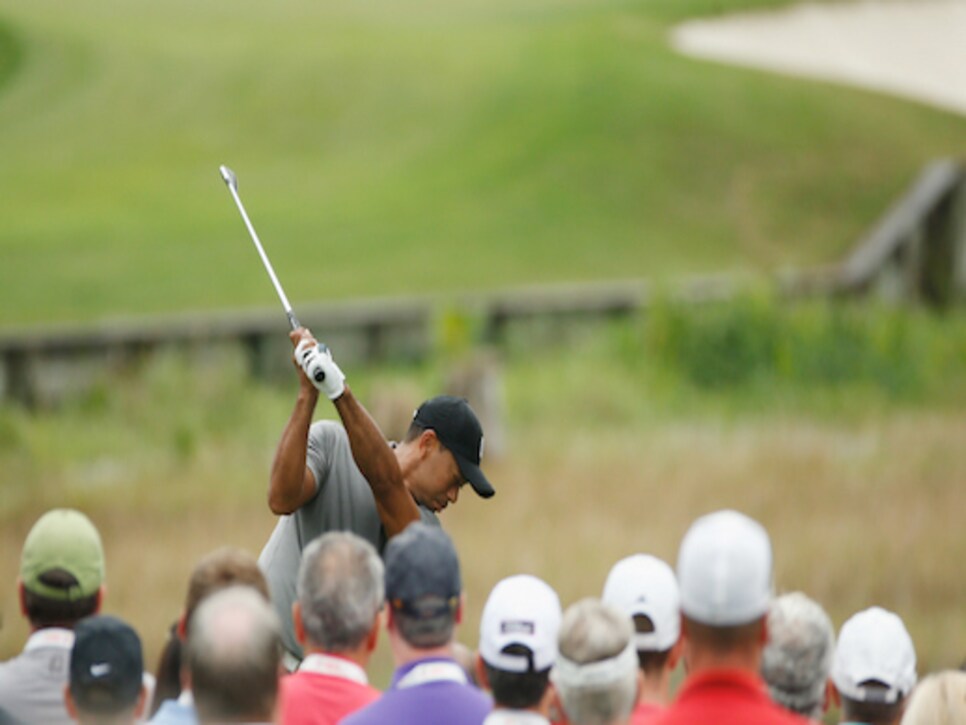 "Which of Tiger's comebacks was your favourite?" James Corrigan of the Telegraph asks. "There have been so many it is even possible to draw up a list of the top 10…In my estimation, Thursday will witness his 11th comeback, which puts him somewhere between Frank Sinatra and Audley Harrison. The lay-offs have ranged from five weeks to eight months and apart from the personal, have been because of injury; whether it be his knees, his shins, his calf, his ankle, his elbow and, most recently and most worryingly, his back."
"A local historian is convinced he's located the site where a two-man Japanese dive-bomber crew crashed on the morning of Dec. 7, 1941, and was buried nearby: the tony grounds of Hoakalei Country Club Golf Course in Ewa Beach," Wyatt Olson writes in Stars and Stripes. "But the golf course's owner, Haseko Development, has been less than receptive to the idea of an active search for the grave on the property, which the company announced in October was being sold to a Japanese firm."
"[Rory] McIlroy is the most gifted and charismatic golfer of his generation, but if he's to fulfill his true potential, he must act decisively on the lessons on the past three months and keep a tighter rein on his schedule," Karl MacGinty writes in the Belfast Telegraph. "If he's going to rival Tiger's once-famed ability for tuning up ready to win every tournament he plays, McIlroy must learn from the three 'lost' months in his greatest year."
Denim? Cargo shorts? Dress codes prevail at private clubs and upscale public courses in the U.S., though they've been under attack of late. But the U.S. is not alone. "The lists of acceptable dress items at some of the city's top clubs are as confusing as some of the sport's more obscure rules," Warren Thomson writes in this amusing story in Australia's Daily Telegraph. "Shorts are acceptable [at Castle Hill Country Club] but size matters. The club's helpful pictorial do and don't' guide shows shorts that stop an inch below the knee are too long but a few inches above the knee is too short."