The Loop
Missing Links: Johnny Miller responsible for Frys.com Open moving to Silverado, and time to leave Ryder Cup behind
Stories of interest you might have missed…
How is it that the PGA Tour is returning to the Silverado Resort and Spa in the Napa Valley for the first time since 1980? Johnny Miller. He "planted the idea in the parking lot at CordeValle," Ron Kroichick of the San Francisco Chronicle writes. "That's where he met Frys.com Open president Duke Butler on June 14, 2010, the Monday of U.S. Open week at Pebble Beach. Miller went to the club in San Martin for a corporate outing, but he arrived early to talk to Butler, a longtime friend, about one day bringing a PGA Tour event back to Silverado Resort in Napa." The tournament begins Thursday.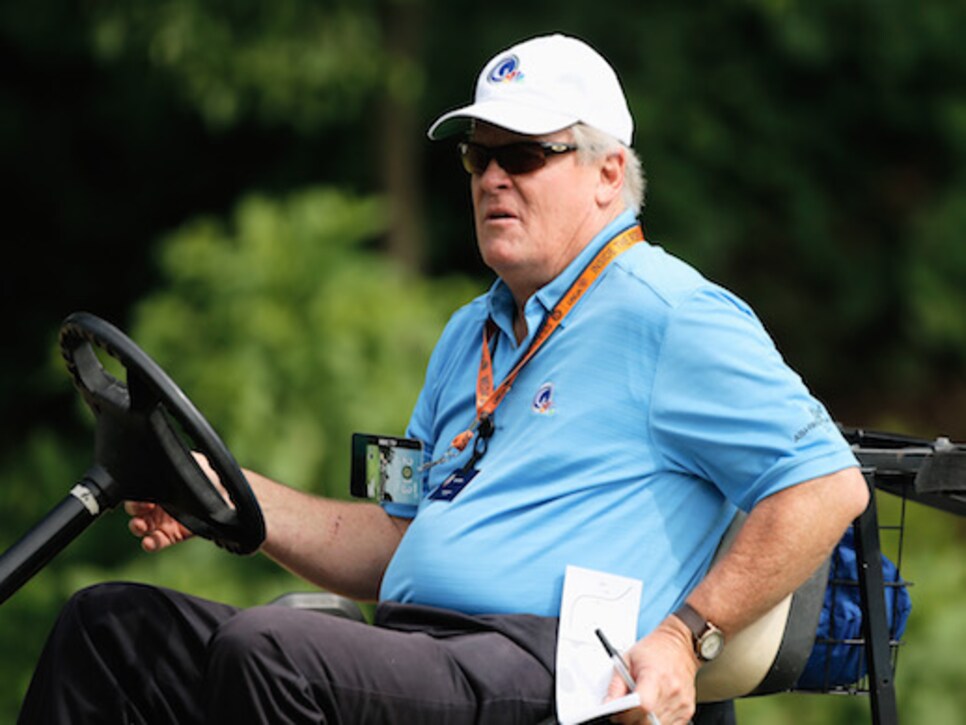 It's time to move on from the Ryder Cup, Associated Press golf writer Doug Ferguson argues in this story. But if postmortems must continue, Ferguson sums it up neatly: "The better team won." Now it's on to the start of a new season with the Frys.com Open this week. "Does golf even matter this time of the year? It sure did to the six players who won tournaments in the fall start to the wraparound season. All six began the FedEx Cup playoffs in the top 20, and all but one [Harris English] qualified for the Tour Championship."
The least likely rookie on the PGA Tour is Tony Finau, who is of Tongan and American Samoan descent. His game is supposed to have been football (cousins Haloti Ngata and Sione Pouha played in the NFL). "Football is in our genes," Finau said in this story by Farrell Evans of ESPN. "That's what our people do." Finau makes his debut as a member of the PGA Tour in the Frys.com Open Thursday.
Sam Torrance is a Ryder Cup veteran — player and captain, and most recently a vice captain — who said that Europe's Paul McGinley redefined the role of captain. "The harmony, the companionship was extraordinary," Torrance said in this story by Kevin Garside in the Independent. "The caddies staying in the hotel, in the Dormy House the whole day, in the team room eating with us, coming in after the rounds to chat, was just fantastic. Everyone to a man was involved and [McGinley] did that. He brought the unity. I have never seen it to that degree before."
Patrick Rodgers was set to leave Stanford and turn professional after his sophomore season. Instead, he stayed for one more year. Why? Advice from former Stanford quarterback Andrew Luck. "A good decision," Sean Martin writes in this story at PGATour.com. "Rodgers won six times last season and was college golf's consensus Player of the Year before turning pro after his third season for the Cardinal." Rodgers is playing in the Frys.com Open on a sponsor's exemption.