The Loop
Missing links: Jimenez and 'ultimate middle-aged male fantasy,' and Pinehurst as a 'bombers' paradise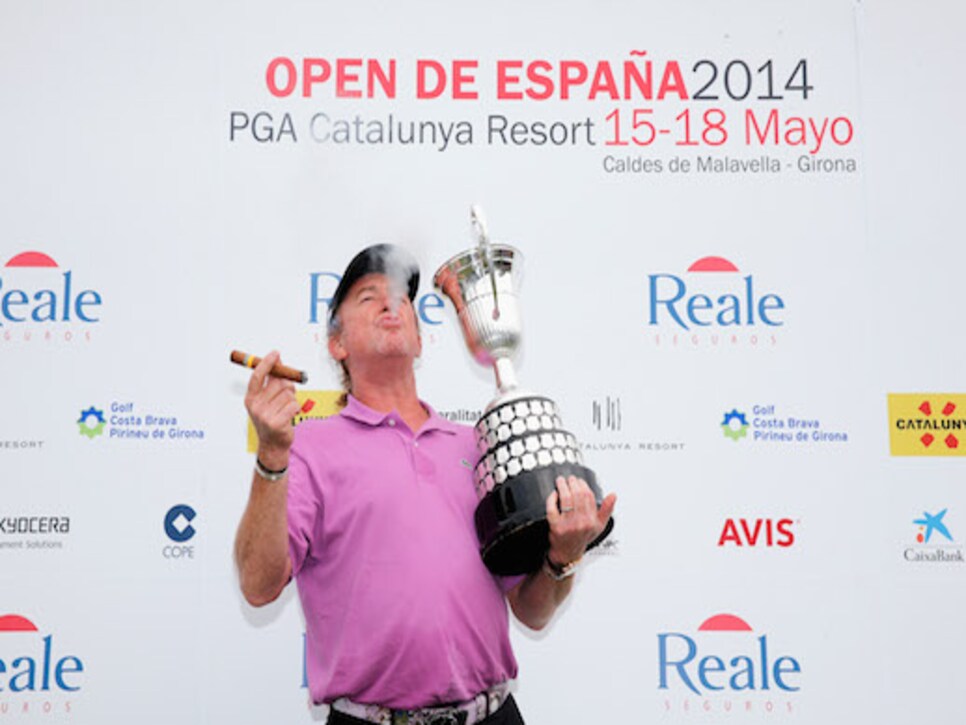 Former U.S. Open champion Graeme McDowell offered this assessment of Pinehurst No. 2: "I am just worried that this year's U.S. Open, with no rough, is going to give the bombers a little too much space, that's my only concern." Mark Lamport-Stokes of Reuters has the story.
Lucy Li qualifying for the U.S. Women's Open at 11 years old is impressive, but Golf Channel's Kay Cockerill sounded a note of caution near the end of this story by Ron Kroichick in the San Francisco Chronicle: "I personally think it's awfully young to face the biggest national stage. Where do you go from there? When you start experiencing too much too fast, how do you adjust mentally and keep the love and thrill alive when you're a 'veteran' player at 17 or 18?"
The Links is a short street adjacent to the 18th hole of the Old Course at St. Andrews and is lined with 19th-century Victorian-style townhouses. "It is perhaps the most valuable 300 meters in the whole of Scotland," an Edinburgh realtor said in this story in the Wall Street Journal on the cost and difficulty of buying a home there.
Michael Thompson is a PGA Tour winner and an Eagle Scout. The latter accomplishment was the greater of the two, he says, in the Tuscaloosa News' look back at his scouting days.