The Loop
Missing Links: 'It felt like...a funeral for American golf,' and Mickelson, 'who always needs to be smartest guy in room'
Stories of interest you might have missed…
"Twelve American men and their broken old captain walked slowly into a marquee and proceeded to rip each other apart. It felt like a kind of funeral for American golf, like a little bit of it dies every time the US slip to another crushing, embarrassing, demoralising defeat to Europe," writes Oliver Holt in the Mirror.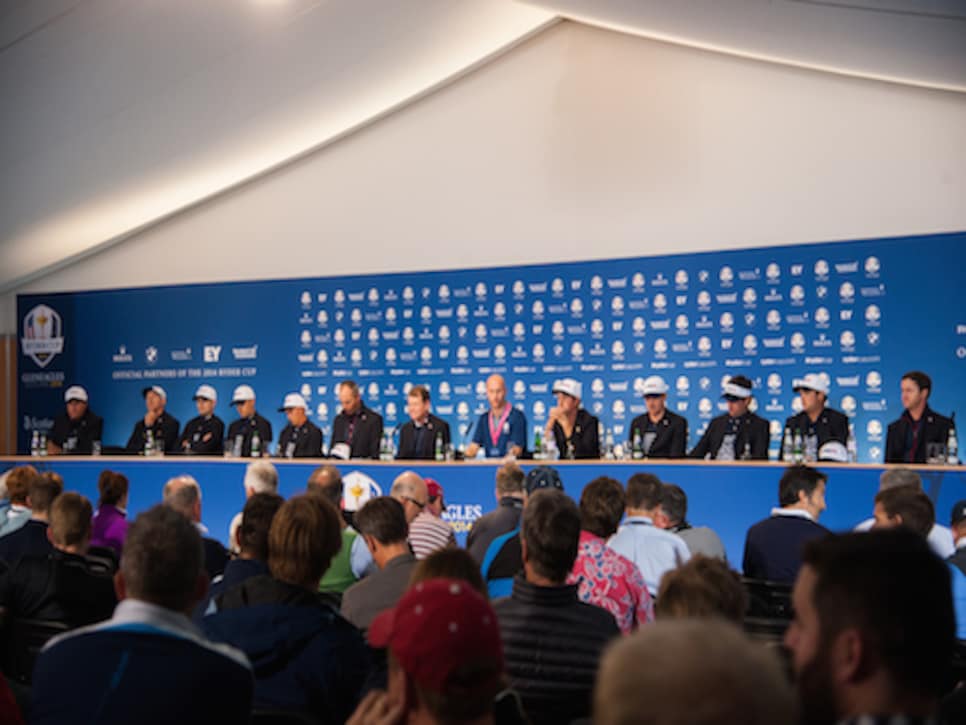 "While most of his United States team-mates waved the white flag, the 24-year-old Texan revelled in the pantomime of the golf's greatest team competition. He high-fived, fist-pumped, he roared, he shushed. And when that got him abuse, he cranked up the volume. Above all, he cared." Patrick Reed won matches and respect in his first Ryder Cup. Ben Rumsby of the Telegraph has the story.
Everyone has an opinion on the Phil Mickelson-Tom Watson flap. Robert Lusetich of Fox Sports comes down hard against Mickelson. "Mickelson -- who always needs to be the smartest guy in the room -- recounted how great Paul Azinger was as captain because he got players invested in the process.' I could stop right there and say, if you're not invested in the process anyway, then don't play. You're representing the United States, and if you can't get up for that does it matter who captains?"
Those looking for signs of optimism regarding U.S. Ryder Cup prospects can find them in the performances of rookies Patrick Reed and Jordan Spieth, writes Andy Farrell in the Independent: "Just where do the Americans go from here? The short answer is to Hazeltine in Minnesota in two years' time. That they will travel there with any hope at all after yet another defeat will be due to the emergence of rookies Spieth and Patrick Reed."
Has the Rory McIlroy-Graeme McDowell rift been exaggerated? Jonathan Liew of the Guardian makes the case. "Seconds after McDowell sank his winning putt on the 17th green, the man clasping him in a giant bear hug was McIlroy: friends reunited, or perhaps just united. In that moment, we knew that the rift between the pair had been nothing but a confection: embellished not just by the media and by the likes of Phil Mickelson, with his jibe that the American team did not litigate' against each other."