The Loop
Missing Links: Hank Haney 'can't believe [Tiger] feels like he's ready to win Open,' and Jarrod Lyle's comeback from leukemia
Stories of interest you might have missed…
Tiger Woods' former coach Hank Haney wonders whether Woods will be using the British Open to prepare for the PGA Championship. "Maybe he will catch lightning in a bottle," Haney tells John Huggan of the Scotsman. "But I really think he is using the Open to get ready for the PGA…I can't believe he feels like he is ready to win the Open. If he did, he would have played at the Greenbrier this week or at the Scottish Open. But he hasn't practiced much for almost a year now."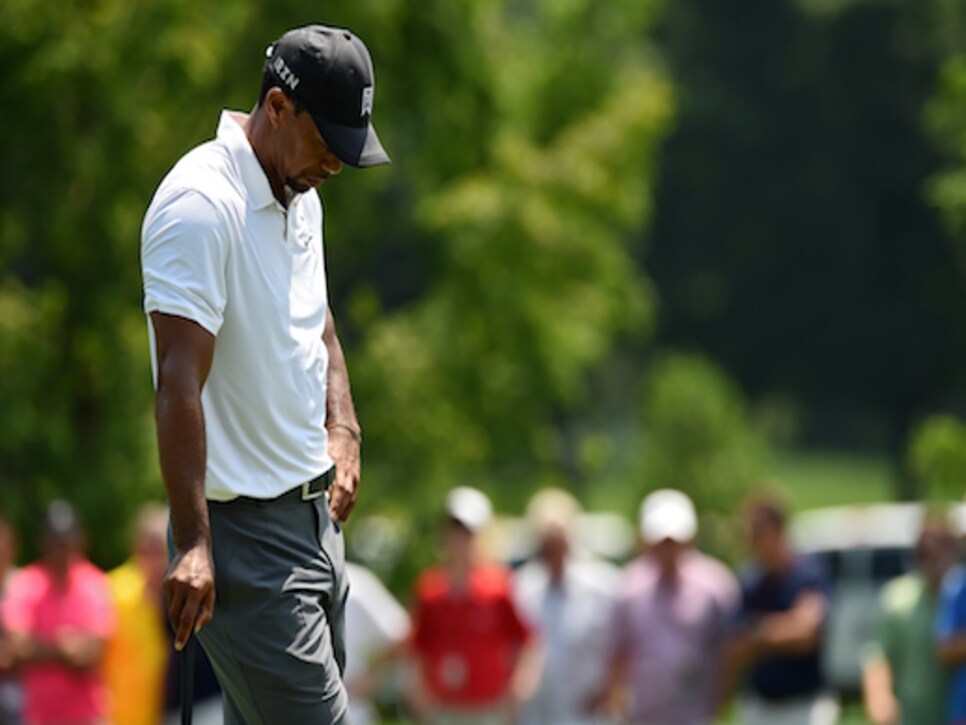 "Feeling great," Jarrod Lyle said Tuesday. "Health's got no issues at the moment." Lyle is attempting a comeback after a second battle with leukemia and will start with the Web.com Tour's Midwest Classic in Overland Park, Kan. "The only issue is the golf game, whether it's going to be good enough or not to play again," he said in this story by Megan K. Armstrong in the Kansas City Star.‿
The Scottish Open on a links course, Stuart Castle, last year equipped winner Phil Mickelson to win the British Open the following week. "My short game was so sharp during the Open at  Muirfield last year and a lot of that was due to the fact we had spent a week playing at Castle Stuart. It gave me a lot of time to work on the different shots you need in firm conditions," he said in this story by Derek Lawrenson in the Daily Mail.
Gullane is likely to host the Scottish Open next year. "[The European Tour], in tandem with the Scottish Government and Aberdeen Asset Management, is keen to build an exciting future for the Scottish Open…and a run of Royal Aberdeen, Gullane, Castle Stuart and, possibly, Dundonald Links would do just nicely, thank you!" writes Martin Dempster in the Scotsman.
Rhys Enoch's younger brother Ben, 19, was killed in a car accident en route to the Lytham Trophy in 2009. Now Rhys has fulfilled a dream in qualifying for the British Open. "While he was hardly alone in turning that long-held fantasy into reality, he was perhaps unique in feeling he was playing for two people," James Corrigan writes in the Telegraph.