The Loop
Missing Links: Golf's next American idol is...anyone's guess
Stories of interest you might have missed...
Golf's next American idol in the inevitable absence of Tiger Woods and Phil Mickelson? "[Rory] McIlroy always will struggle to gain Tiger/Phil-like popularity in the United States," Ron Kroichick of the San Francisco Chronicle writes. "Fair or not, American sports fans embrace American sports stars more vigorously than those from other countries…[Jordan] Spieth might one day chase Woods and Mickelson in a purely golf context. He's that good, as he showed in winning the Australian Open in late November and the 18-man Hero World Challenge one week later."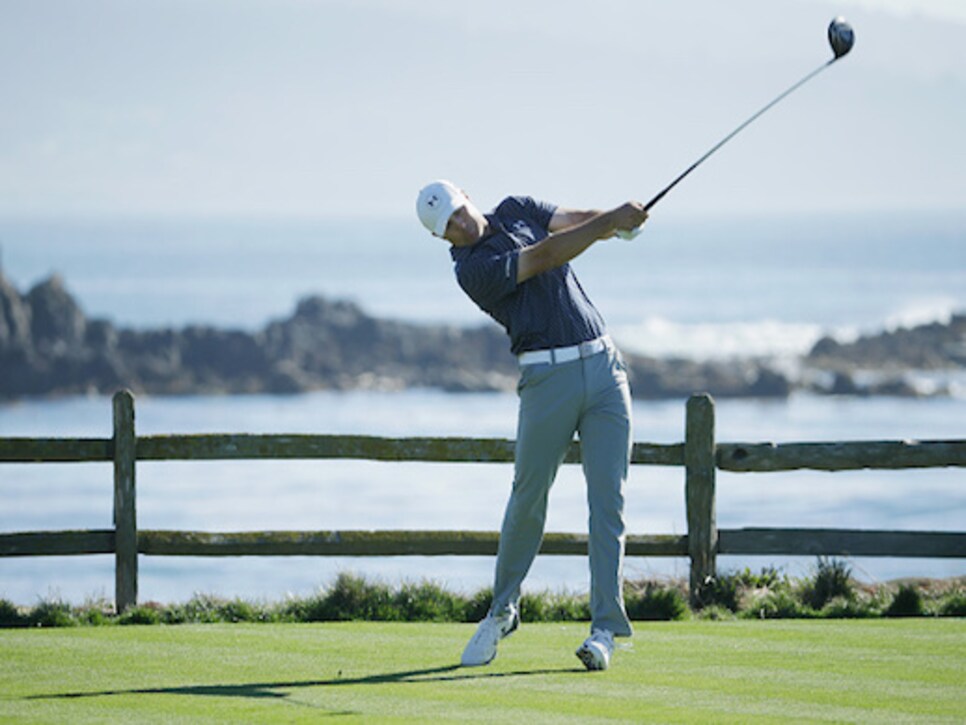 Is Jordan Spieth golf's next American idol? (Getty Images)
"As you drive along Reality Highway, sometimes it's fun to veer off-road, to a place like the Pebble Beach Golf Links. It was on this golf course, where the 18th green is now, that God once stood, stroked his beard pensively and said to himself, "I really haven't done enough for the rich guys." Kaboom. Now every year, great professional golfers, famous entertainers and athletes, and assorted titans of capitalism gather to play golf and be adored by teeming throngs," columnist Scott Ostler of the San Francisco Chronicle writes.
It now is only a formality that Darren Clarke will be the next European Ryder Cup captain. "Paul McGinley [the last Euro captain] will put aside his personal differences on Wednesday to give Darren Clarke the vote which will carry him over the line in the race to become Europe's Ryder Cup captain," James Corrigan writes in the Telegraph.
In the early 70s, Renee Powell was denied access to the Royal & Ancient Golf Club clubhouse. Today she is one of its first female members. "A minority within a minority her whole golfing life, Powell has always been something of a trailblazer," John Huggan of the Scotsman writes in this profile of Powell. "Powell is based at the Clearview Golf Club in East Canton, Ohio, the only course in the United States designed, built, owned and operated by an African-American (her father). Throw in the fact that she was also the first African-American female to attain Class-A membership of the PGA of America and that the University of St Andrews made her an honorary Doctor of Laws, and she has quite the résumé."