The Loop
Missing Links: Golf Channel turns 20 and is not '24 hours of chubby guys in bad clothes'
Stories of interest you might have missed…
"Twenty years ago on Saturday, Arnold Palmer flipped a ceremonial switch to launch a risky venture that cynics saw as an easy punch line. The Golf Channel? Tennis magazine mocked the idea as '24 hours of chubby guys in bad clothes speaking in jargon that only they understand,'" Doug Ferguson of the Associated Press writes. Today? "Golf Channel can be seen in roughly 120 million homes in 83 countries and is broadcast in 12 languages around the world. That's all I watch,' Jason Day said."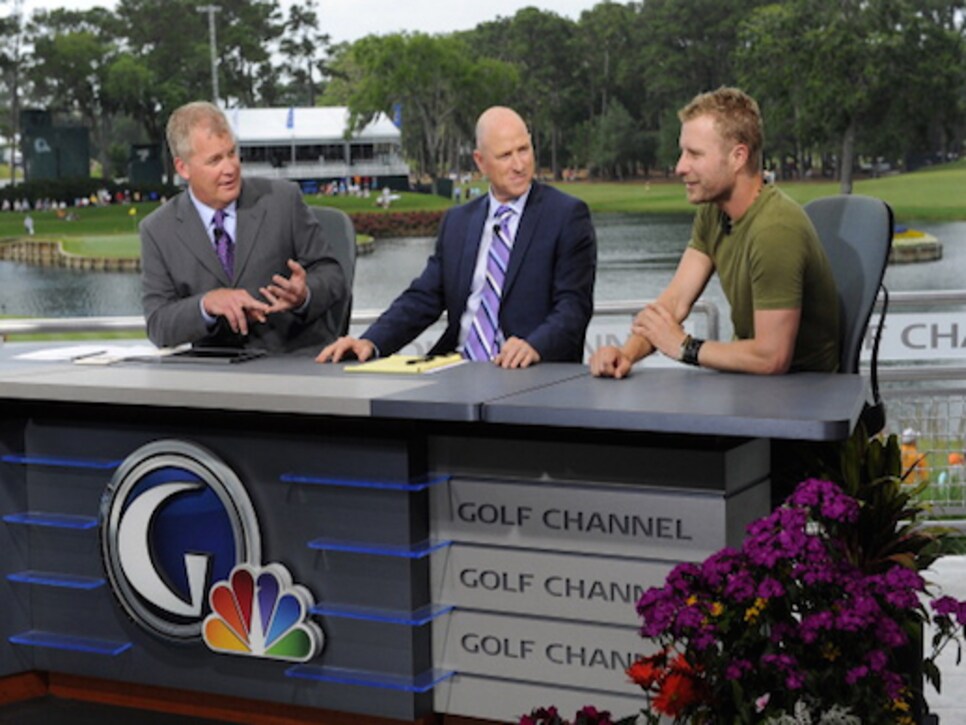 Englishman Paul Casey, once ranked as high as third in the world, is a new father who wants to spend more time at home, and home is in the U.S. So the three-time European Ryder Cup team member is giving up his European Tour membership to play full time on the PGA Tour. "I just didn't want to keep putting myself in the kind of a position where I'm struggling to fly around the world, play the numbers, keep my world ranking at a certain number," he said in this story by James Corrigan of the Telegraph.
The Department of Veterans Affairs in West Los Angeles has canceled Northern Trust Open parking on its grounds in a legal dispute. In response the tournament is asking the VA to return its 2,000 tickets that went to veterans and their families that were part of the arrangement, the Los Angeles Times' Gail Holland reports. "They're saying, I'm going to take my marbles and go home,'" said veterans activist Robert Rosebrock. "The tournament was a very big thing, veterans really looked forward to it."